Are you going to a Halloween party this weekend? Do you want to up the horror stakes?
If so, The Courier is here to help.
We spoke to the team at Castle Horror to gain their tips on how to use make-up to transform yourself or a friend into the scariest zombie around.
Watch as makeup artist Megan Fletcher transforms the friendly Andy Finlay into a menacing monster.
Look out for our full feature in Saturday's Courier magazine.
Here are the steps Megan took in transforming Andy
1: Making a "wound"-  liquid latex and cotton wool to create a raised wound on the face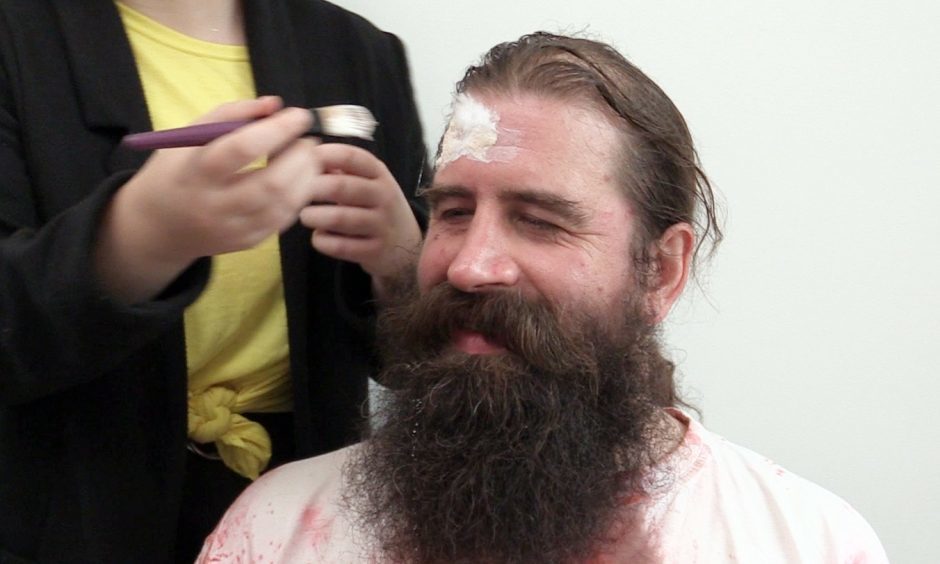 2: Darken eyes with red and brown eye shadow blended below the eye and blacks and browns on the lid for a blackened eye effect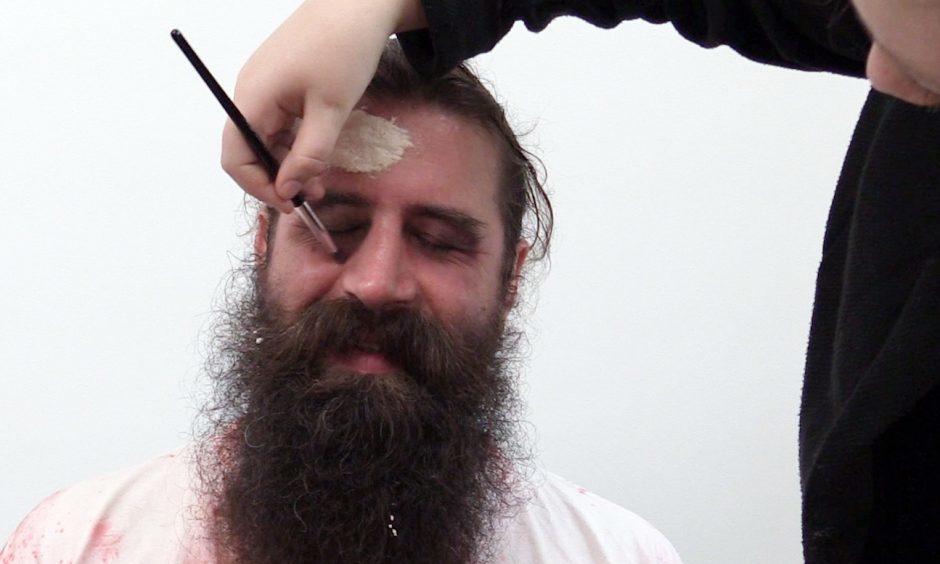 3: After "wound" dries red face paint and eye shadow is used to add blood and soreness, brown eye shadow is applied to add dirt amongst the blood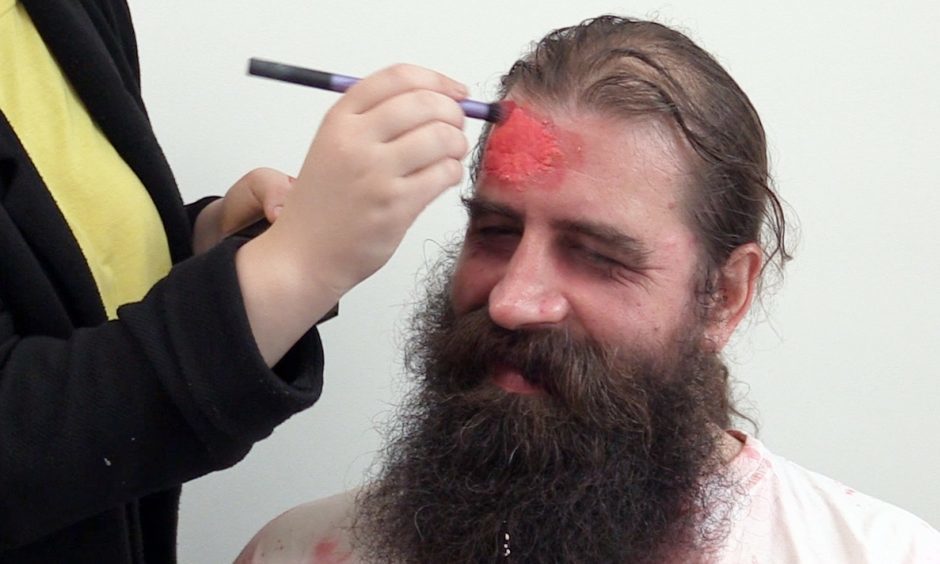 4: Using tweezers on the latex to raise and cut a gash, face paint and eye shadow is used inside for blood and black eye shadow is used round the edge to create the illusion of the cut being deeper.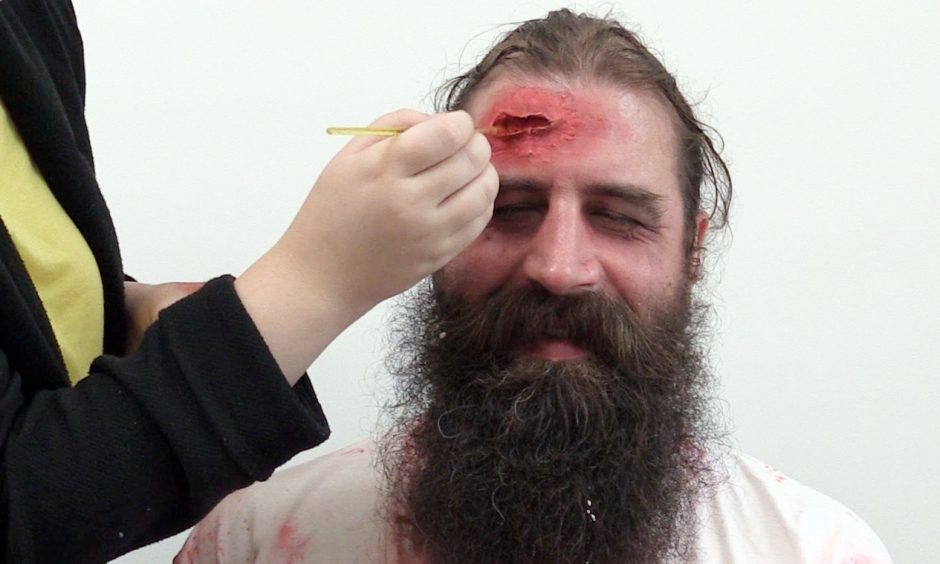 5: Contour is used to shape the face – cheekbones are made more prominent, nose is sharpened and face is outlined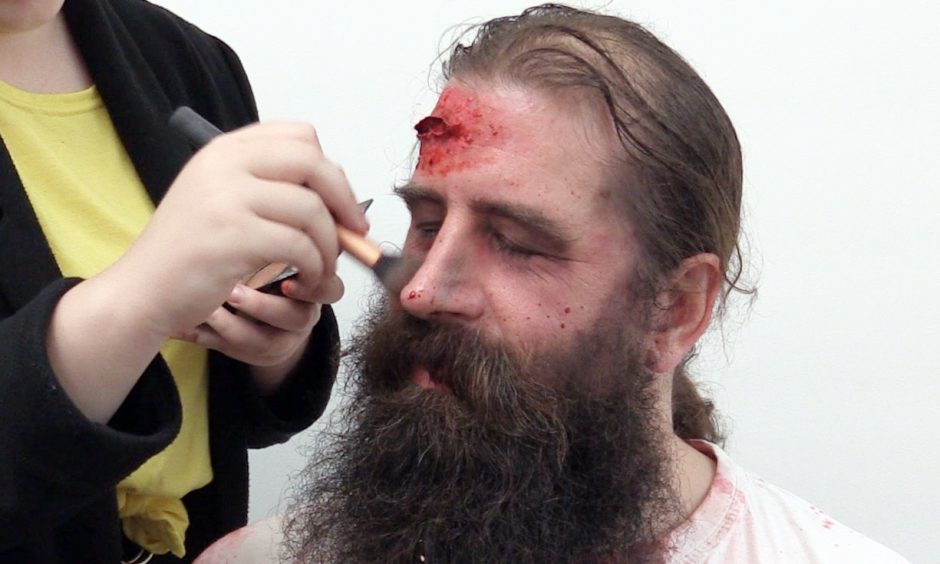 6: Adding fake blood to the open wound using a splattered effect and dripping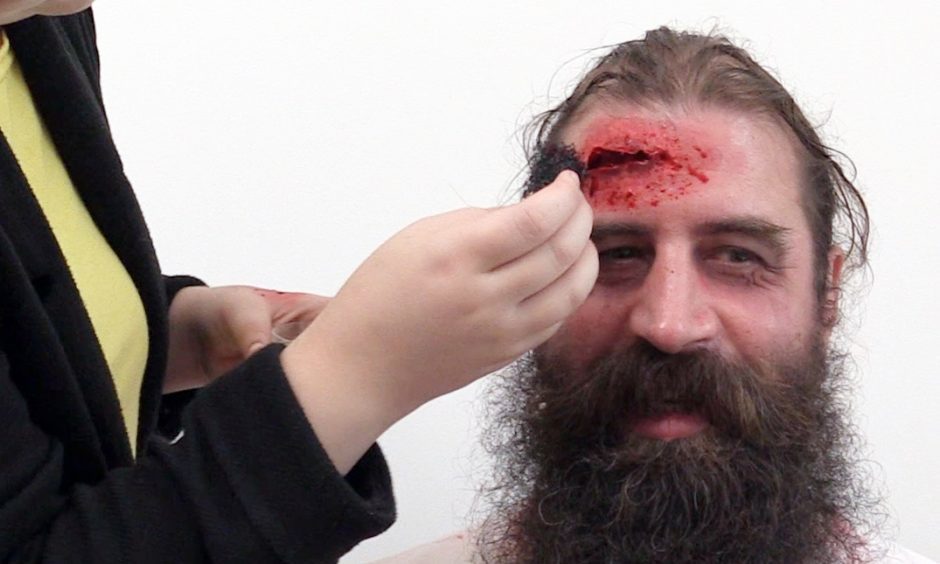 7: Small brush is used to splatter little amounts of blood on the cheeks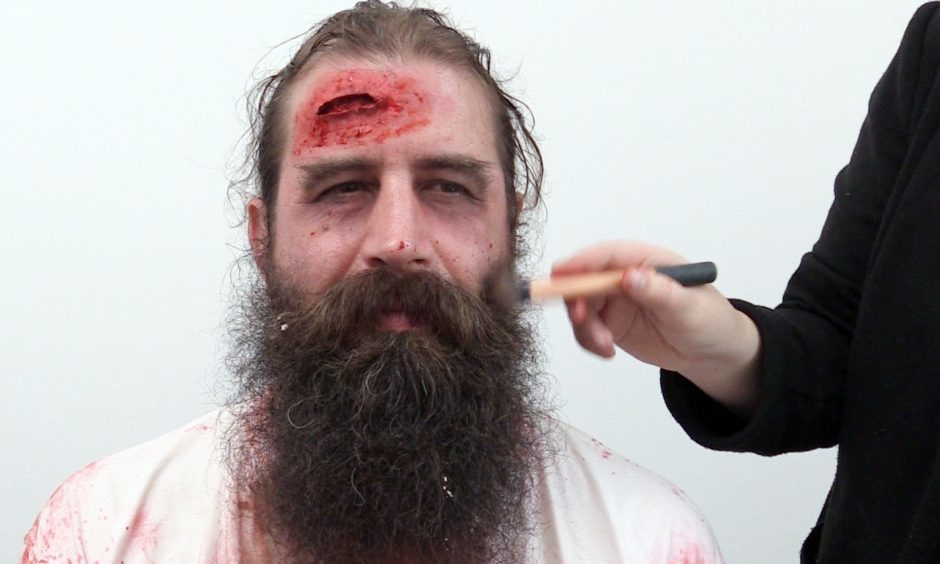 8: Blood is added to the beard – a zombie has risen!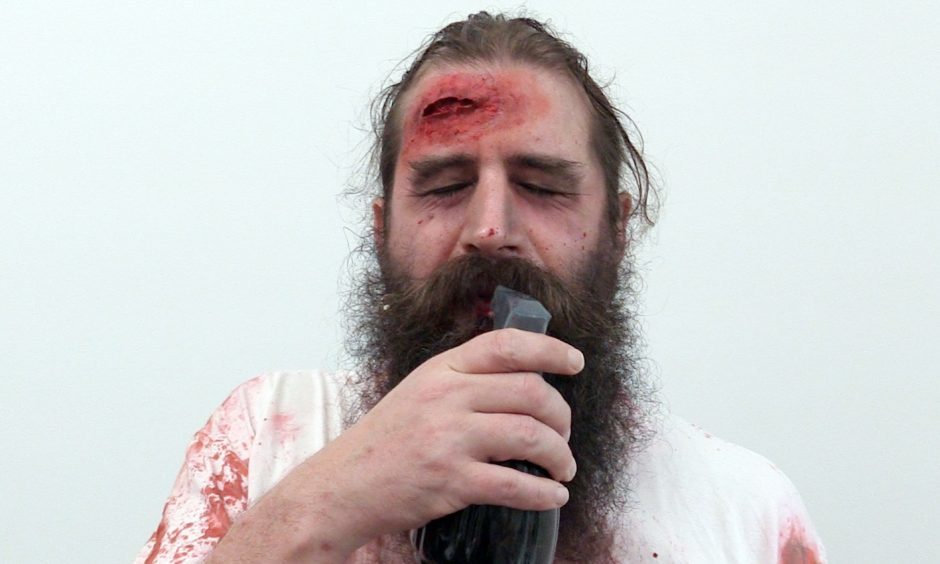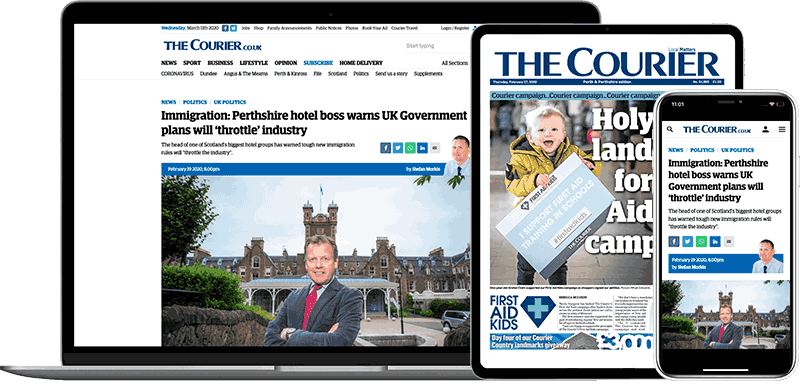 Help support quality local journalism … become a digital subscriber to The Courier
For as little as £5.99 a month you can access all of our content, including Premium articles.
Subscribe