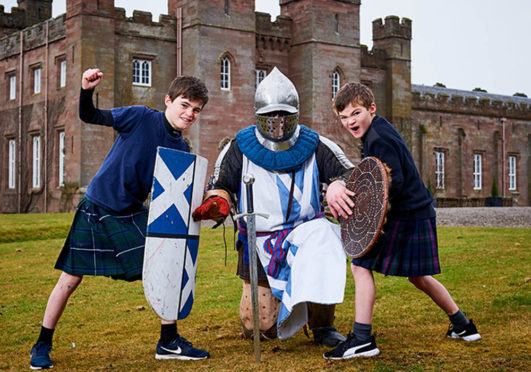 Battle is set to commence at Scone Palace this summer as the award-winning Perthshire visitor attraction hosts the International Medieval Combat (IMCF) World Championships from Thursday, May 10 to Sunday, May 13.
At least 20,000 visitors are expected to descend on Scone Palace for the four-day event which will see competitors from all over the world travel to the crowning place of Scottish Kings to participate in full-contact medieval battles, duelling, team fights and archery.
Scone Palace's medieval roots make the iconic venue well placed to host to IMCF World Championships, the largest ever event of its kind to take place in the UK. Visitors can step into another era upon seeing medieval knights duelling in front of one of Scotland's most historic palaces, making it the ultimate venue for the international tournament.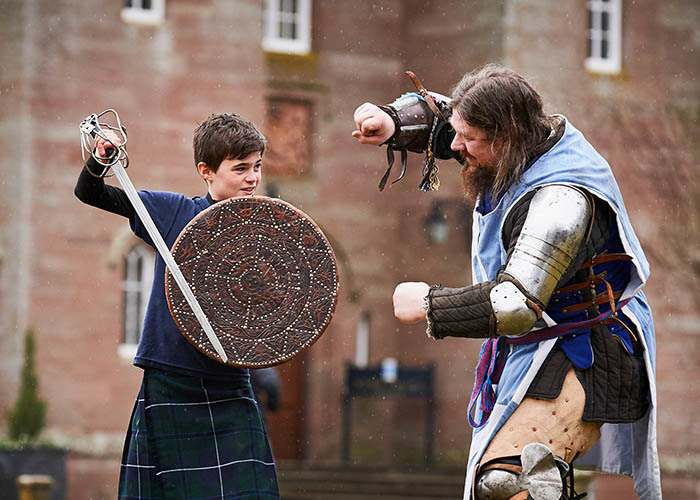 A family friendly event, visitors will have the opportunity to explore an array of diverse attractions over the course of the four days. As well as viewing live battles in a traditional 'List' arena, people of all ages won't want to miss the spectacular entertainment within the Palace grounds.
Throughout the event visitors can travel back in time to when the medieval sport was a way of life by enjoying regal storytelling from another time. People can explore 'behind the scenes' in the medieval encampment where there will be the chance to meet the competitors (pictured above) and see the intricate armoury up-close.
The opening ceremony will begin at 9.30am on Thursday, May 10 when the competitors will walk from their medieval camp down and under the magnificent ancient archway to the List. They will be escorted by the spectacular stunt horses, Les Amis D'Onno, which is not to be missed. See the beautiful, majestic horses in medieval attire on Thursday and Sunday throughout the day. There's a variety of activities especially for children to enjoy as well, from incredible falconry displays and jugglers to the chance to try out jousting for kids.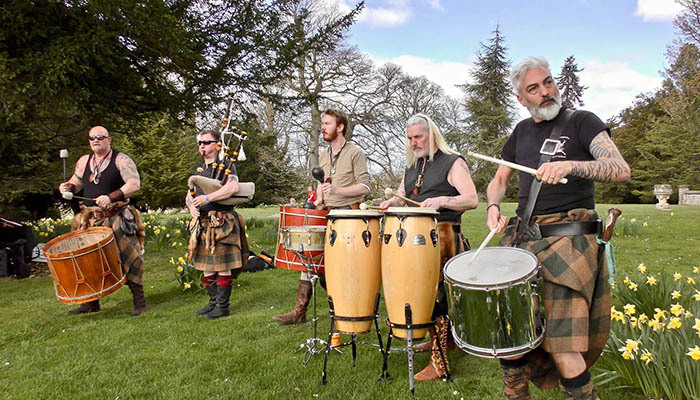 Drum and pipe bands will play atmospheric Scottish music every day the tournament. Clanadonia's tribal sounds of Scotland can be heard from 9.30am to 1.30pm on the Thursday. Glasgow-based Clann An Drumma (pictured) will play their rousing tribal highland bagpipe and drum sounds from 12noon to 6pm on the Friday, Saturday and Sunday during the event.
*To book tickets visit the Scone Palace website by clicking here.