For a terrific total body workout and amazing adrenaline boost, you can't beat climbing, as Gayle discovers when she visits Avertical World in Dundee
I am not a fan of heights. I'm pondering this thought as I cling to a wall almost 40ft above the ground, heart pounding, muscles straining.
Luckily, I'm attached to climbing instructor Karen Friel via a (trusty) rope system, so if I do fall, it won't be to my death.
Karen, who appears as a tiny speck way below me, is giving me a one-to-one lesson at Avertical World in Dundee, which bills itself as "Tayside's only dedicated indoor climbing centre".
The building which houses the centre is pretty cool, having previously been a church and an auction house.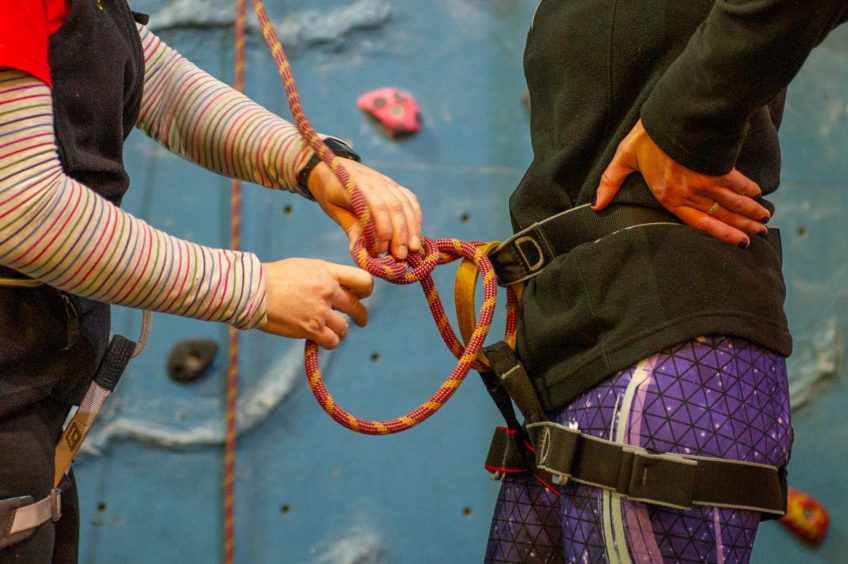 Despite the fact I'm a massive fan of outdoors adventures, rock climbing is something I have done my best to avoid…until recently.
I love scaling mountains and I'm fine with the occasional scramble, but attempting technical stuff up exposed rock faces is not something I've ever been into, largely because of my dislike of heights and inclination towards vertigo.
Heck, I failed to make it to the top of the Eiffel Tower and practically suffered a nervous breakdown on the second level (yes, I did actually lie down on the ground and cry, to my shame).
That was a long time ago, and I've since tried to be braver, even managing to hack my way up nearly 40ft of vertical ice at the Ice Factor – the world's biggest indoor ice wall in Kinlochleven – although my legs were shaking like Elvis on speed.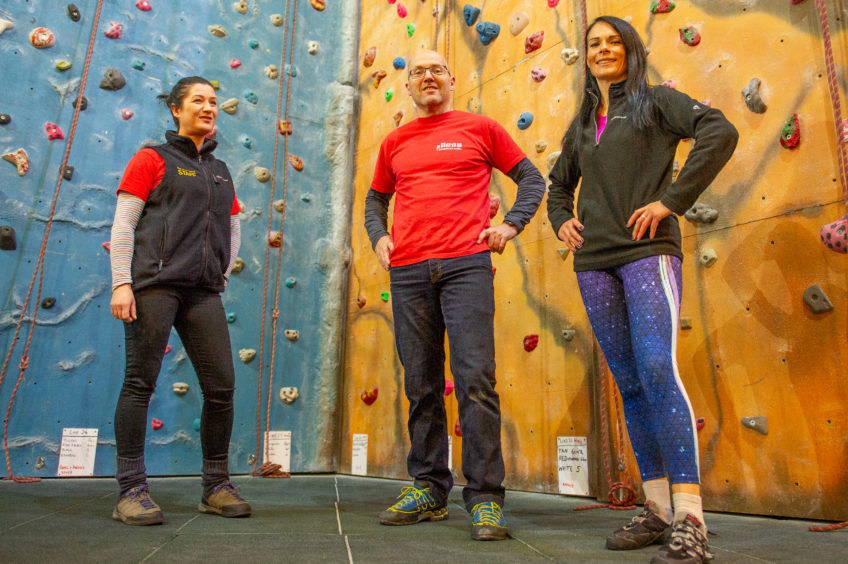 When I turn up at Avertical World, I'm made to feel at ease by Karen, who reassures me I'll be safe and I'll get a good workout. I can't pretend I don't feel nervous, though!
"It's all about co-ordination, balance and flexibility," she tells me.
"When you climb, you work against your own body weight and it's great for toning – a good all round body exercise. Girls can be really good at technique and they don't rely upon strength like guys do.
"But yes, it's challenging – that's why we keep coming back!"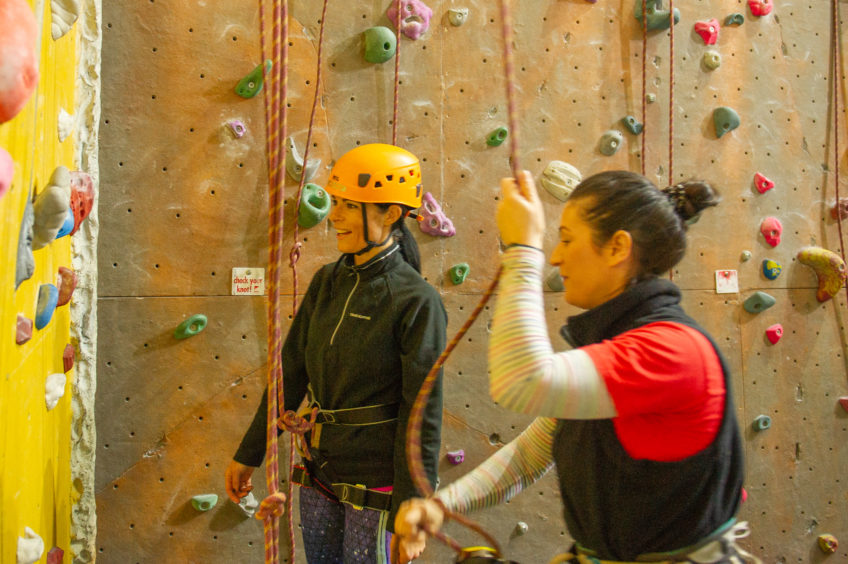 Once I'm kitted out with climbing shoes, rope and harness, we head for the easiest climbing wall.
Looking up, I'm slightly bamboozled. There are "holds" of all shapes, sizes and colours..but where do I place my feet and hands, I wonder?
The trick is to stick with a colour and follow it all the way up, explains Karen.
"Think of it as a puzzle to solve," she says. "Look where you're going and see if you can figure out the best route. Place your feet first, then move!"
Very cautiously, I make my way up, with Karen on the other end of the rope belaying me up and giving me pointers.
"Turn your body and get your hips right into the wall – it makes climbing easier," she advises.
"If your bum's sticking out, it makes it more difficult."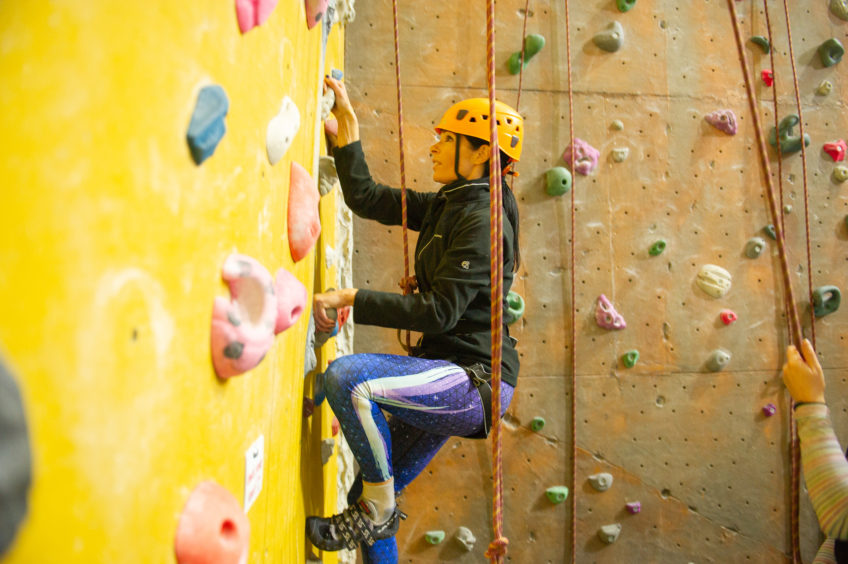 I pause mid-way for a breather and then surprise myself by making it to the very top – almost 40ft up!
I don't exactly shimmy up, but I seem to get the hang of it. The less tense you are, the easier it is, but being relaxed at such height doesn't yet come naturally to me.
At the top, I peer over my shoulder and look down – eek!
I scale the wall, a "level four" twice, before moving to a harder one, with overhangs, cracks and huge gaps between holds. Some sections require a LOT of flexibility and I really feel the burn in my bum and thighs.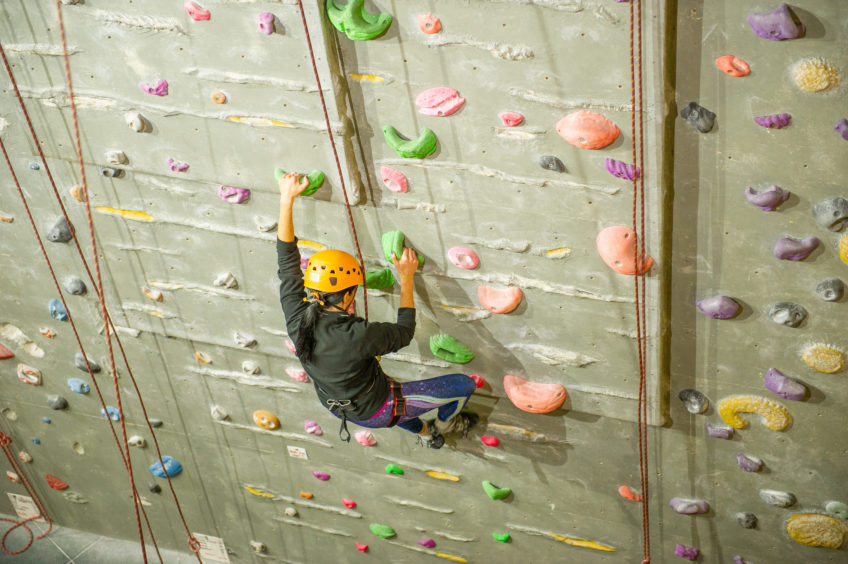 Next up is an "arete" – a sharp, jutting corner on a steep rock face.
This feels horribly exposed but I make it to the top, although a few expletives escape me.
I then progress to a "level 5A", which is even more complex. Who knows what a level 7A-plus (the hardest) must be like?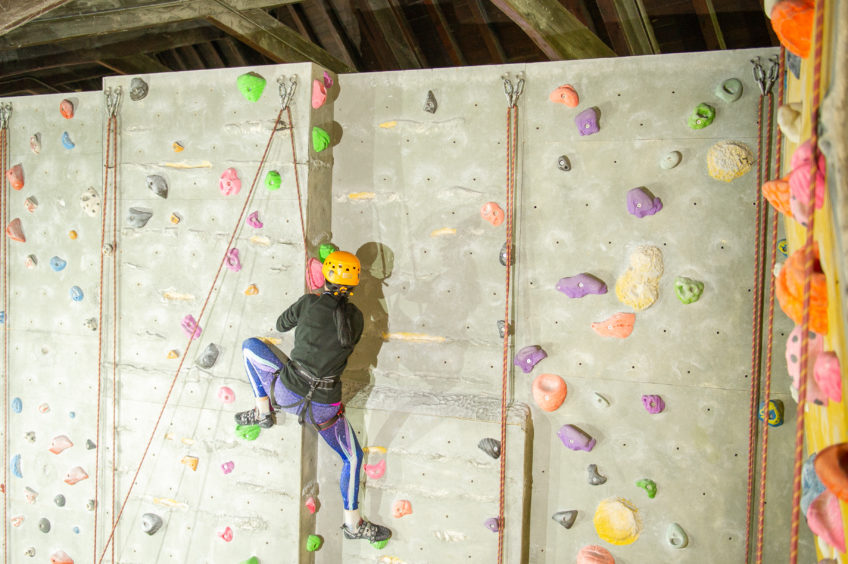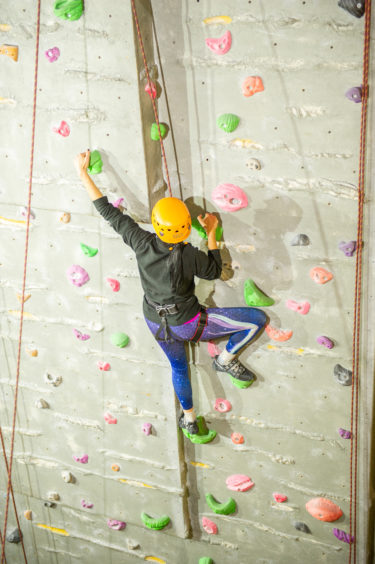 Back on terra firma, Karen asks if I fancy bouldering, a form of low-level climbing without ropes.
This is tougher than it looks and while I'm told I won't get hurt if I fall onto the crash mats, I do my best not to.
"Think of yourself dancing on the wall," beams Karen, as I huff and puff my way up.
"The more experienced you become, the more you think about 'flagging' (a way of balancing and using your 'free' hanging foot) and 'rockover' (a way of pivoting on rock faces)."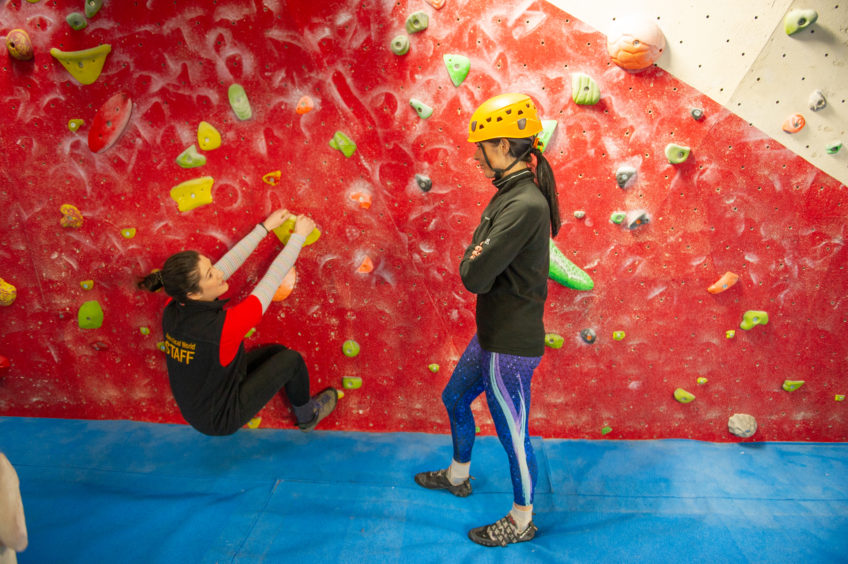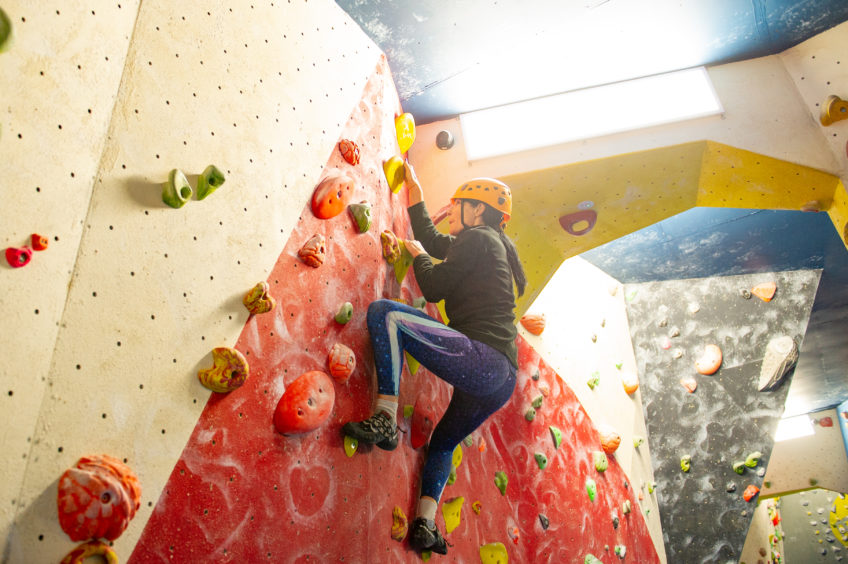 After a good hour's climbing, I'm knackered but exhilarated. This is addictive stuff!
Before leaving, and pledging to return, I catch up with Simon Jenkins, co-founder of Avertical World.
"Indoor climbing is great exercise, builds stamina, strength and skills and is exciting," he says.
"Many people come here and use the space as an alternative and more interesting kind of gym and of course, there are opportunities to build on skills learned here and take them outdoors."
"Climbing is about having a healthy respect for heights. I'd never stand at a cliff edge unless I was tied on and clipped in with a rope system. You can be sensible about it and have a good time."
info
Avertical World is at 7-11 Blinshall Street, Dundee, DD1 5DF.
The centre offers three forms of roped climbing:  top roping, which involves a climber (you!) and a belayer; auto belays which use mechanical "magic" to automatically lower you down from the climb for your next try; lead climbing, a more advanced form of rope work where the climber clips their rope as they climb, a technique used outdoors.
It also offers bouldering – low level climbing above crash mats, without ropes.