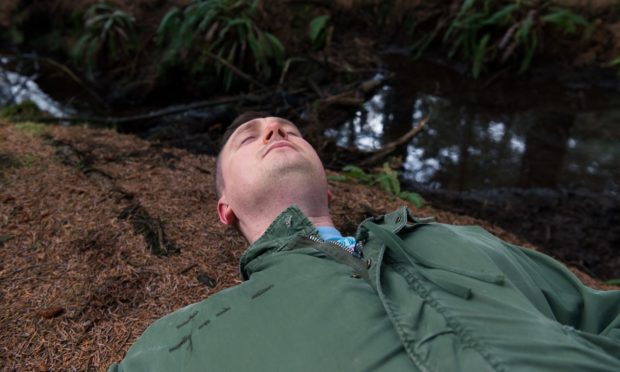 Award winning film-maker and previous Scottish Album of the Year shortlist nominee Adam Stafford will be returning to Newport on Saturday September 14 at the latest event organised by Newport-based musician and Dundee school teacher Dominic Venditozzi.
Stafford headlines New Portsound which takes place at the Rio Centre and also features performance art by Royal Academy artist and Duncan of Jordanstone College of Art and Design graduate Rory Campbell, as well as Lux Lucis and DJ Tropic Supply.
Dominic, who has also released three EPs with Sonny Carntyne, founded the "quality interactive intimate" not-for-profit gigs at Newport nine years ago.
Recent acts include Roddy Woomble, Echo Machine and Boots for Dancing with the well-received shows in recent years sold out.
Speaking to The Courier ahead of the latest event, Dominic said they were always "great, positive community nights with great quality artists and a banding together feeling among punters from many walks of life."
"Adam Stafford is an award-winning avant-grade pop maestro, film maker and total giant underground hero of the Scottish music scene, making his very warm welcome back to New Portsound for the fifth time in recent years," said Dominic.
"Adam has played shows all over Scotland, stunning audiences into quiet or euphoric rapture, equally comfortable in his ambient mind-wash guise as his slow-motion preacher.
"Employing sonic pulses, an enviable knack for great hooks and thundering vibrations, this is an opportunity to stretch your amply vivid imagination to the score of modern wizard.
"His last visit had a room full of people leave jelly-legged after a veritable shamanic experience!"
Rory Campbell is an artist whose arresting piece in the recent Duncan of Jordanstone College of Art led to his agreeing to perform.
"He was researching the Dada scene in Zurich when he felt moved to take his art into a performance space," said Dominic.
"Unique, unpredictable and moving, Rory helps elevate New Portsound from gig to strati wig-out in one single step, taking the powers of image, installation and reading to a new level."
DJ Tropic Supply also makes his debut, standing in for September 70.
"He'll be juggling all his hip- smacking finest as if his pocket money depends on it," said Dominic.
However, Dominic laughed off scurrilous rumours about the clientele who attend New Portsound.
He said: "There's a joke nobody under 40 comes to the gig anymore because they're scared of all the senior smoothies.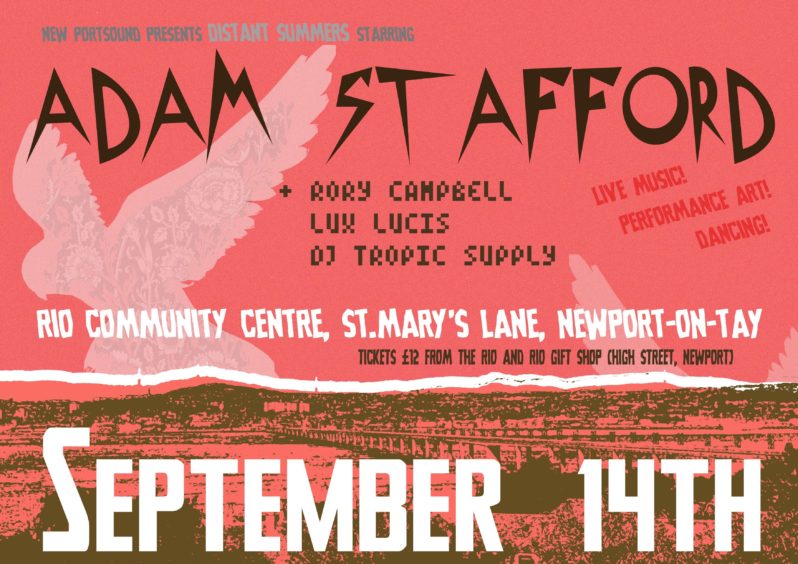 "That's not true either. Echo Machine's crowd were rockin' and, I think, all underage – although that might not be strictly true!"
*New Portsound – Adam Stafford, Rio, Newport, September 14
Tickets priced £12 are available from the Rio and the Rio Gift Shop on High Street, Newport.
newportsoundtickets@gmail.com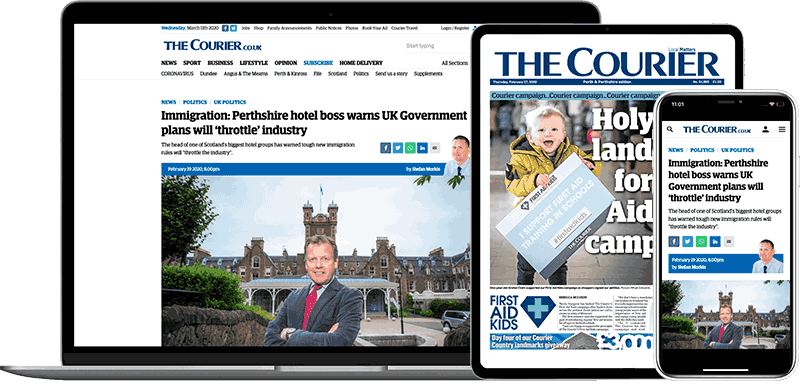 Help support quality local journalism … become a digital subscriber to The Courier
For as little as £5.99 a month you can access all of our content, including Premium articles.
Subscribe