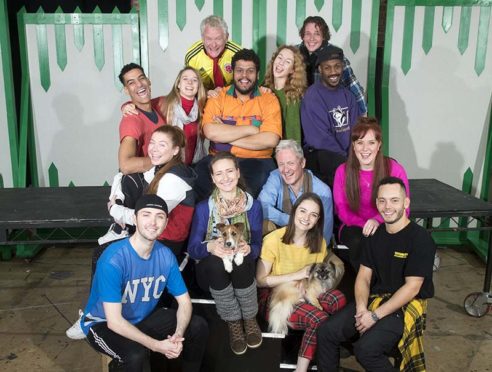 This Christmas, 'Follow the Yellow Brick Road' to the popular Perthshire playhouse, Pitlochry Festival Theatre, where a 14-strong cast will perform the magical musical The Wizard Of Oz.
Alongside all the familiar Pitlochry trademarks – a stellar cast, large live band, stunning costumes and superbly crafted sets – audiences can expect amazing aerial artistry and a real-life Toto!
Drawn from far and wide, the cast hails from stage and screen including performers from the Broadway company of The Phantom Of The Opera, London's West End, Wicked and Motown: The Musical, TV's The Crown, X Factor and Strictly Come Dancing.
If you are a fan of the iconic film starring Judy Garland, you'll love this magical musical, with all-time favourite songs – We're Off To See The Wizard, If I Only Had A Heart, Ding Dong! The Witch Is Dead, and of course the unforgettable, Over The Rainbow – where dreams of a very special seasonal family treat really will come true.
And part of the cast are literally taking flight to bring a whole set of surprises to the iconic story.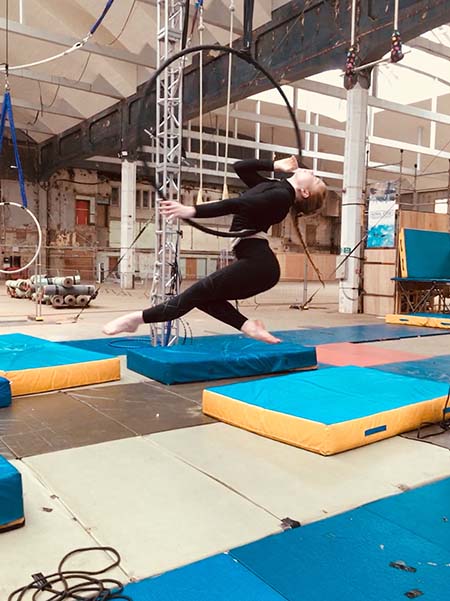 Director Gemma Fairlie explained: "I'm keen not to give too many of the secrets away yet. Yes, there will be circus in the production and a bold visual aesthetic with lots of surprises.
"Just to say, I am keen to create the same wow factor that technicolour would have had for those initial cinema audiences but in a fresh theatrical way."
Miranda Menzies and Beverley Grant, PFT's very own magical, aerial, dance theatre performers have been training in Glasgow, and now have their own rehearsal space set up specifically for their talents at the Theatre.
Miranda performed alongside Katherine Jenkins at The Royal Albert Hall, while Beverley trained with Ballet Rambert and was awarded a BBC Performing Arts Fellowship.
Beverley told us: "The show is going to be spectacular, everything has been so well thought out and it feels like such a collaborative cast.
"The audience will be captivated by the design, movement, lights, music and some added magic. Working in Pitlochry is so calming, its stunning scenery and welcoming community has made working at the theatre such a personalised experience.
"I previously worked at the Enchanted Forest as an aerialist so it's lovely being back in Pitlochry for the winter."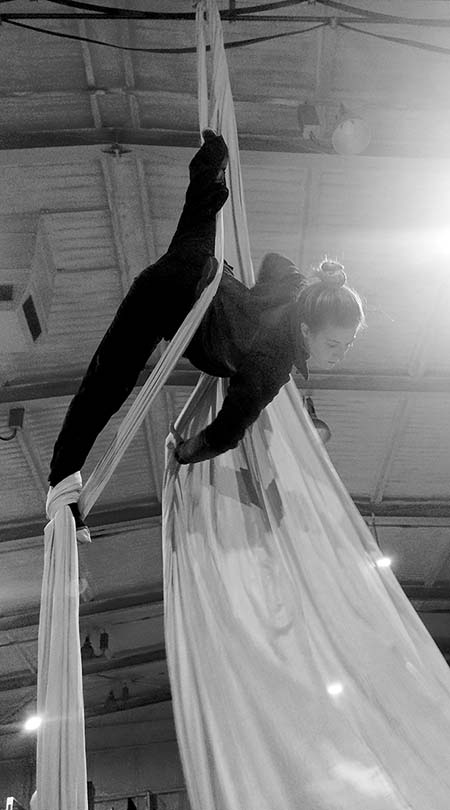 Miranda added: "It's great to have a chance to incorporate aerials with storytelling to create Dorothy's Oz, where nothing is how you expect it.
"Pitlochry is such a beautiful environment to be in, I feel very lucky to get to be a part of the theatre and community this Christmas."
Extra Special Oz Experiences to give the whole family an all-round adventure!
Pick from Circus Taster Workshops, Munchkinland Afternoon Teas, a Secrets of Oz talk and VIP Experiences where you can meet the cast on stage in the Emerald City!
So, just click your heels and say – there's no place like Pitlochry!
Tickets for The Wizard Of Oz – running until 23 December – are available from PFT's Box Office team on 01796 484626 or online at the Pitlochry Festival Theatre website.
But be quick! Reports from the Box Office are some performances have already sold out or have only a few tickets remaining.