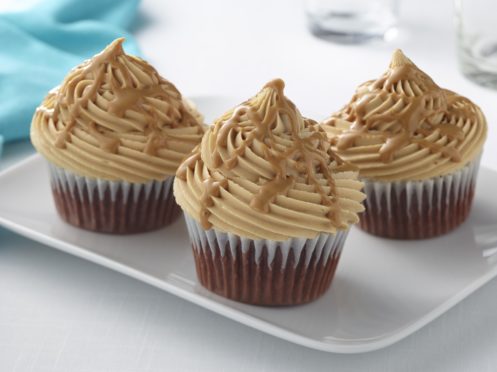 Few of us would say no to a cupcake and, if you have young people under your feet, why not distract them by making a batch of cupcakes? Peanut butter fans will love our tasty twist
If you're looking for a fun kitchen activity in which the entire family can take part this weekend, then why not grab a jar of peanut butter and head for the kitchen?
Peanuts are nutritious and a good source of protein, so it's the perfect ingredient to have fun and get creative with.
Why not try these easy-to-make peanut butter and chocolate delights shared by Skippy – perfect for an afternoon or movie-night treat?
---
Fluffy chocolate peanut butter cupcakes
(Makes 12) 

Ingredients
1 x 340g jar peanut butter (smooth)
230g packet of chocolate cake mix
200g vanilla buttercream icing
Method
Prepare the cake mix, bake and cool the cake according to pack directions for the cupcakes.
Blend 100g peanut butter and the icing until smooth then spread evenly over the cupcakes.
In a small microwaveable bowl, microwave a further 100g peanut butter on full power for 30 seconds or until melted.
Drizzle over the cupcakes.
---
Chocolate-covered crunchy peanut butter balls
(Makes 30, depending on size)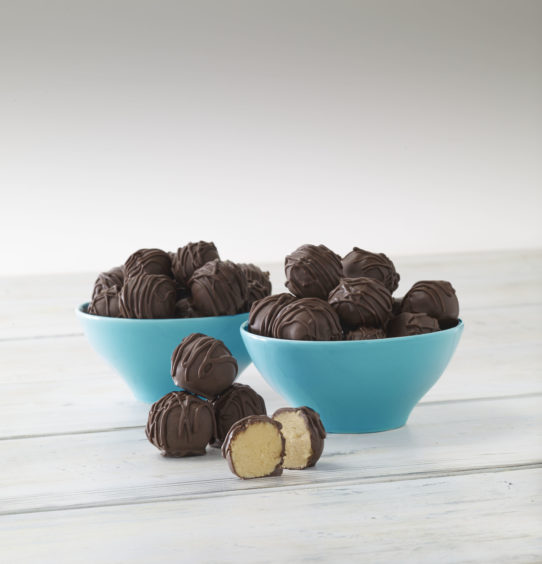 Ingredients
1 x 340g jar peanut butter (extra crunchy)
175g butter
150g icing sugar, sieved
175g milk or dark chocolate chips or chocolate broken into small pieces
Method
Line a baking sheet with non-stick greaseproof paper.
In a medium bowl, combine 175g peanut butter and 115g of the butter. Beat together until well blended. Gradually stir in the sieved sugar.
On a chopping board or flat surface, knead the peanut butter mixture until smooth.
Shape mixture into 30 balls and place these on a baking sheet then pop in the fridge for 30 minutes.
Melt the chocolate with the remaining butter in a glass bowl over a small pan of simmering water on a low heat. Stir occasionally.
Remove the peanut balls from the fridge and using two forks, dip each ball into the chocolate. Return to the baking sheet.
Drizzle any leftover chocolate over the peanut butter balls.
Pop back into the fridge for an hour, or until they have firmed up.
Store in a tightly covered container in the fridge.