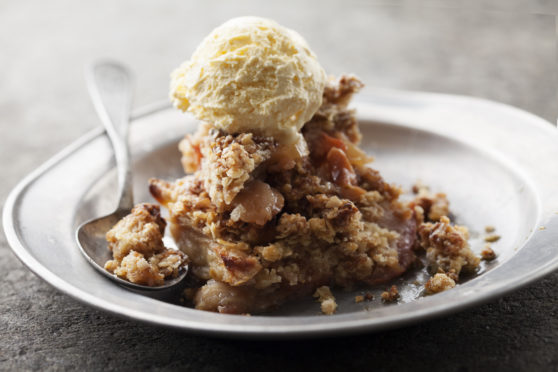 Toffee apples sum up Halloween for me, so here's a grown-up version in the form of a crumble.
The practice of preserving fruit with sugar or honey is age old and the idea for the toffee apple seems to have been born in 1908 by veteran candy-maker William W Kolb who was experimenting with a Christmas-themed red cinnamon potion into which he dropped an apple.
History, or legend, has it that their immediate popularity soon meant that demand outweighed production.
Our autumn orchards yield a plentiful variety of apples, so it's a great way of using up the harvest but also getting one of your five a day in a naughty but nice way!
You'll need 1½ kg Bramley apples, 150g butter, 8 tbsp bought toffee or caramel sauce, 175g plain flour, ½ tsp ground ginger, 25g rolled oats, 100g soft light brown sugar.
Preheat the oven to gas 4, 180C, fan 160C. Peel and core the apples and cut into chunks. Place in a saucepan with 25g of the butter and 2 tbsp of water. Cover with a lid and cook over a low heat for about 10 mins until starting to soften. Spoon into a large ovenproof dish. Spoon the toffee sauce over the top.
To make the topping, lightly rub together the butter, flour and ginger. Stir in the oats. Scatter over the top of the apples and toffee, and finish by sprinkling the sugar on top. Sit on a baking tray and cook for 40-50 mins until the topping is crisp and golden with the toffee sauce and apple juices are bubbling around the edges.
Serve with a caramel custard and either clotted cream or vanilla ice cream.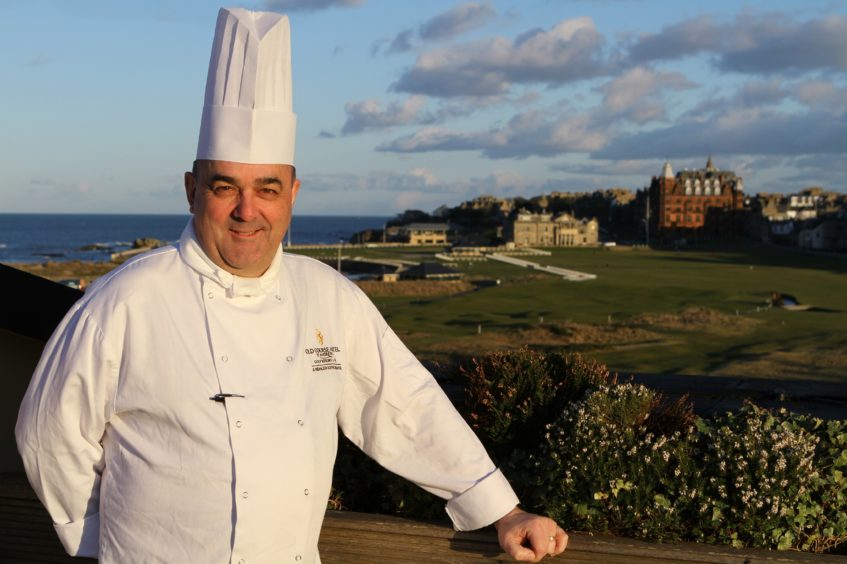 Chef's tip: Vary the fruits in the crumble with what is in season. Pears work well as an alternative, as well as rhubarb or plums. Rather than one large crumble, this can be made into individual ramekin dishes if you prefer.