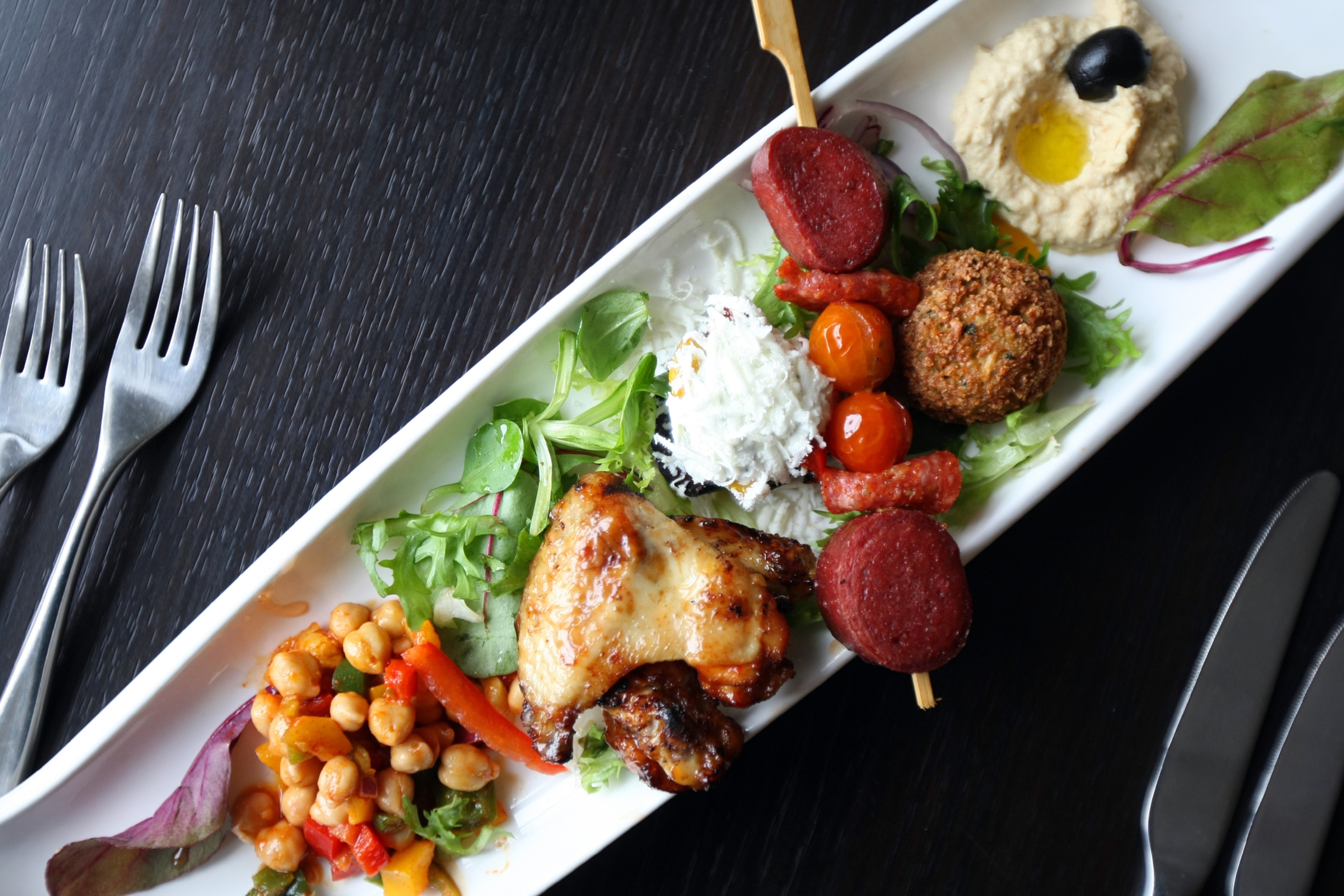 If you go down to Monikie woods today, you're sure of a big surprise.
It comes in the form of fantastic Cafe Byzantium, a Mediterranean restaurant serving top class food in a relaxed, casual – and stunning setting.
Having noticed the restaurant's existence during a morning dog walk, we booked in for an evening meal.
Turning up at 7.30pm on a Saturday night, we found the place to be quite busy, with just a few vacant tables.
We were welcomed by a friendly waitress and taken to our table, nicely positioned by a window, with a view of the park and trees beyond.
Inside, the modern restaurant was bright and airy, with subtle, classy lighting and flowers in vases on the tables.
Our drinks order arrived within a few minutes – I treated myself to a glass of Prosecco and my partner, the designated driver, had lemonade.
Flicking through the extensive – and adventurous – menu, our mouths were watering in anticipation.
Forget the usual boring options – at Cafe Byzantium, there's everything from mezes (a selection of exotic appetizers), to Iskederoni, which is a mix of char grilled chicken, lamb kofte and thin sliced minute steak with Greek yogurt and "Byzantium" sauce.
But if you want to stick to something more traditional, there's soup, steak, salmon and an array of pizza and pasta dishes.
Spoiled for choice and struggling to make a decision, I plumped for the mezes (£6.95) to start while my partner chose the hummus and harissa (£4.95).
Before these dishes arrived, we were presented with a complimentary bowl of bread, olives and dips, which was a lovely and scrumptious touch.
Soon, our starters arrived.
My mezes, which I shared reluctantly with my partner, included hummus, spicy kofta, chorizo, sun-blushed tomatoes, falafel, chickpea salad, and grilled spicy chicken wings. Fantastic.
His hummus, crushed chick peas with tahini, olive oil, lemon juice and garlic, was served with homemade bread.
It was a very promising start and we had just enough room to breathe before our mains came out.
My Gamberoni (£16.95), was a colour and taste sensation, and like nothing I'd ever had before.
Juicy king prawns were glazed with a hint of Pernod and then cooked in a mushroom, onion and creamy cheese sauce. Served with rice and sprinkled with fresh rocket, it scored ten out of ten.
My partner's mixed grill (£17.95) would have satisfied the hungriest of diners, with chicken, king prawns, lamp chops, kofte and traditional Byzantium sauce piled on top of rice and salad.
The meat was cooked to perfection – tender in all cases, while the prawns were bursting with flavour.
We both agreed the meal was one of the freshest and tastiest dinners we had ever experienced, which is saying something (we eat out a lot!).
Alas, there was no room for dessert, which can only mean one thing – we'll be returning to Cafe Byzantium very soon.
As we loosened our belts and ordered coffees, we had a chance to soak in the relaxed and convivial atmosphere.
And then suddenly, there was a loud bang. Everybody jumped – what was going on?
Glancing out the window, we noticed a couple of boys running away laughing…and then we saw the trail of egg yolk sliding down the glass. Evidently, Cafe Byzantium had been egged!
Most diners seemed unconcerned but everyone watched as staff rushed outside in a bid to track down the offenders. Alas, they had no luck and the police were then called.
The drama continued as the boys and girls in blue arrived and took a few statements, but I'm guessing the unruly lads were well gone by then.
The egg throwing incident certainly didn't dampen what was a wonderful evening in a fantastic restaurant with seriously delicious food.
Who would have thought some of the finest fayre in Courier Country could be found in the middle of a woodland park in Angus?
Cafe Byzantium – a true hidden gem.
Info
Price: Starters £4.95 to £6.95; mains £8.95 to £20.95; desserts £3.95 to £4.95.
Value: 8/10
Menu:  10/10
Atmosphere: 9/10
Service: 9/10
Food: 9/10
Total: 45/50
Address: Cafe Byzantium, Monikie Country Park DD5 3QN, Monikie, Angus.
Tel: 01382 370970
Web: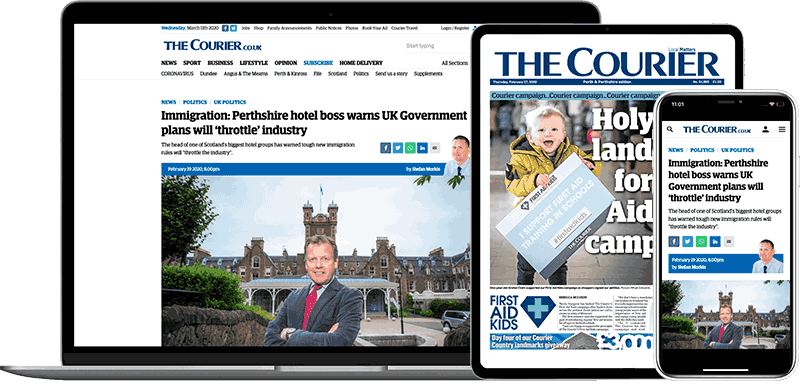 Help support quality local journalism … become a digital subscriber to The Courier
For as little as £5.99 a month you can access all of our content, including Premium articles.
Subscribe