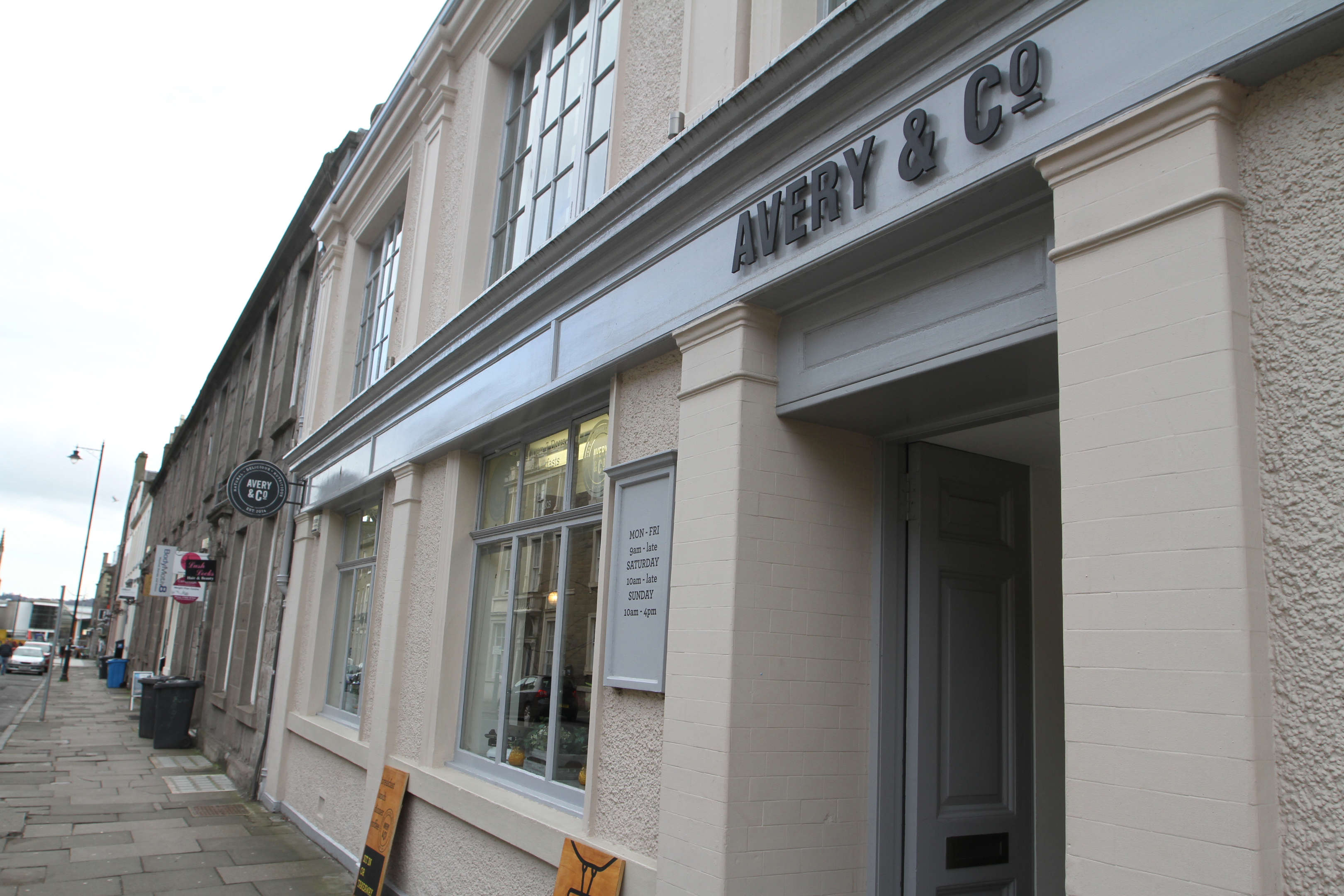 Dundee is a city full of hard working people, many of whom may not have the luxury of leaving their workplace at lunchtime; but for those who do, there is a vast amount of choice for just grabbing a bit to eat.  Having options is wonderful, but when thrown into making a decision quickly about where to grab a swift lunch with a friend, I wanted quality and convenience – so to Avery & Co we went.
Eating for me has never been just about staving off hunger, even if was making lunch for myself, I would put thought and care into what I was about to guzzle and get excited about it.  I had assumed that none of this would change once the offspring came along. Oh how wrong I was. Grabbing a bowl of cereal at 3pm because I haven't eaten a morsel up until then and am beginning to feel light headed is now not uncommon. So when a friend suggested a quick, relaxed lunch, I nearly bit her hand off.
Parking has become an important factor in my life as there is a lot of stuff to carry  that goes with a baby and the fact that I was able to get a spot right outside made Avery & Co already a winner in my eyes. The lunch crowd was a mixture of business meetings, groups brainstorming over bunches of papers, and tables like ours of friends just chewing the cud.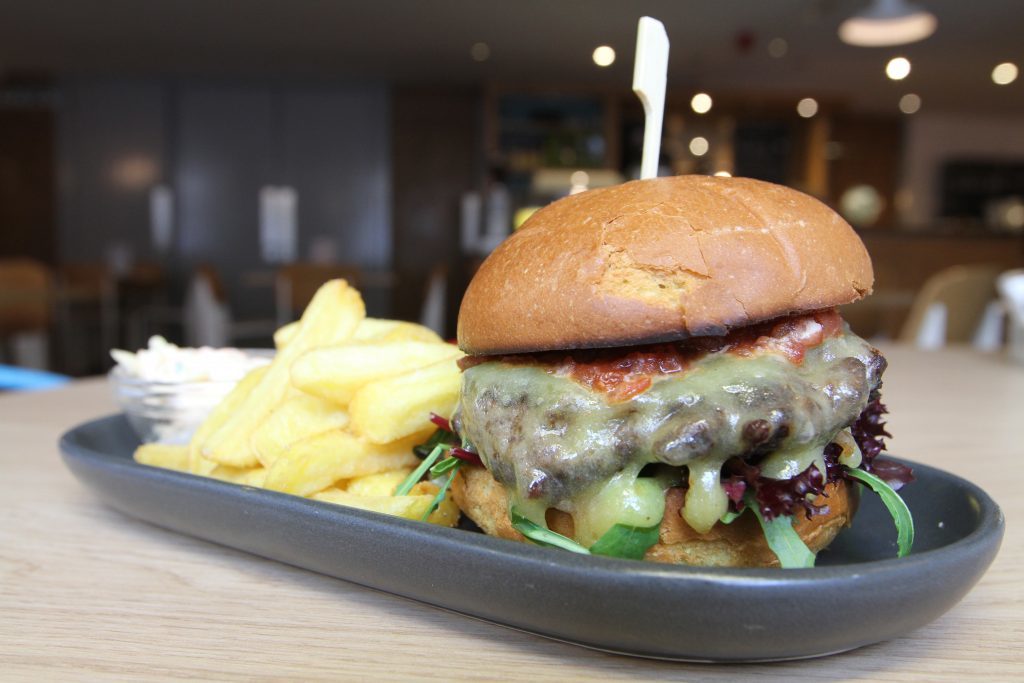 I found the atmosphere a bit bland. There is nothing wrong with it and there are quirky features such as brightly coloured chairs, stickers on the walls and some exposed brick but it just didn't feel particularly warm or welcoming even when entering from a dreich city pavement. In complete contrast to the decor however were the staff – their smiles alone made us sure we had chosen the right place.
This eatery focuses on fresh, nutritious and local which seems to be the mantra of the day. Their website claims to use minimal amounts of butter cream and oil and there are a lot of vegan, gluten free and dairy free options available. Knowing all of this and perusing the menu, what did my friend choose? The burger. There really aren't many ways to make a beef burger vegan friendly and so they have embraced a simple, honest, hefty homemade patty. Served in a fresh brioche bun with the traditional salad and mayo compliments it looked good, as did the incredibly chunky chips that came with it.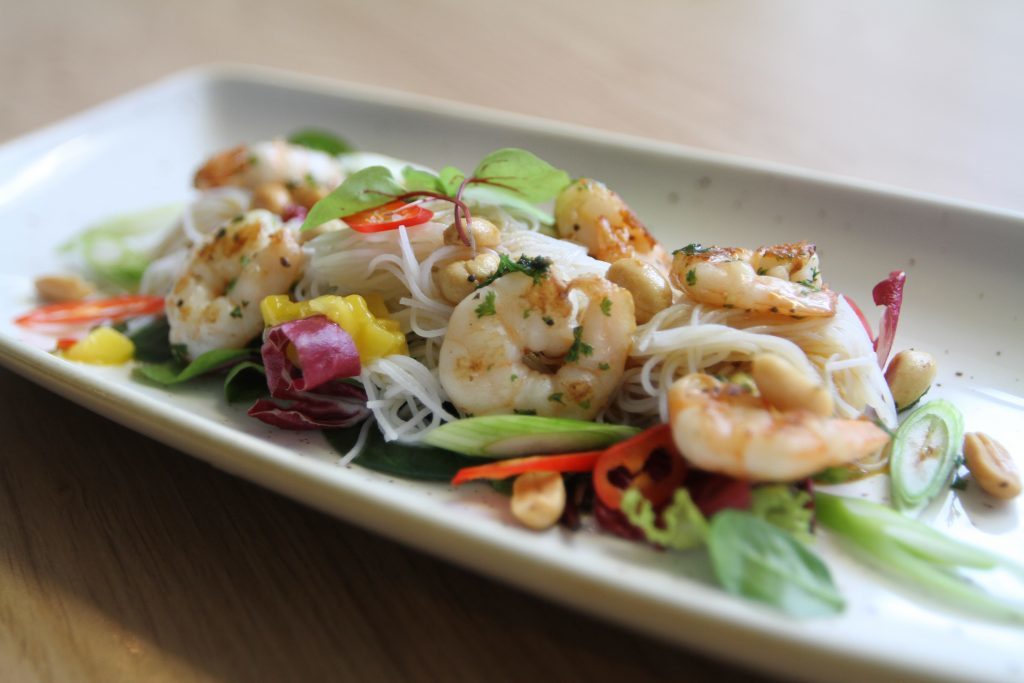 I wanted something filling that I wouldn't feel too guilty about so I chose the Asian prawn salad.  It was a tangy blend of hot king prawns with salad leaves, crunchy raw peppers and spring onions, sliced chillies and fine rice noodles all doused in a sweet yet earthy dressing. Although I understand that prawns are expensive, noodles are not and I was disappointed with the portion size for a salad costing over £9. The taste was great and I enjoyed it, but for the price tag I would have liked to have enjoyed a lot more of it.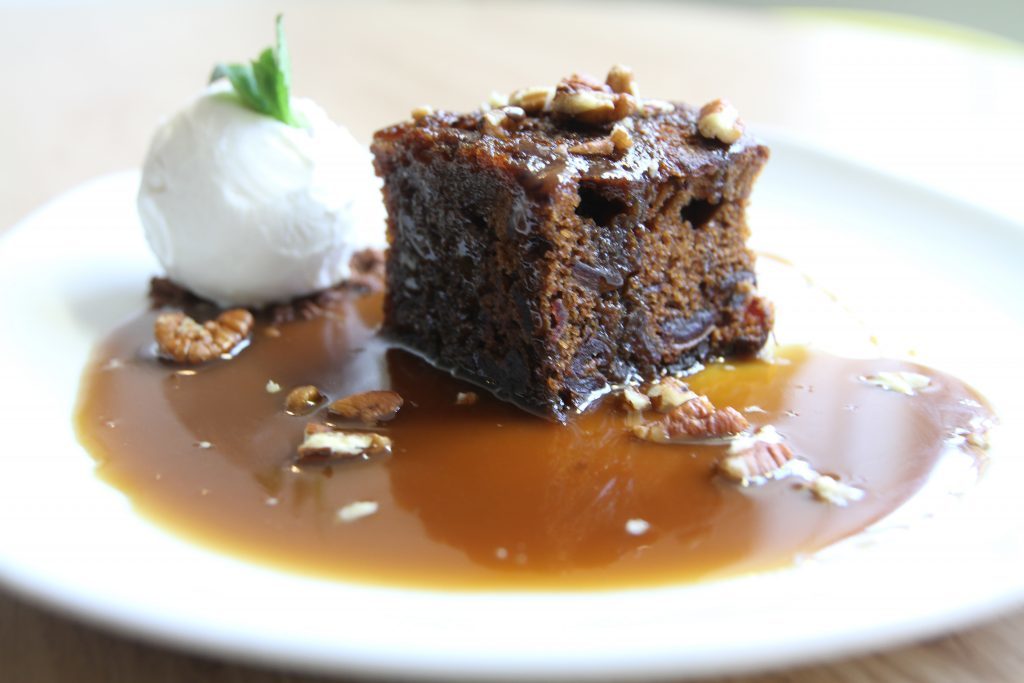 For a cafe lunch menu, this one had some cracking options on it. The two soups of the day were not the typical combinations but carrot and cauliflower or kale and chilli, both very tempting. Also enticing were the halloumi cigars and sweet potato quesadillas and if I had been in the mood for comfort then jacket potatoes were also on offer. The lovely sugar-free icing on the cake for me was that they also served a really good cup of decaff.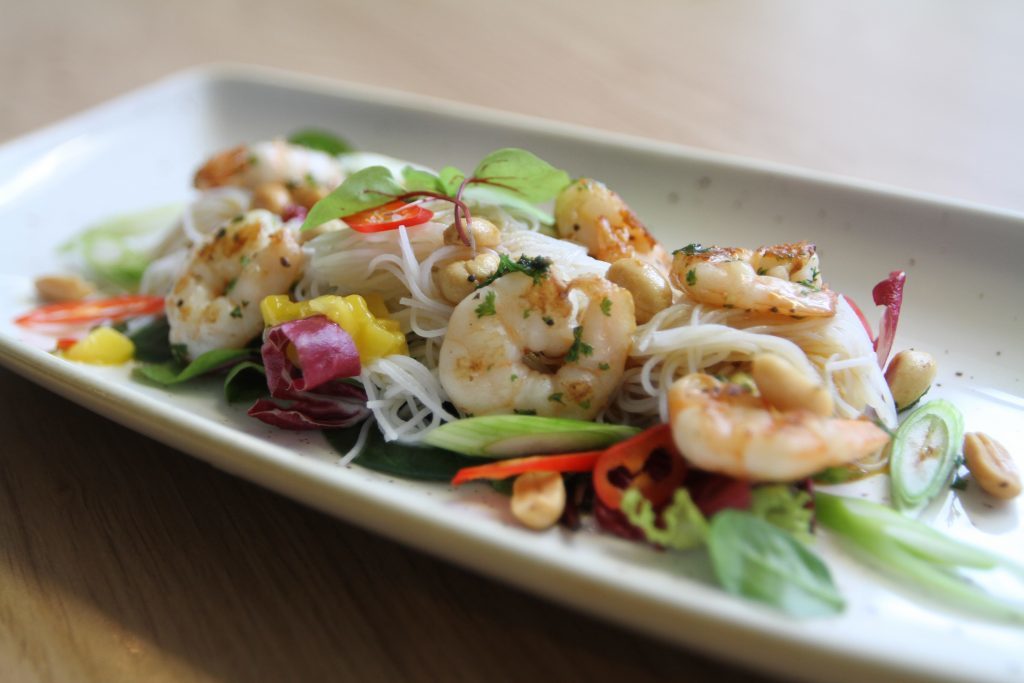 Avery & Co has it all for a city lunch – convenience, interesting choices, speedy service and lovely, lovely staff. I found some of the prices a tad on the steep side but there was also plenty on offer at the lower end of the cost scale. Open seven days a week, Avery also offers food in the evenings (except Sundays) and is licensed so it is now on my radar for popping in for a cocktail and a cigar…of the halloumi variety of course.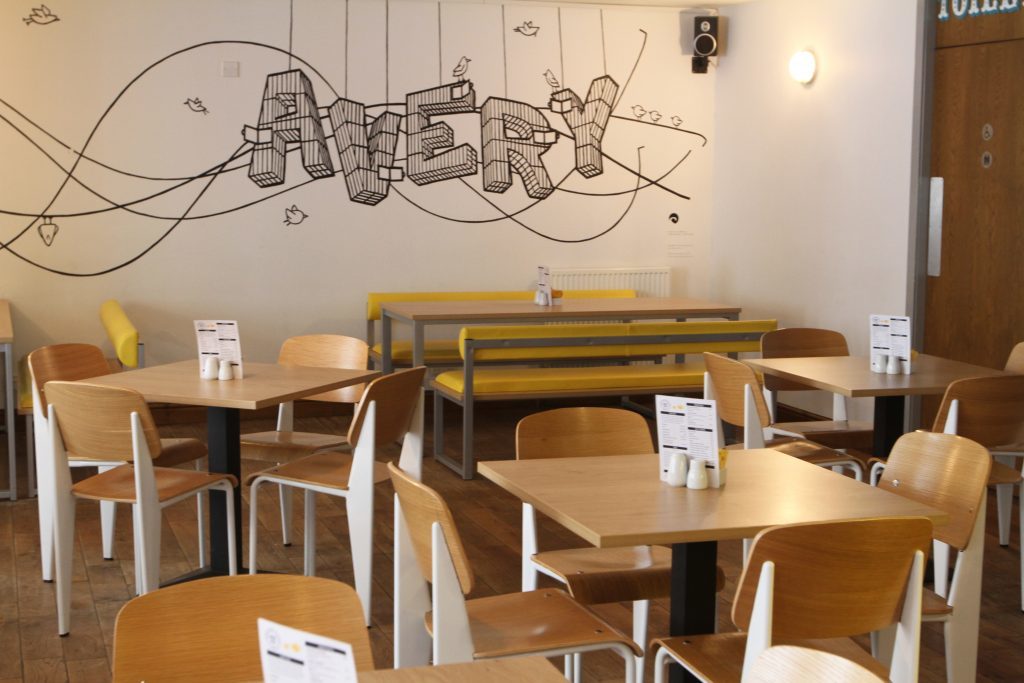 Info
Price: Lunch – £3.95 – £9.25
Value: 7/10
Menu:  8/10
Atmosphere: 7/10
Service: 9/10
Food: 7/10
Total: 38/50
Info: Avery & Co
Address: 34 South Tay Street, Dundee, DD1 1PD
Tel: 01382 201533
Web: www.averyandco.co.uk