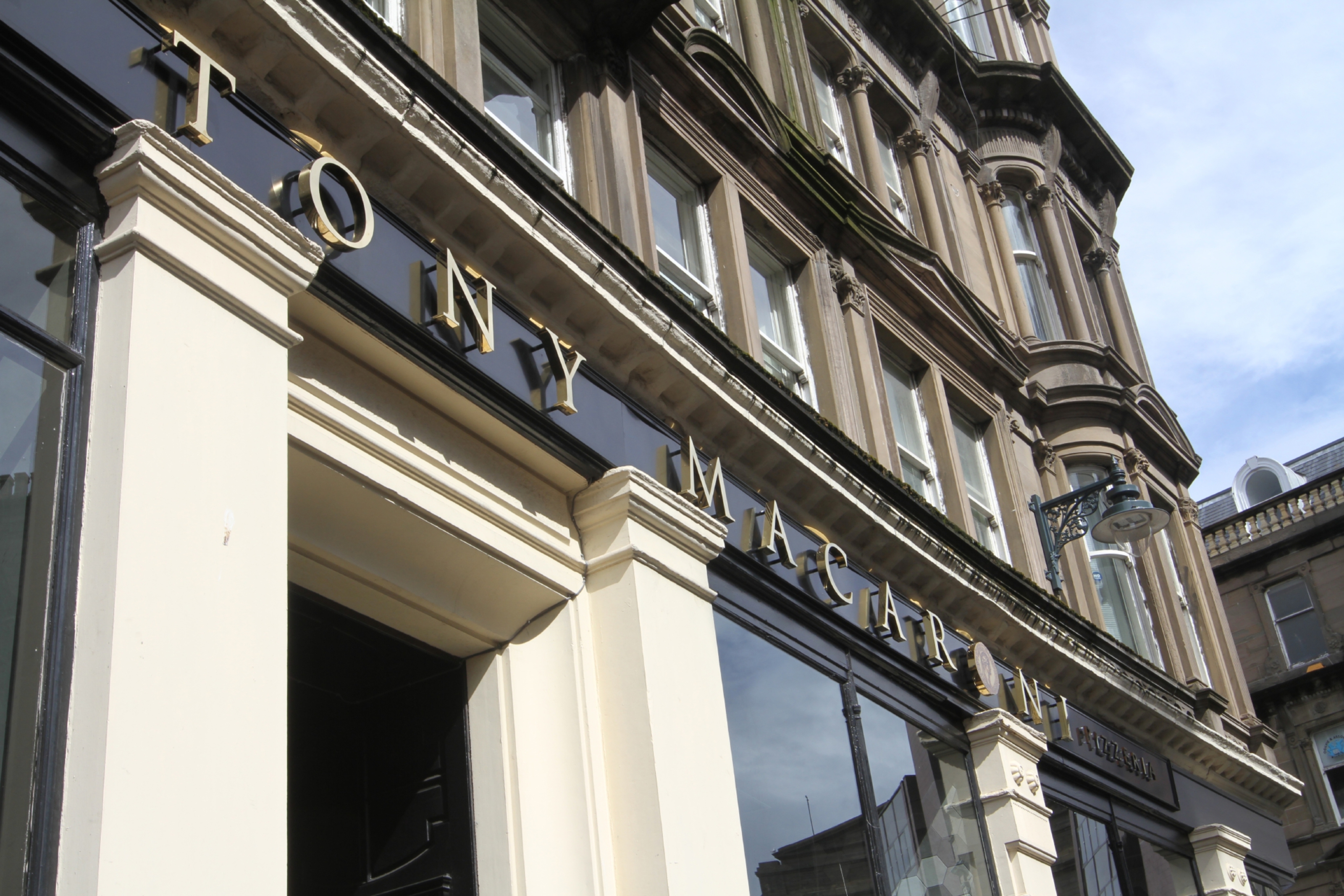 Just as we are told not to judge a book by its cover, it may also be ill advised to judge a restaurant by its name.  Some are intriguing yet reveal nothing about their cuisine and some are really quite dull and simply named after their street or location.
The new addition to the Dundee scene though has the best name I have seen for a long time. 'Tony Macaroni' made me smile and want to book a table instantly.  I imagined it to be Italian, loud and friendly and I was right on all  three counts.
The name is just so jolly and fun, the only irritation being that Mr Kerry can't actually say it without attempting a terrible, terrible Italian accent. Tony Macaroni has opened in place of Papa Joe's in the city centre and is smart and fresh both outside and in. This is not just another kitsch attempt at an Italian theme but effort has been taken with the design, making some modern, bold statements with lighting and decor.
I naively hadn't booked a table but early on a Thursday evening, the place was packed. Almost every table was occupied with diners which meant that the atmosphere was loud and jolly. This may be because it has just opened or maybe because Tony Macaroni has become a recognised and trusted brand in Scotland drawing in both families and the after work crowd alike. I had a really good feeling about the place and we ordered drinks and settled in.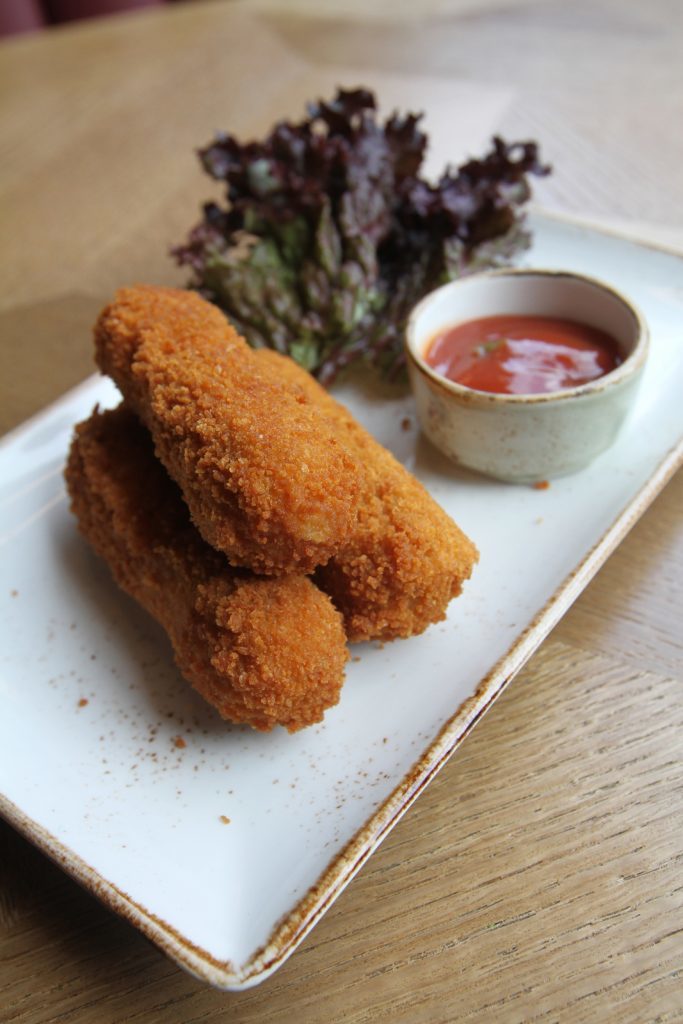 The menu is gargantuan. There are so many dishes on it I truly challenge you not to find something you like. Although choice is good, it does take a while to get through and I often worry how a kitchen can prepare so many dishes freshly.  To be fair, the majority of items are variations on a theme with the same pizza, pasta or bruschetta base but there are also a plethora of meat, fish and burger options. Each service must take an awful lot of preparation.
Mr Kerry chose the verdure miste as his starter as he wanted to avoid anything breaded or carb-heavy at this early stage. It is an unusual starter as it really does consist of a selection of warm vegetables on a plate with a rather hit and miss theme. The courgettes were delicate and sweet, the mushrooms freshly prepared with garlic and the sweet and sour peppers had a nice tangy flavour. The spinach though was dry, the tomatoes simply cold and diced and the broccoli plain and steamed. I think for a dish to be so simple, it needs to be prepared freshly with really good quality ingredients that speak for themselves but sadly this version was just a bit lacklustre.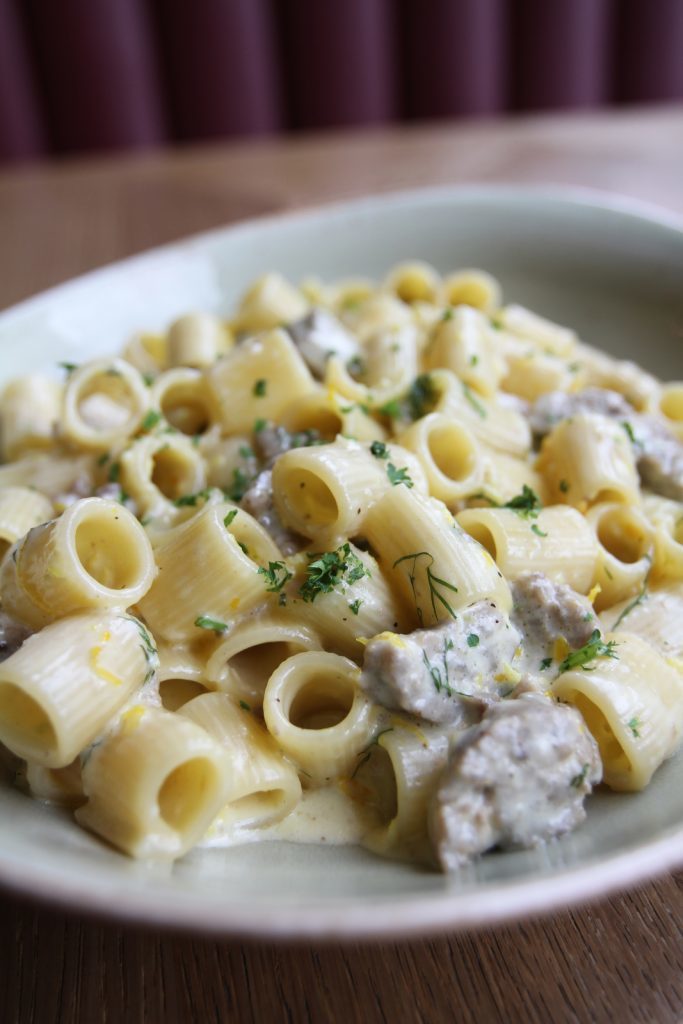 For my starter I opted for both breaded and deep friend and had the Bolognese-spiked risotto balls filled with peas and cheese. The serving was more than generous and the balls piping hot. If they hadn't been served with spicy ketchup though, there would have been no flavour at all. They were filling and I was hungry but with so many other options of starters, I would choose something else next time.
Unfortunately, the bland theme continued into my main course. I fancied pasta and chose the dish that spoke to me as being a little bit different. My rigatoni was perfectly cooked and the sauce was fresh and creamy.  What had been described though as a fennel puree base could not be detected and the Italian sausage really didn't taste of much at all. Fennel usually packs quite a punch of flavour and I was so looking forward to it but I think once again, I chose badly.  I saw a lot of other pasta dishes go past me on the way to tables and they all looked delicious, and I was envious.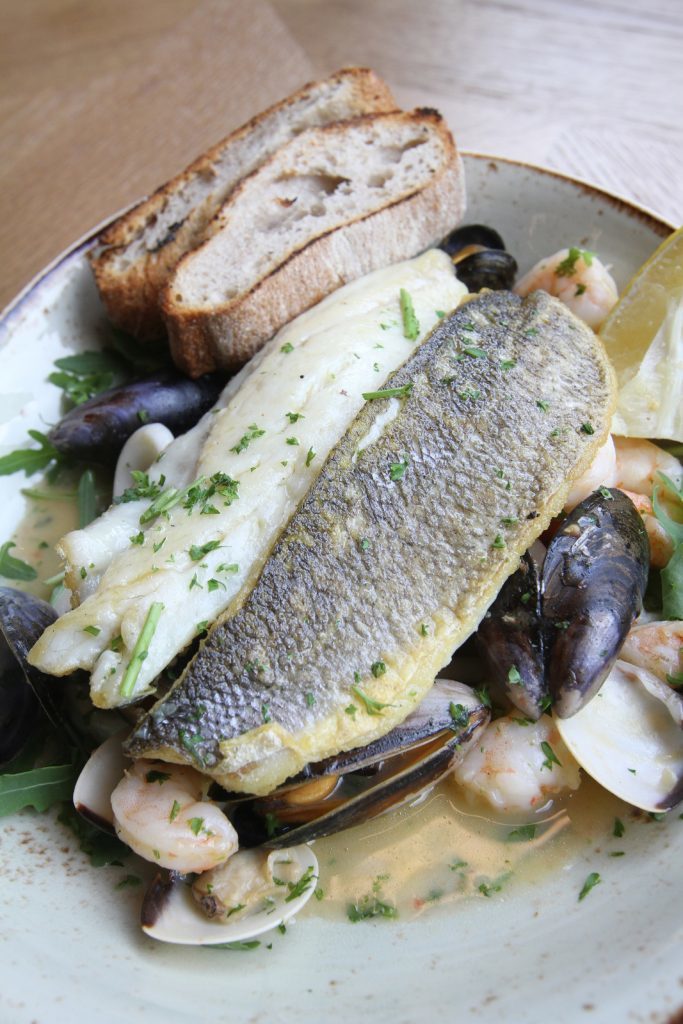 Mr Kerry stayed on his light and healthy streak and had steamed fillets of sea bass with seafood in a chilli, wine and garlic sauce. All elements of this dish were delicious.The fish was well cooked, the prawns had real flavour and the mussels and clams were soft and fresh. The best thing about it was the broth which had an intensely seafood taste. As it was served with toasted bread, more of the broth would have been lovely to dunk it in but nevertheless Mr Kerry was very happy with his selection.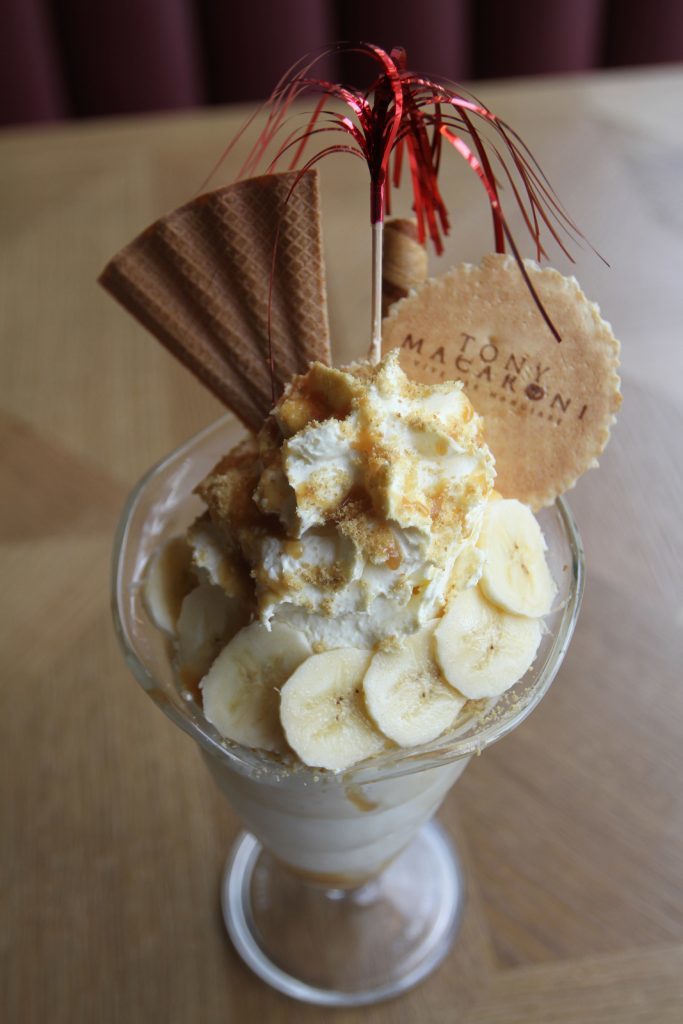 We ordered a side dish of caponata which is also offered as a starter and I adored it. The home cooked stew of aubergines, tomatoes, pine nuts and capers was rich and comforting and delicious and I will definitely have this as my starter next time.
The size of the dessert menu didn't disappoint and Mr Kerry chose the sweetest, stickiest banana ice cream sundae I have ever tasted complete with wafers and foil twirler. I had the homemade tiramisu in which the flavour of the marscapone really shone through.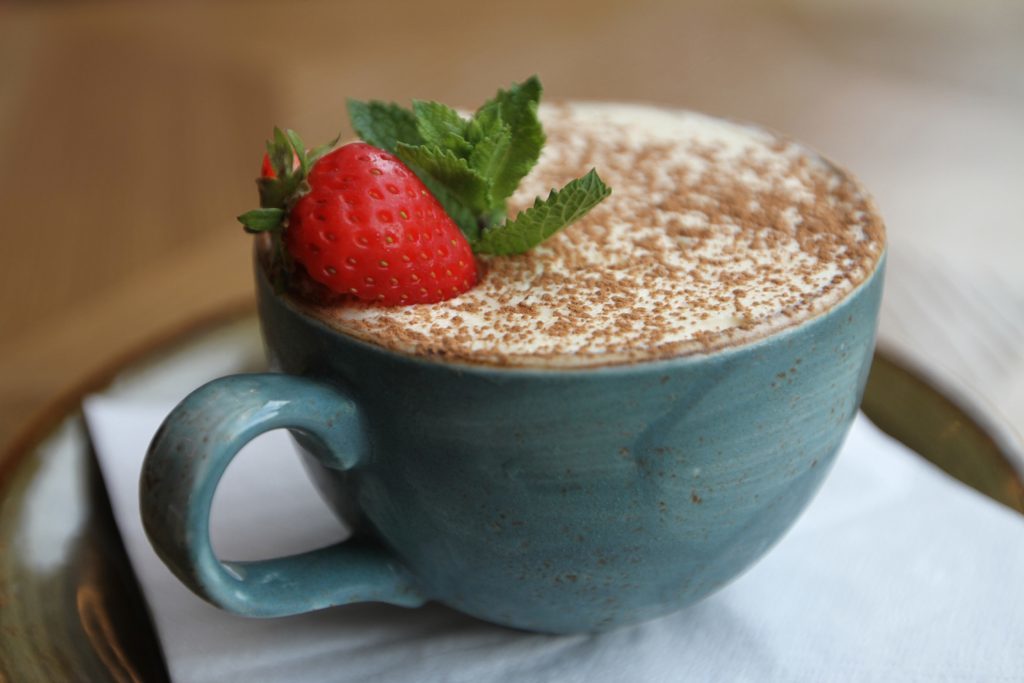 The service throughout our evening was top-end. The staff were well-informed, cheery and happy to chat and keen to check we were OK and enjoying our food.
Although I was unhappy with my decisions at Tony Macaroni, the food was hot and fresh and the dishes we liked, we loved. It is the kind of place I would gladly meet friends after work for a casual bite or meet other families for a relaxed weekend lunch.
I hope the place continues to be busy and that the recent partnership with Italian celebrity chef Fabio Campoli means that the menu with continue to offer authentic alternatives to the more common pizza and pasta options – although I am determined to go back and find a pasta dish I love.
Info
Price: Starters: £3.95 – £13.95; main courses: £6.95 – £21.95
Value: 8/10
Menu:  8/10
Atmosphere: 8/10
Service: 9/10
Food: 7/10
Total: 40/50
Info: Tony Macaroni
Address: 15 Whitehall Crescent, Dundee, DD1 4AR
Tel: 01382 236211
Web: www.tonymacaroni.co.uk/italian-restaurants/dundee/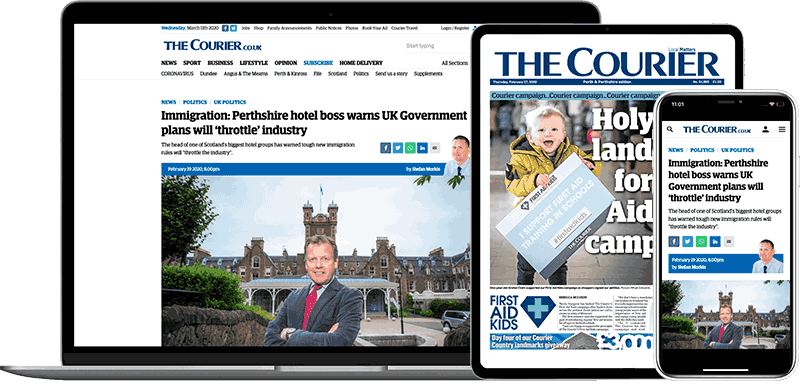 Help support quality local journalism … become a digital subscriber to The Courier
For as little as £5.99 a month you can access all of our content, including Premium articles.
Subscribe