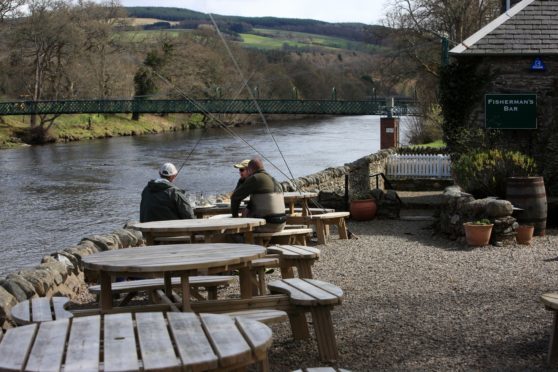 When people visit from out of the area, I am always keen to show off this incredible country in all its glory. We are clearly spoilt for choice when it comes to places to see but I often return to Pitlochry as its quaint high street is always a hit and there are a few great places to eat.
Although it was the wrong time of year, my friend and I took a walk to the viewing room of the salmon ladder, just to see if we'd be lucky. Obviously we weren't, but it's still a quirky thing to do. After a lovely stroll along the river and past the ever impressive Pitlochry Festival Theatre advertising the big productions of 2018, we chose to eat at Port na Craig, an invitingly cute stone inn on the banks of the Tummel.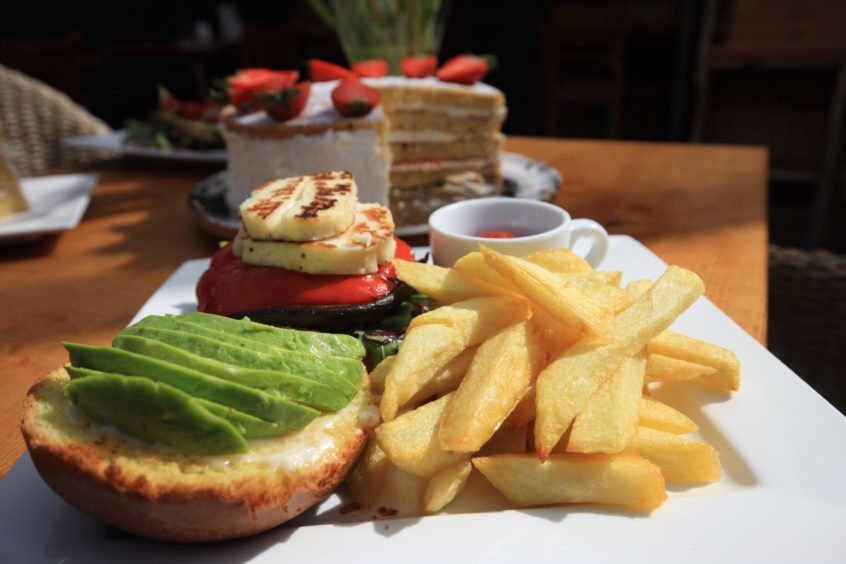 The garden is in a lovely position and lunch can be taken watching the water amble past. There was a slight chill in the air and so we chose to sit inside on this occasion and were seated in the first small room near to the bar, which was quiet but nicely decorated, with windows facing the view and some interesting artwork to look at.
There was only one lady serving customers both drinks and food for the entirety of lunch and I felt for her as she hardly stopped for breath. She did still take time to chat with us though and provide a personal service, which took some effort when looking after everyone else as well.
The lunch menu was comprised of sandwiches, soups, and more substantial starters and main courses. Unfortunately the pasta dish of the day was off but there was still a fair choice to keep us going.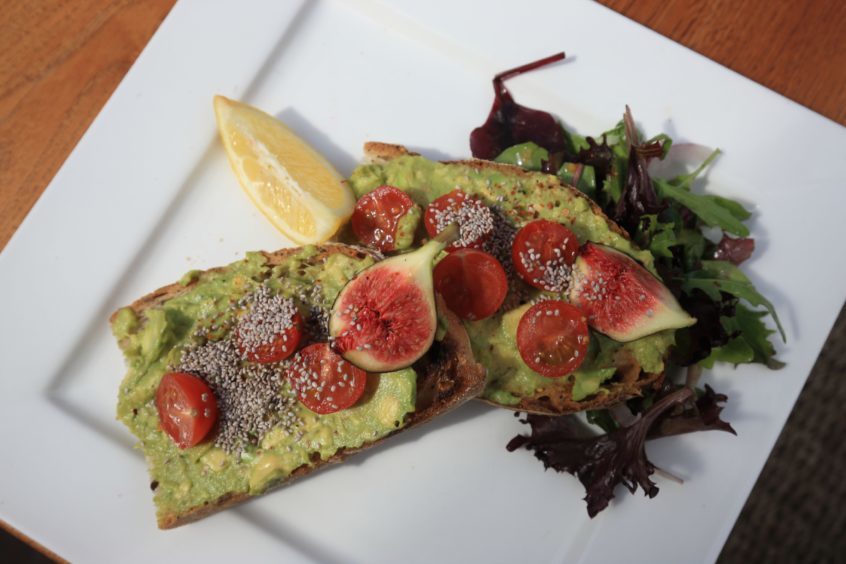 My friend visiting from down south couldn't resist ordering the haggis, neeps and tatties starter, which came attractively presented in a shaped stack with the traditional whisky sauce drizzled around the edge. She's been a restaurant manager for decades and has always loved haggis and this, she stated, was a good one. The portion was just enough to let her get stuck in to but not too much that she was full before her main course.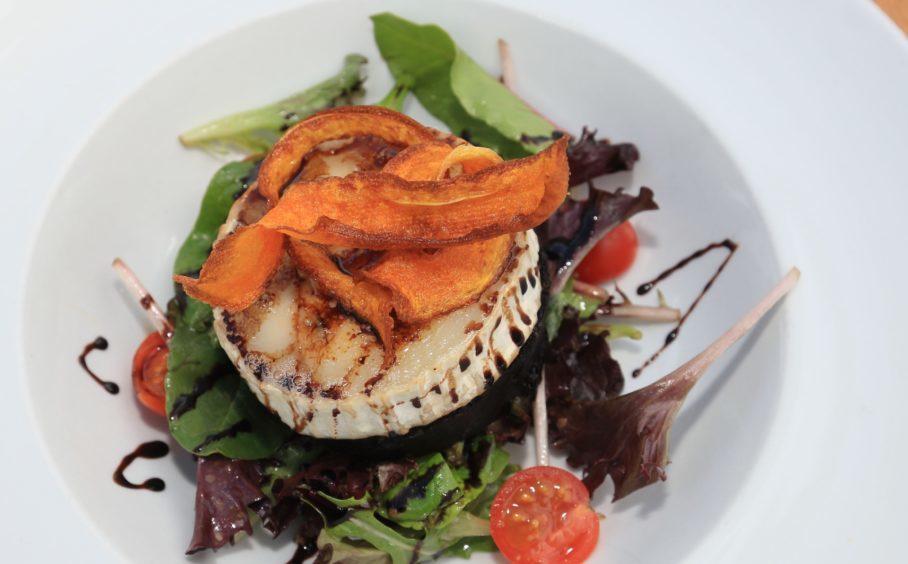 My chosen starter was the goat's cheese and black pudding "tower". I think this adjective may have been a bit exaggerated as one slice of each of the two elements didn't exactly form a skyscraper but the layers of contrasting colours looked inviting nevertheless. The combination of the sharp yet creamy cheese, with the mellow earthiness of the black pudding, really worked well and the sweetness of the balsamic drizzle completed a lovely, simple yet delicious starter.
My friend chose the vegetarian burger for her main course which was again a simple combination of quality, well-cooked ingredients. Her toasted brioche bun was filled with chargrilled, delightfully salty halloumi, a large flat portobello mushroom oozing its dark juices, creamy avocado and some peppers and onion to provide a contrasting crunch.  The combination was a filling and hearty winner even without the hand cut chips.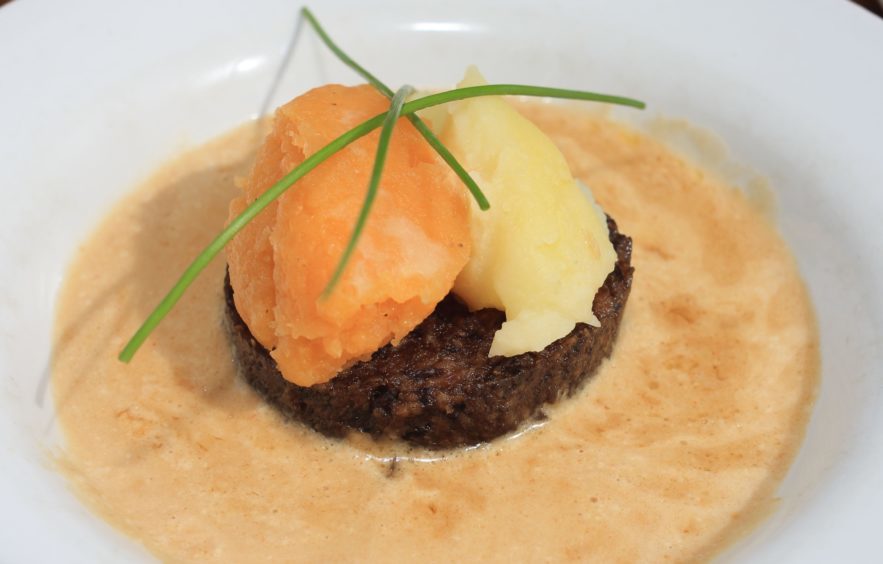 I had chosen avocado toast for my main course as I simply cannot resist the pale green fruit. I would usually have this dish for breakfast, but for £10.50 on a lunch menu, I was really excited to see what would appear from the kitchen. I have to say, I was incredibly disappointed. For the price, I had expected a mound of avocado but actually, even when I moved all the topping from the two pieces of sourdough on to just one, it still didn't cover the bread.
The chilli flakes were a nice addition but I don't think the chia seeds added anything and the fig was just something else with a mushy texture. Had there been something else, maybe poached eggs or a fritter or something, then this could be a great little vegetarian lunch but as it was, I felt rather uninspired.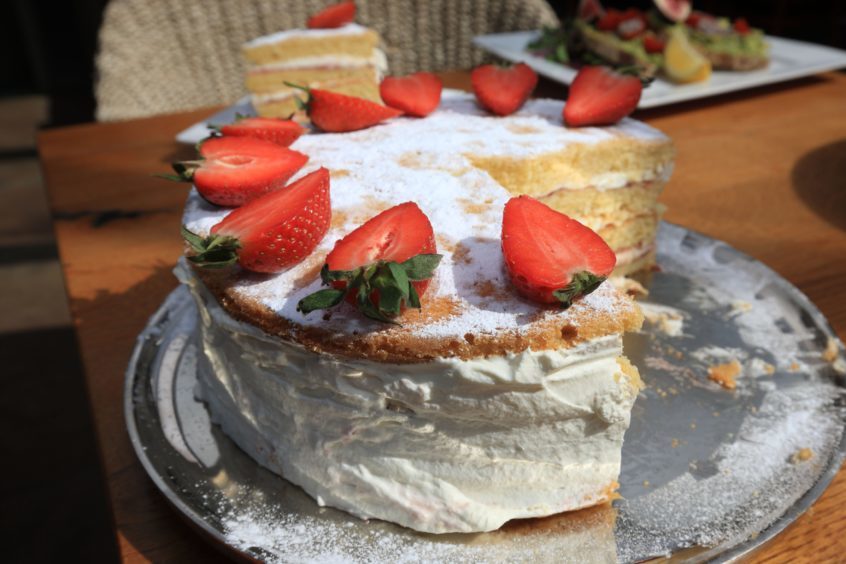 We weren't offered a dessert menu, only coffee but we did spot a rather yummy looking cake display on our way in and so we asked for a piece of the Victoria sponge. It was heavenly. The cake was incredibly moist and the jam filling fruity and sweet. The enormous fresh strawberry on the top added the finishing touch to a wonderful slice of cake which didn't last long at our table at all.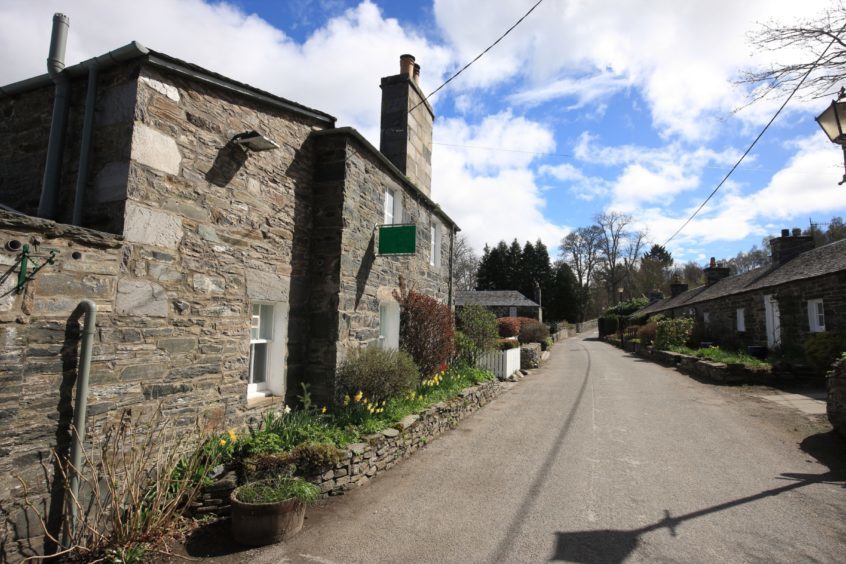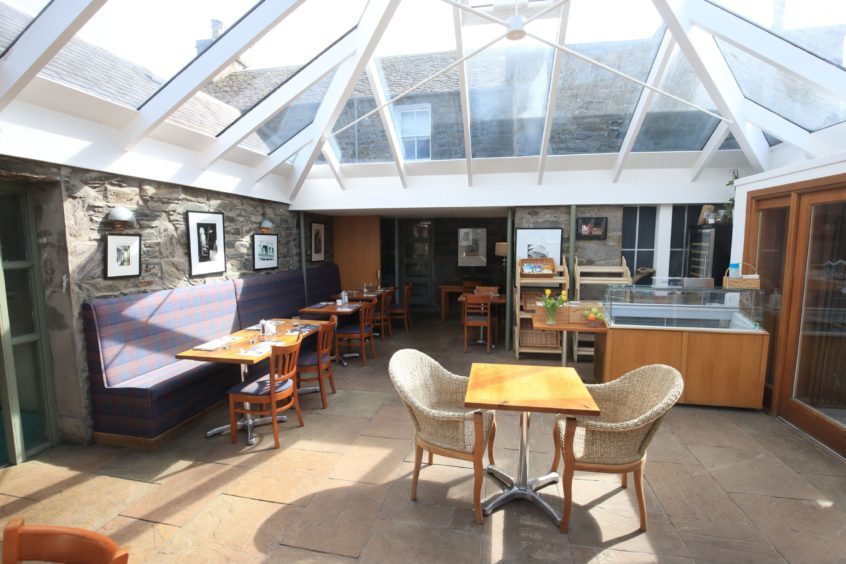 All in all we had a nice lunch at Port na Craig. The menu is focused on simple, quality ingredients and for the most part this works incredibly well. If I went back, I think I would order the haddock burger as this sounded great and reminded me of a much more gourmet fish finger sandwich – and what's not to like about that? The setting is rural and quaint and surrounded by history and beauty. A spot of lunch in the garden on a sunny day would be a rather special place to be.
Info
Price: Sandwiches: £5.95 – £7.50; starters: £5.50 – £7.50; main courses: £10.50 – £23.95
Value: 7/10
Menu:  7/10
Atmosphere: 8/10
Service: 8/10
Food: 7/10
Total: 37/50
Info: Port na Craig
Address: Pitlochry, Perthshire, PH16 5ND
Tel: 01796 472777
Web: www.portnacraig.com/restaurant