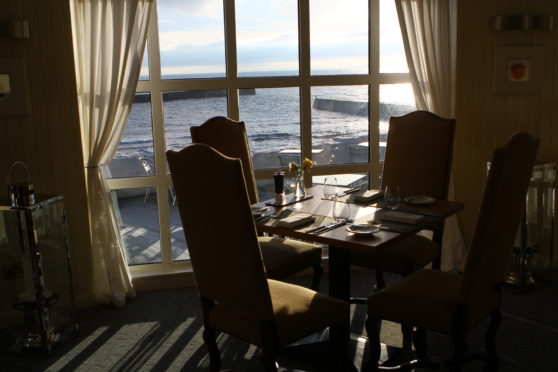 Tucked away by the harbour in St Monans is one of the East Neuk's dining gems although the downside to eating here in winter is that you don't get to enjoy the beautiful sea views. Upon being welcomed by the friendly staff, we were shown into the cosy bar area, where we sat by an open fire, sipping G&Ts while we perused the menu, and made our choices.
The menu is broken down into two halves: Land and Sea. Each side has a choice of five courses, and you can mix and match which courses you want from either or both sides. I personally love a smaller menu. It saves me from getting flummoxed by endless pages of choices.
We opted for four courses, with me choosing mostly from the 'sea' side of the menu, with the exception of my main, and my partner doing the opposite, selecting from the 'land' side, with a main from the other.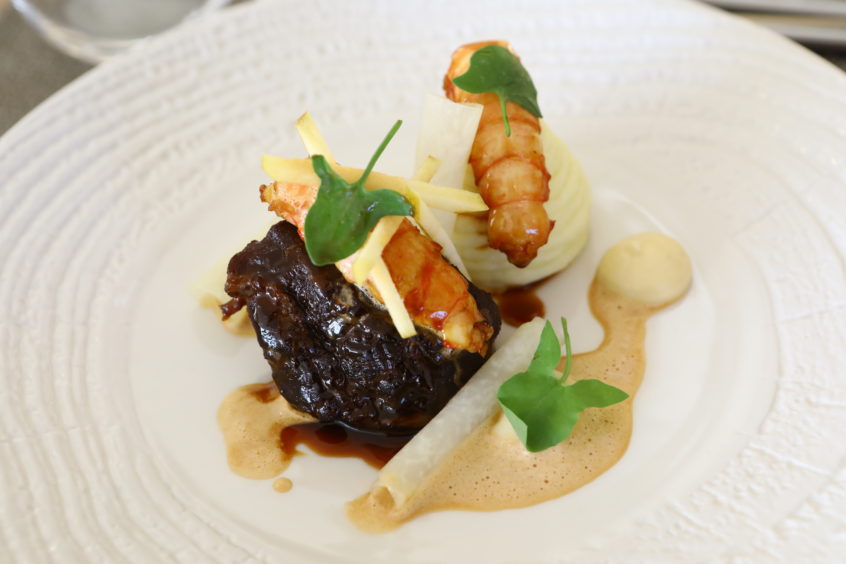 It was wonderful being able to make our choices from the comfort of the bar, before being shown to our table. While waiting for our starters, we were brought a selection of bread – my favourite being a sea salt and rosemary focaccia – accompanied by delicious, creamy butter.
My starter of 44° sea reared trout, oyster and parsley sauce and miso caramel, arrived shortly after. You'd be forgiven for thinking that the portion sizes will not fill you up when they arrive at your table; I have a huge appetite and was worried I would need to stop for something to eat on the way home, but I can safely say that by the end of the evening, my belly was totally satisfied, with Craig Millar proving that in some cases, less is definitely more.
The flavours of my starter were complex and deep, leaving a joyous sensation in my mouth, and leaving me wanting more. I'm usually a bit wary of cold starters, but this was divine, with the sauce complementing the fresh trout perfectly, finished with a tastebud-tantalising drizzle of miso caramel.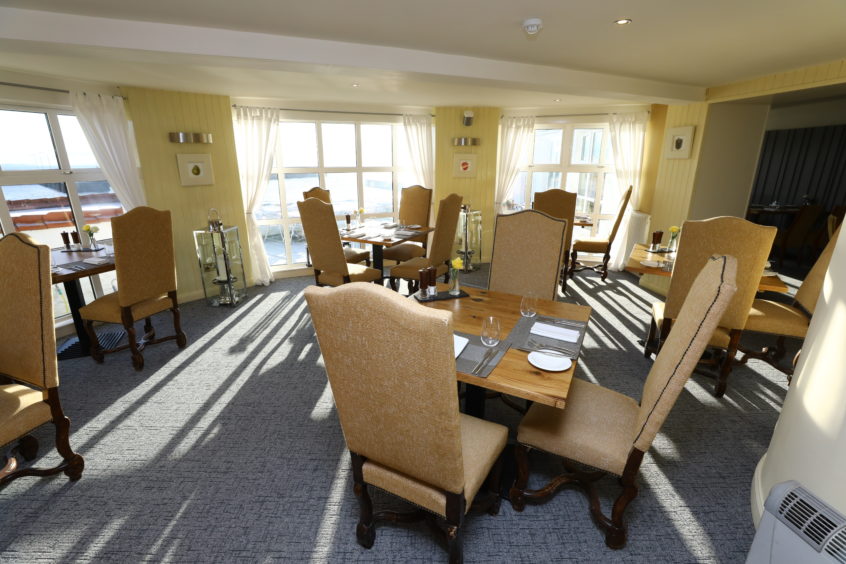 My partner opted for duck liver parfait, orange, cardamom and vanilla reduction, granola and brioche, which was a good consistency, and a nice mixture of flavours, well suited to the less adventurous diner.
We were brought two small amuse bouches of smoked trout, and a parmesan bread pudding, which were a delight to the senses.
It's worth mentioning that for an extra £35 per head, you can opt for a matching wine for each course.  We decided against this, wanting to keep a clear head for the review, but hearing the extremely knowledgeable sommelier introducing each new glass of wine with gusto to diners at the next table, describing how each flavour would complement their menu choices, we were rather envious of them. I'd suggest it is well worth doing, if you are willing to pay the extra.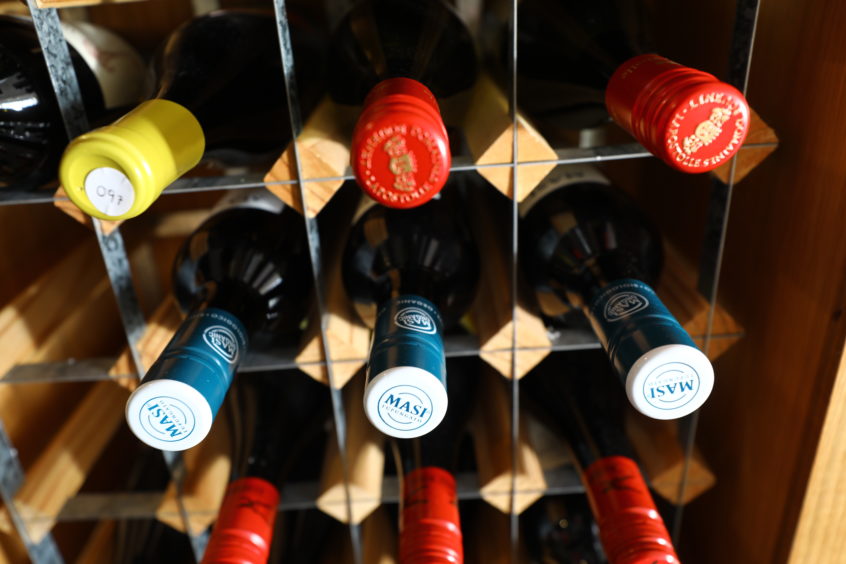 My intermediate course of octopus terrine, smoked paprika mayonnaise and lemon dressing, arrived in good time. I have eaten octopus twice before, once in Barcelona, which was a delight, and once in the Canaries, which was terrible, but we wanted to sample the menu in its entirety, so I gave it a go. I was not disappointed with the dish, the flavours were full, with the mayonnaise particularly complementing the terrine, which was not chewy or tough at all. The lemon dressing was quite sharp, and I felt I would have actually preferred the dish without this addition.
My partner chose beetroot, goats cheese espuma and squid ink tuile, which was "nice", but did not blow us away. Fairly simple flavours, creating a light, refreshing dish.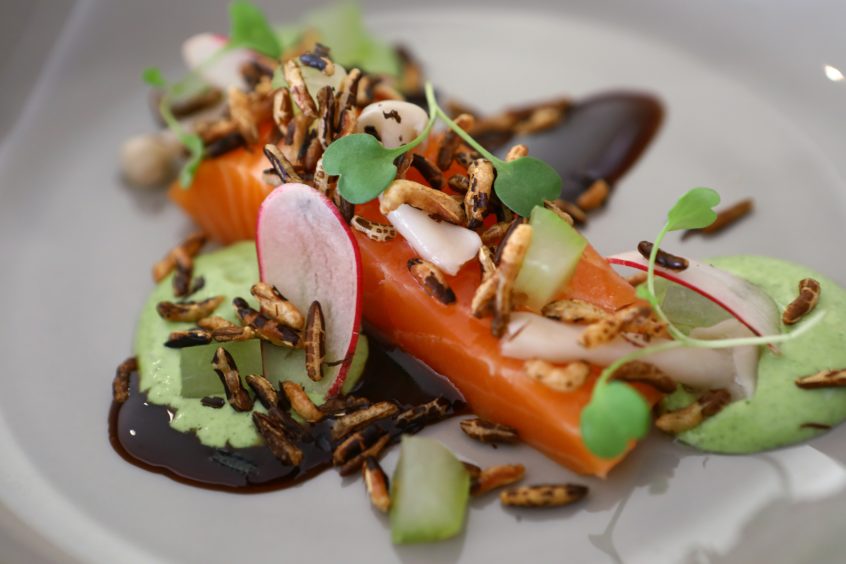 The main event for me was slow-cooked pig cheek, langoustine, pickled kohlrabi, parsley root puree, with bisque. This was a rich, filling dish, with a complex mix of flavours, which I enjoyed immensely. The pig cheek was succulent, cooked to perfection, and tender. I wouldn't expect to see langoustine paired with pork, but it worked, and the parsley root puree flavoursome and sweet. This was a delicious dish of well-rounded flavours, all complementing each other on the plate.
My partner opted for hake, Italian black cabbage, mushrooms caramelised cauliflower puree and hand dived scallop. The dish was requested without mushrooms, and they were happy to oblige. The fish was meaty and moist, and again, exquisitely cooked – possibly one of the best fish dishes I've tasted. Well-paired flavours, with a perfect portion size leaving you satisfied.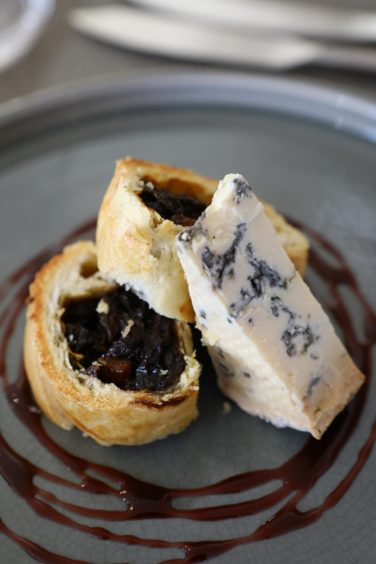 I finished with a twice-baked Mull cheddar soufflé, and I can honestly say this was the highlight of the night for me  Without question, the most delicious thing I have ever eaten. Light and fluffy with immensely cheesy flavours, I could happily eat this all day and all night.
My partner went for Arran blue cheese, and Banbury cake with port syrup. The cheese was delicious, and the Banbury cake… different…think a long rolled-out mince pie. Possibly not what we were expecting, but an interesting mix of flavours.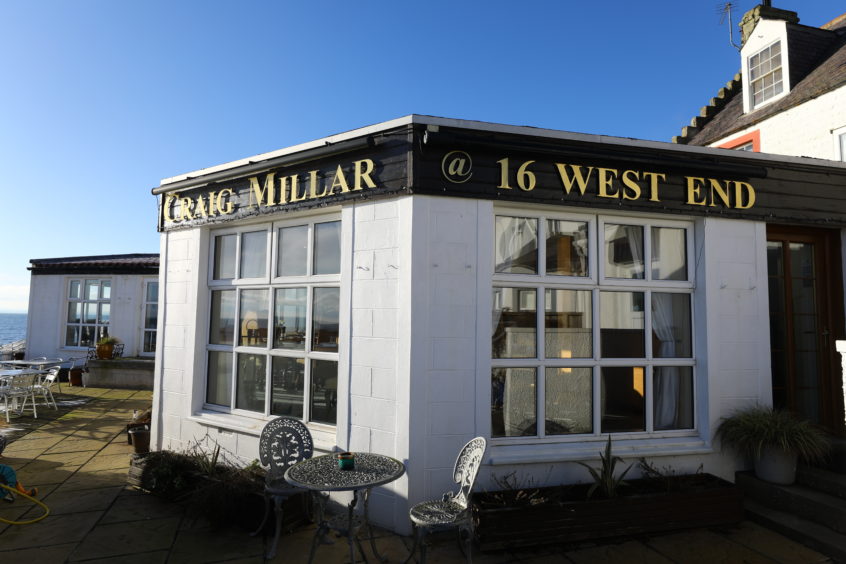 This was a great evening of fine dining, in a beautiful setting. If you're looking for somewhere special to dine in the East Neuk, you can rely on this restaurant to deliver a fabulous experience. It's not a cheap night out by any stretch of the imagination, but it's a good night out for the real foodie.
Craig Millar @ 16 West End
St Monans
KY10 2BX
t: 01333 730327
w: 16westend.com
Info
4 courses-£55
5 Courses-£65
Matching wine-£35 per head
Value: 8/10
Menu: 9/10
Atmosphere: 7/10
Service: 9/10
Food: 10/10
Total: 43/50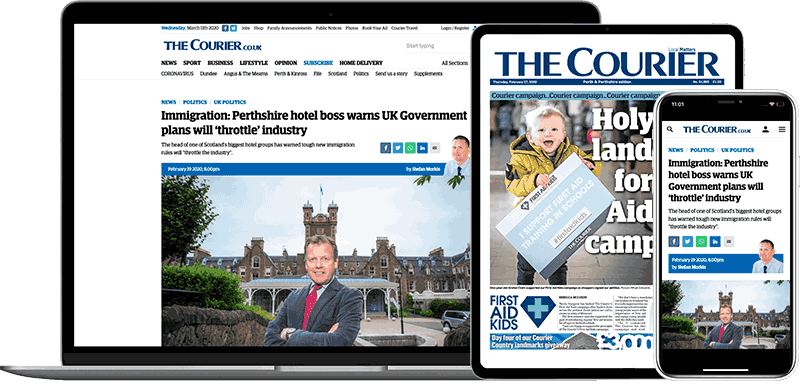 Help support quality local journalism … become a digital subscriber to The Courier
For as little as £5.99 a month you can access all of our content, including Premium articles.
Subscribe