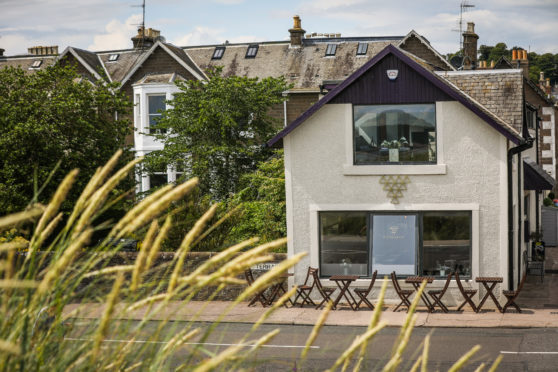 It wasn't so many years ago that, had a tourist asked for directions to the nearest fine dining restaurant in Dundee, you would have pointed them towards the station and the 10.30 train to Edinburgh.
That this has now changed is due to the efforts of a very few chefs intent on bringing fine dining to the city, led by the quietly unassuming yet seismic force that is 28-year-old Adam Newth.
The Tayberry opened in 2015 when Adam was 24 and already had some major awards under his monogrammed apron, including young Scottish chef of the year and Scottish seafood chef of the year. Pre-Tayberry, stints at various top restaurants had culminated in Castlehill, where his inexorable rise went public, bringing a massive and previously unknown buzz to both himself and to Dundee dining.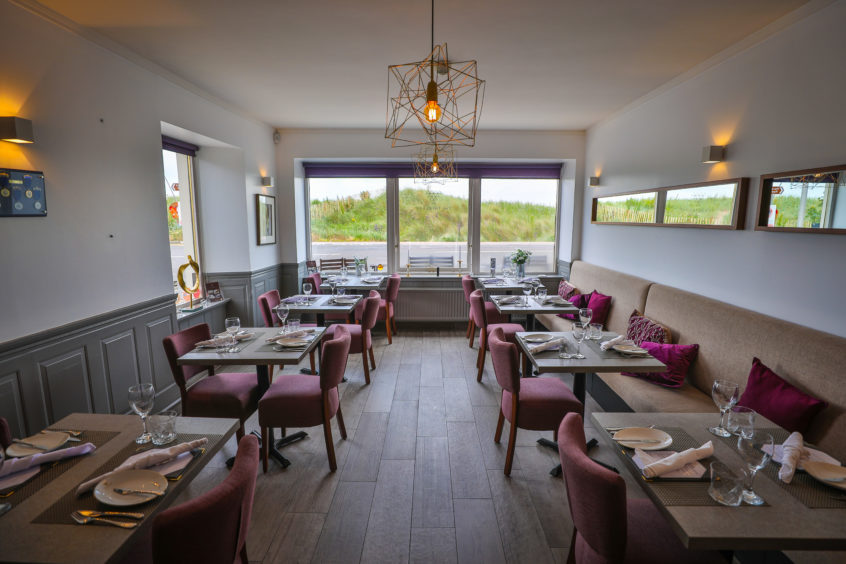 Now his empire has expanded to include Tayble (a deli), and a cooks' school and bistro (both currently in the renovation process), it would be permissible to wonder if the boy ever slept.
Entering the packed Tayberry we are greeted by the chef/patron himself, forced into the maître d' role by staff illness (he'd already been in the kitchen all day and in the deli in the morning). The restaurant is small, smart but casual enough to feel like you can properly relax – like a dress shirt with a few buttons undone, an expensive jacket just dropped on the floor while you dance.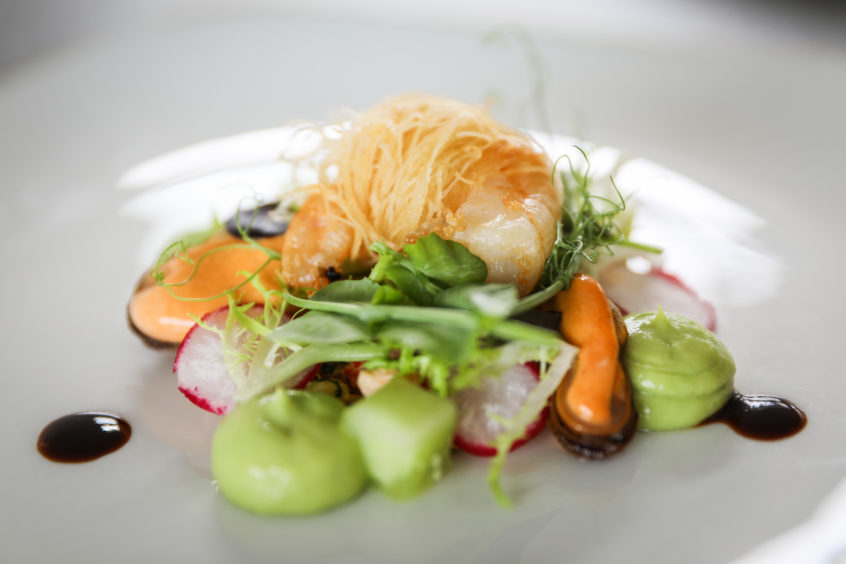 Our table is right by the window where the fading light on the reeds and sand dunes of Broughty Ferry is so filmic that diners leave the restaurant to capture it (upstairs tables benefit from the best views over the river and it's not unusual to see dolphins and seals as you dine).
The food is great. My starter of smoked salmon and crayfish tian, soused mussels, avocado purée and king prawn katalfi exemplified the perfect balance that is at the heart of all Newth's best dishes. The prawn katalfi (basically a shredded very light pastry) was a new one on me and a culinary experience I would recommend trying. David's goat's cheese and truffle whip, sherry vinegar jelly, beetroot, pumpkin seed granola and asparagus was also excellent although we both felt that the machismo of the beetroot somewhat bashed the delicacy of the goat's cheese into submission.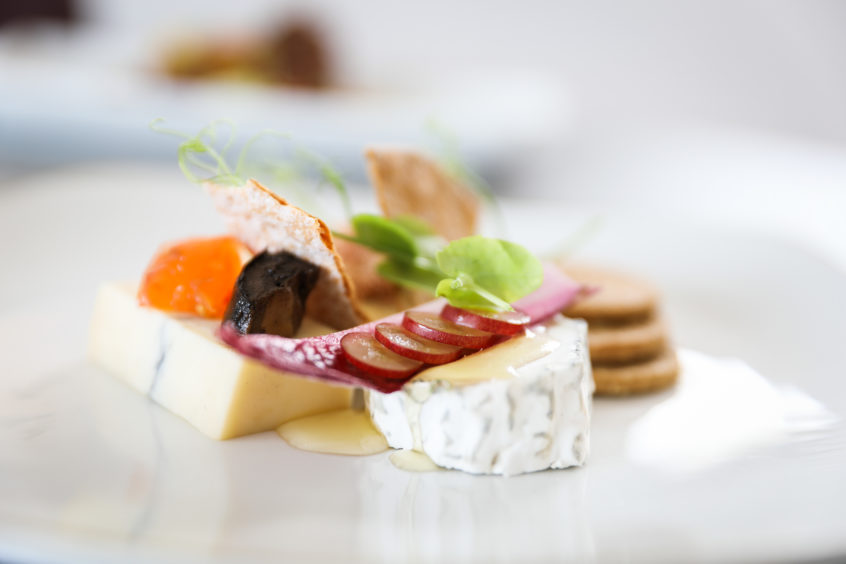 My main course of lamb belly, lamb and haggis kromeski, pea purée, little Gem lettuce, lamb crumbs and mint sauce was a delight; this underused cut of lamb is a favourite and here it was part of an expertly judged, intensely flavoured plate of joy.
The chosen vegetarian main course was less successful and, to be fair, there are better vegetarian options both on the main menu and a separate veggie one. For me the risotto of tenderstem broccoli, Cashel blue cheese, toasted walnuts and crispy broccoli tempura didn't shine because of the inherent bitter woodiness of broccoli which, combined with the substantial heft of the cheese and walnuts, brought a heavy autumnal fug to a midsummer menu.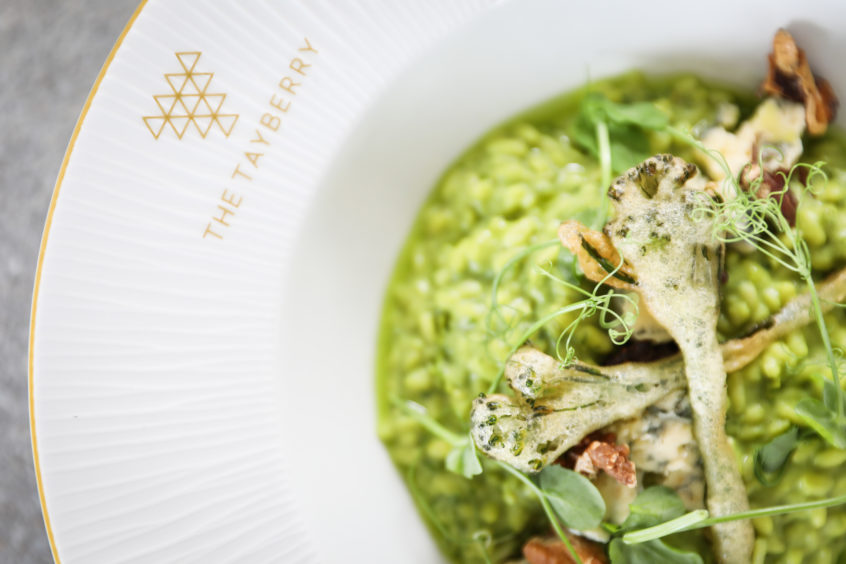 Also I just don't think the flavours work that well – broccoli is too one dimensional, too dull a flavour to really allow any balance to a risotto. It wasn't bad at all – but the bar is set so unusually high by a chef of Adam's calibre that this one dish is unusually misjudged. As I say there are better vegetarian options on the menu.
Now I have to mention the delights of the freebie extras here. Throughout your meal at The Tayberry – beginning with the excellent home-made bread which I believe to be the best in Tayside – you are brought a succession of little dishes that are tiny explosions of flavour in your mouth.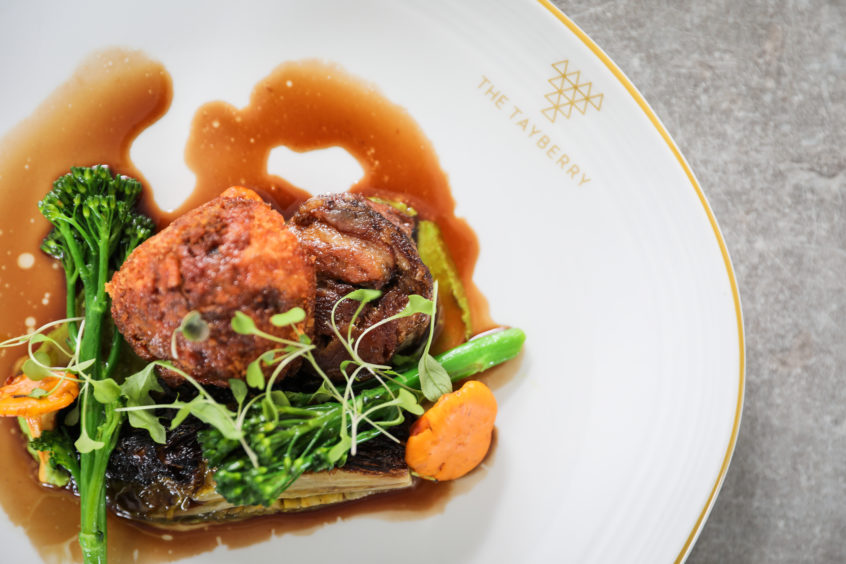 Tonight a little cup of wild mushroom mousse was so intense, so deeply ambrosial and cossetting that I swear it could bring happiness to a divided nation. This nectar of the Gods is put in a sodastream and then coated in leek ash to propel what would be the best soup ever to even more elevated heights. Another wonderful addition is the pre-dessert of raspberry crumble with Tayberry sorbet, which is basically the most happiness you are likely to find in a micro container.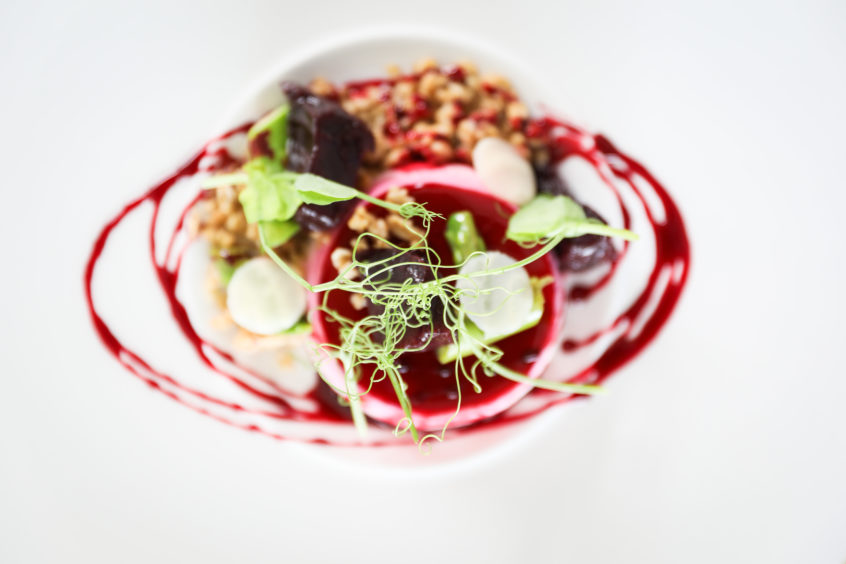 For dessert I had chocolate and orange Chiboust (a crème patissière, to you and me), candied kumquat, wheat tuile, burnt orange sauce and Dundee marmalade ice cream. This was pudding at its transformative best, a new riff on a classic combination of sweet and sour. The cheese plate was generous and exemplary.
Eating out doesn't really get better than this. The Tayberry has it just right; amazing food crafted from top quality ingredients, an owner who genuinely is passionate not just about his business but about food in our area, a stunning location overlooking the beach (on a sunny day it could be Santa Monica), great service and accessible pricing for this level of food.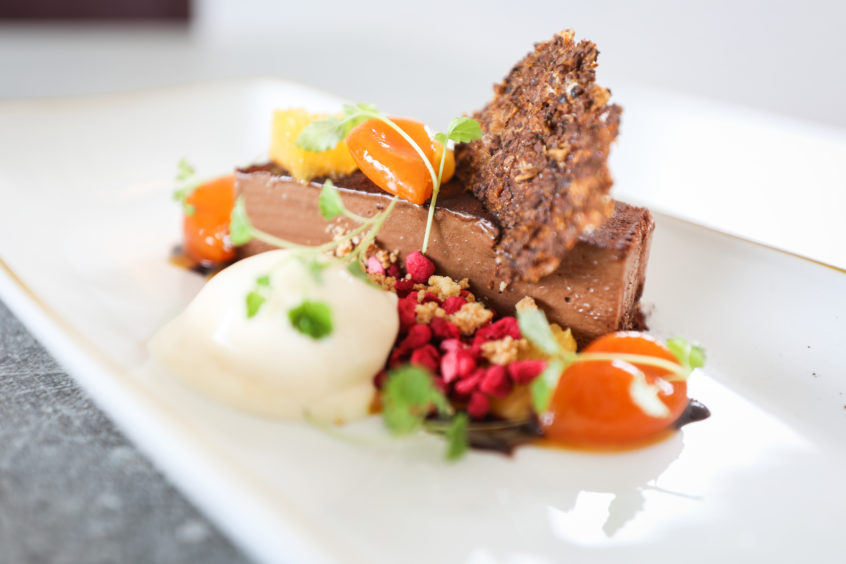 My only two niggles are that the one fizz offered by the glass is a too sweet and not very fizzy Venetian Prosecco and that a few more fresh flowers wouldn't go amiss – but really, what kind of bourgeois hell are you living in if that's all you can find to complain about?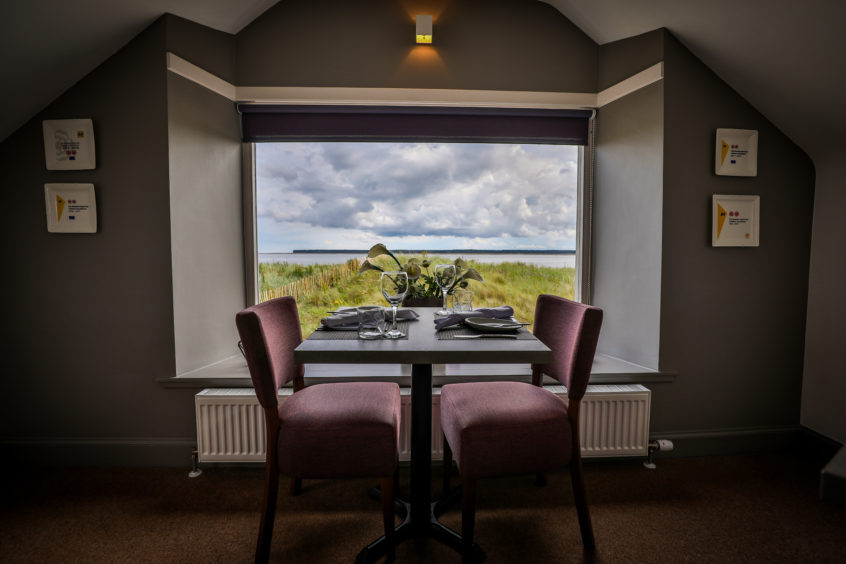 The Tayberry is a complete joy, with a mouth watering menu, and one that is not only a great restaurant but a pivotal, game-changing place for Dundee fine dining.
The Tayberry
Brook Street
Broughty Ferry
Dundee DD5 2EA
t: 01382 698 280
w: tayberryrestaurant.co.uk
Prices: 2 courses £34
3 courses £45
8 course tasting menu £65
Value: 9/10
Menu: 9/10
Atmosphere: 9/10
Service: 10/10
Food: 9/10
TOTAL: 46/50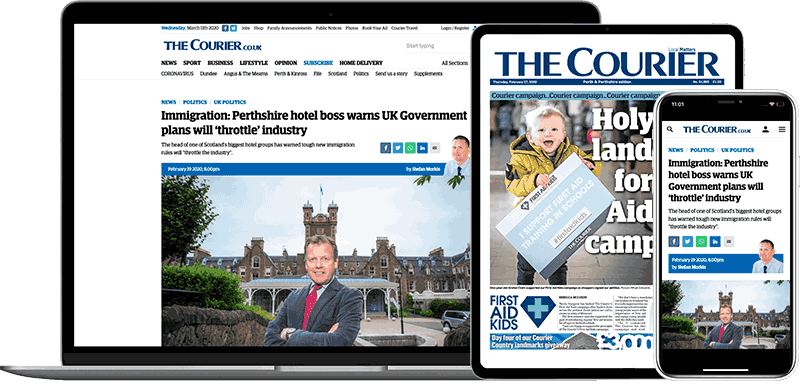 Help support quality local journalism … become a digital subscriber to The Courier
For as little as £5.99 a month you can access all of our content, including Premium articles.
Subscribe