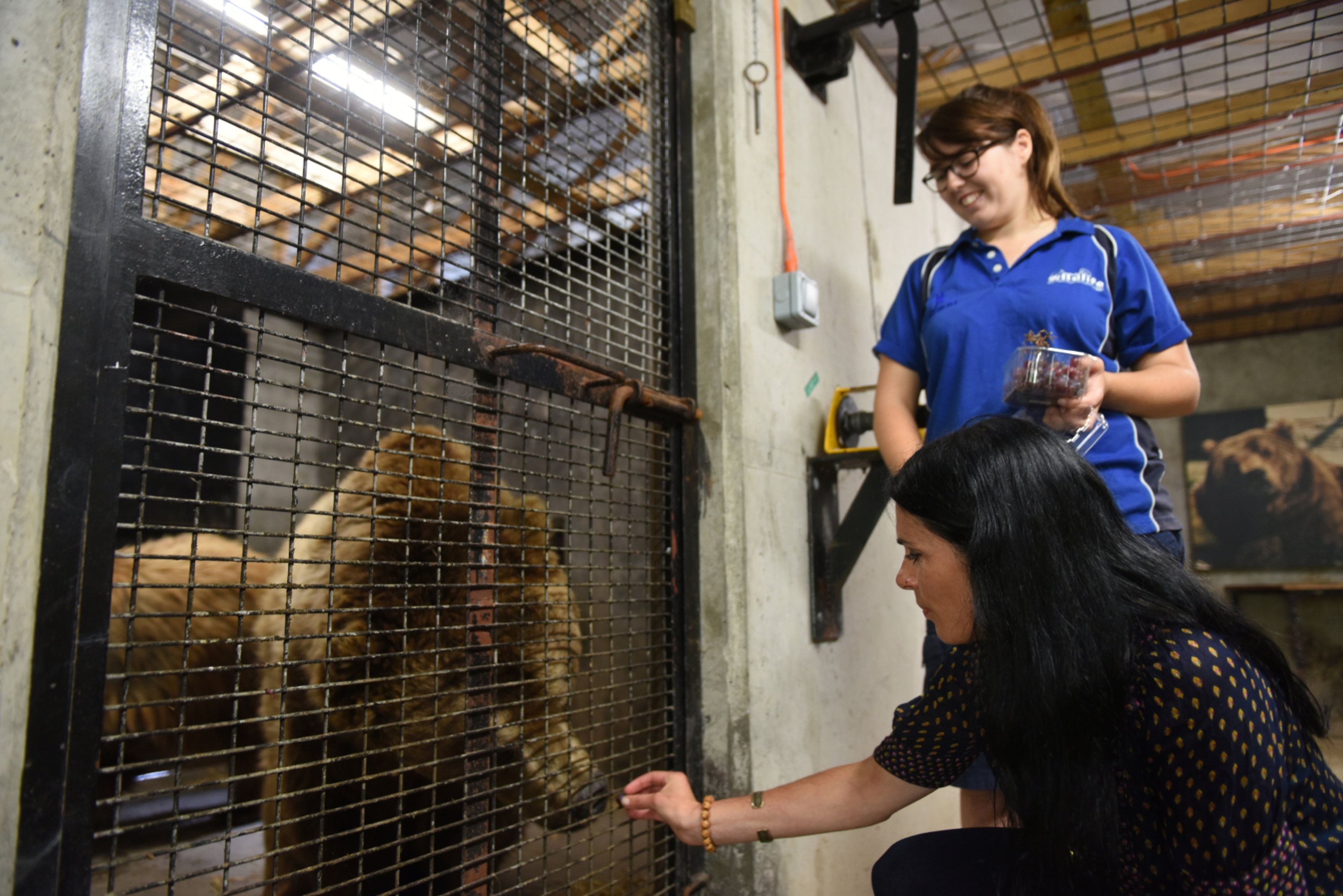 Love animals? Fancy being a zookeeper for the day? Join us as we go behind the scenes at Camperdown Wildlife Park…
It's Monday morning and I'm feeding grapes to a European brown bear.
He's surprisingly gentle and I'm sorely tempted to put my hands through the bars of his enclosure and stroke his thick fur.
"Definitely don't do that," says zookeeper Lori McFadyen. He might look fluffy and cuddly but the truth is, he's a hungry bear more than capable of tearing me to pieces.
I've come to Dundee's Camperdown Wildlife Centre to spend a day in the life of a zookeeper, a fun experience open to both kids and adults.
It's a great honour being allowed to get so close to the centre's two bears and it made it all the more poignant when I heard of the death of the 30-year-old, Comet, just a few weeks after my visit.
My day had started off with preparing their food – a heady mix of fruit, vegetables, boiled eggs, chicken, minced beef and a bucket of blood.
Almost immediately, the bears come lumbering out of the undergrowth – they know it's time for lunch.
I'm amazed when Comet nibbles grapes from my fingers through the metal bars, and watch as Lori feeds female Star, 29, with mince and a syringe of blood.
Back outside, with the bears safely locked in a separate enclosure, we set about the task of distributing their main meal.
This is a feast of apples, oranges, watermelons, carrots and the piece de resistance – two dead chickens.
The bears watch as I swing the birds by their scrawny legs and dump one in a dust patch beside a tree which Lori tells me is Star's favourite feeding spot, and lob the other one into grass.
Then we make a sharp exit, lock the gates, release the animals and watch them devour their lunch in peace.
One of a zookeeper's main duties is cleaning up after the animals, and there's no escaping that today.
I get to work raking up the giant mounds of bear poo, which, as you can imagine, stinks somewhat. "You get used to it," laughs Lori. Yeah, right!
En route to the meerkats, I watch as Phil McCarlie-Davis chucks fish to the otters. "They're so cute," squeals a wee girl,poking her fingers through the fence, attracting a bunch of the squeaking, inquisitive creatures.
Like bears, meerkats can be rather aggressive; even Phil has had his ankles nibbled by them. "They bite," he warns.
"Once they know you, they're fine, but new keepers get their boots chewed a lot."
Inside the meerkats' enclosure, the advice is to crouch down low and sit down quickly. That way, you don't present so much of a threat.
Sitting down on a tree stump, I'm mobbed by a gang of the beady-eyed animals, all desperate for food.
Phil hands me a bucket of live mealworms which I hand out to the impatient, pawing creatures and before I know it, they've gobbled down every last scrap. They're mesmerising to watch – digging, sunbathing, lying on their fronts to cool down, and toying with my boot laces.
They're particularly fascinated by photographer Kim Cessford, and one perches on his shoulders, using him as a "sentry" point.
The final treat is meeting the wild cats. Kellie Ross allows me to feed Pipit, a one-year-old hand-reared kitten, with dead mice. She's unbelievably affectionate, purring and rubbing against my legs, anointing me with her unique smell.
"She was born here as a kitten but her mum wasn't particularly maternal and abandoned her when she was two days old," Kellie explains. "I took her home and fed her every four hours. We want wild cats to thrive so when she's old enough, we'll introduce her to a male."
I also meet two males – Nevis and Munro – but they're much less friendly, cringing and spitting, their ears flattened right back.
However Nevis perks up when I dangle a (dead) squirrel's tail on a stick.
Catching it, he's determined not to let go, and we have a stand-off for 10 minutes until Kellie steps in to retrieve it.
It's easy to while away the hours and Camperdown guarantees a fun day out, whichever side of the bars you find yourself on.
info
Spending a day alongside the keeper team is a unique opportunity to learn about the animals. An action-packed itinerary features the chance to work on various animal sections and includes cleaning out enclosures, preparing food and meeting some of the residents at close quarters.
Booking is essential. Contact 01382 431806 or visit www.camperdownwildlifecentre.com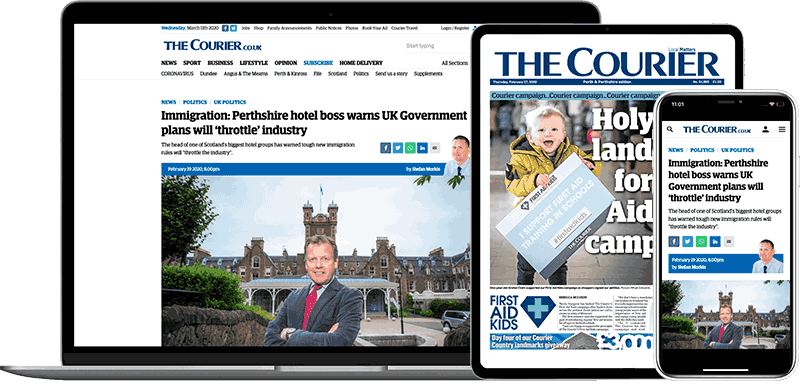 Help support quality local journalism … become a digital subscriber to The Courier
For as little as £5.99 a month you can access all of our content, including Premium articles.
Subscribe