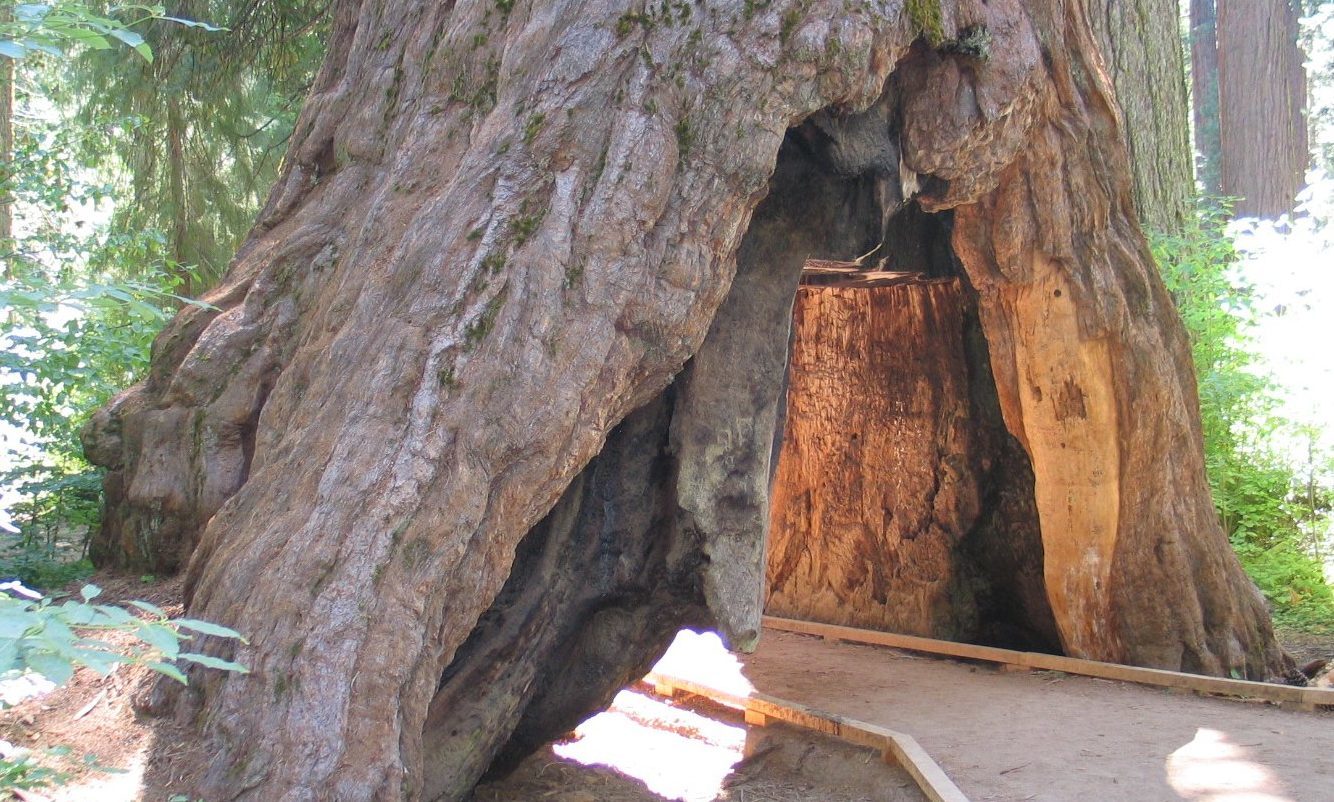 In our fast-moving and ever-changing world, they represent continuity and permanence — so it's perhaps no surprise that we invest so much affection in our favourite trees and feel such sadness when they finally bow to old age.
The new year is still only days old, but it has not been a good start for nature lovers as two of our most famous foliaged friends have already fallen victim to the weather.
Close to home, the towering Douglas Fir at the Hermitage in Perthshire toppled in the stormy conditions on Friday the 13th.
The species is named after famed 19th century Perthshire botanist David Douglas, who scoured the world for specimens, bringing back seeds and helping to create what is now known as Big Tree Country.
The public reaction to the news that one of the tallest examples of the species has met its demise shows just how these statuesque and seemingly ever-present features of our landscapes can capture a place in our hearts.
Evelyn Bell was one of hundreds of people to respond online, posting: "Oh that's made me sad. Such a regal tree to end that way."
Diane Will added: "Oh that is so sad. Been through the Hermitage many a time and passed it and gazed up at."
A philosophical Malcolm Fisher added: "Sad, we all come into this world grow and eventually fall down. Nature will replace it."
However, the Hermitage's 140-year-old Douglas Fir was a mere sapling compared to another high-profile loss in the first days of 2017 — the Pioneer Cabin Tree, or Tunnel Tree, in Calaveras Big Trees State Park in California.
This giant sequoia is thought to have been over 1,000 years old — perhaps even 2,000 — and was so big  it was carved into a tunnel over 100 years ago to allow carts and cars to pass through.
As one of the most famous trees in the world, it helped to attract millions of tourists to the park and thousands of people have shared their memories of visiting with loved ones.
The Pioneer Cabin tree has fallen! This iconic and still living tree – the tunnel tree – enchanted many visitors. The storm was just too much for it. Thank you, Jim Allday, for the word and the photos.

Posted by Calaveras Big Trees Association on Sunday, 8 January 2017
Susan Faulconer posted: "Saw this incredible tree as a child & as an adult, the impact of being in their presence is indescribably humbling."
Jeanine Jacobsen added: "I grew up,with this tree as part of my life. Spent many, many hours playing in and around this and all the other wonderful trees at Big Trees. It will be missed."
"Part of nature"
In both cases, it has been suggested that the fallen trees can be put to use — perhaps with furniture or other items being produced from the remains.
While the National Trust for Scotland is yet to confirm if it has any plans for the Douglas Fir, in California it seems the circle of life will be fully respected.
A spokesman for the Calaveras Big Trees Association said: "The Pioneer Cabin Tree will remain on the ground. As it decomposes it will provide habitat for many creature and it will enrich the soil for future sequoias.
"The tree had been leaning more and more, so many were aware that it could fall. In a forest, trees fall. It's a part of nature."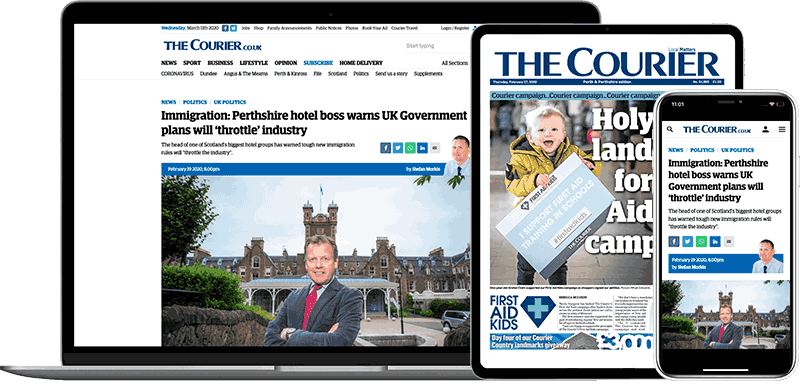 Help support quality local journalism … become a digital subscriber to The Courier
For as little as £5.99 a month you can access all of our content, including Premium articles.
Subscribe