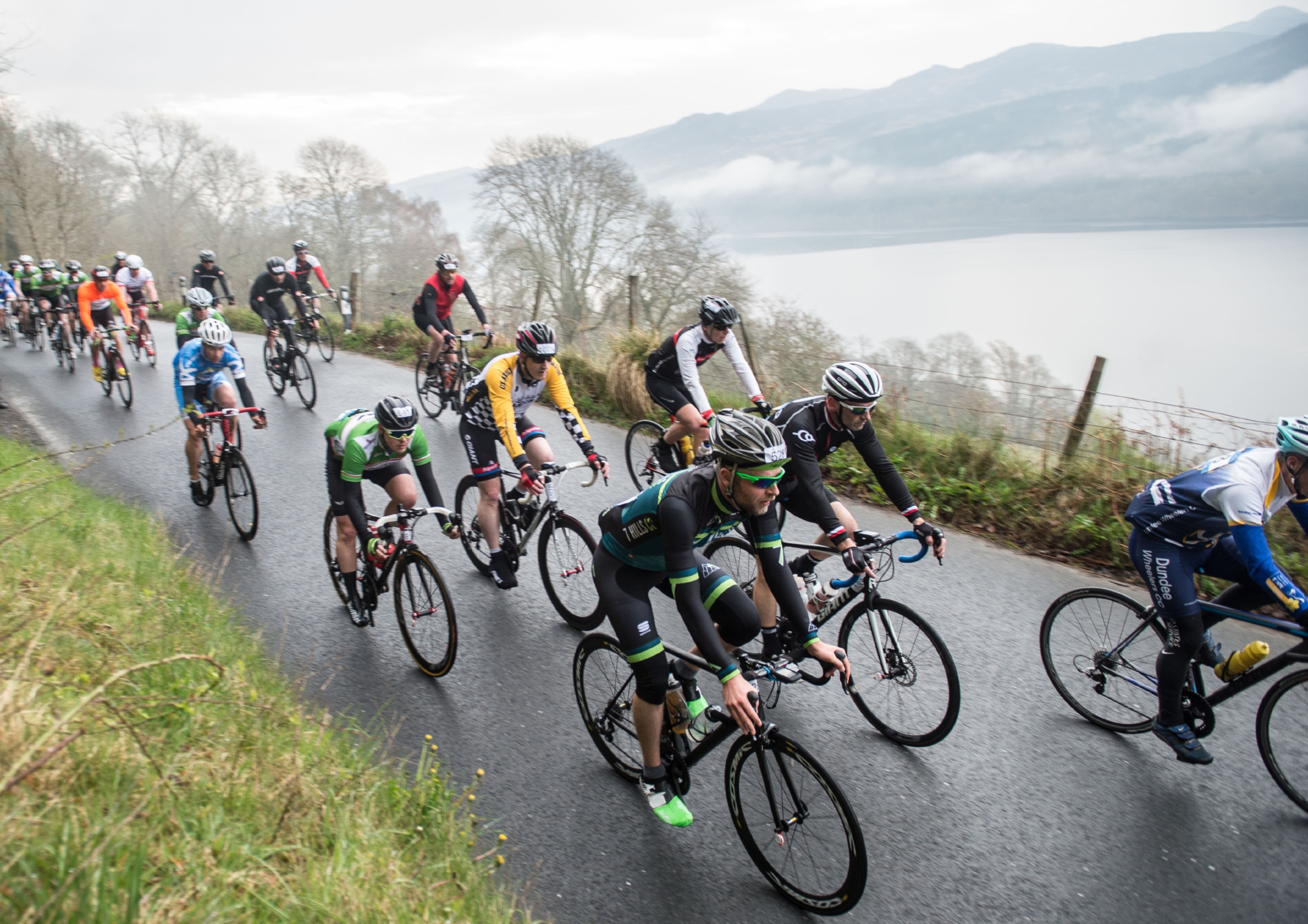 Britain's premier mass-participation cycling event returns to Perthshire in May. Gayle Ritchie finds out more about the 2017 Marie Curie Etape Caledonia
Sweat will pour, thighs will burn and teeth will clench – the Etape Caledonia is not for the faint-hearted.
Encompassing the beauty of Loch Tummel and Loch Rannoch before approaching the famous climb of Schiehallion, the gruelling 81-mile route takes in some of Perthshire's most stunning scenery.
Partnered with Marie Curie for the sixth year in a row, the event, on May 21, aims to raise £260,000 this year.
Just under 5,000 places have been snapped up already, with general entries available at £85.
Meanwhile, premium places – which include the chance to start in the first wave of cyclists – cost £149, and it's £40 for charity places where entrants pledge to raise funds for Marie Curie.
This year, the event will see the addition of brand new Etape Talks with three leading industry experts lending their knowledge to Etape participants the day before the ride.
Olympic gold medallist Chris Boardman MBE, fitness author Tracy Griffen and record breaking adventurer Dave Cornthwaite will all be speaking on May 20 at Pitlochry Festival Theatre on a range of topics, including experiences as an Olympic cyclist, how to fuel your performance and saying yes to adventure.
The ride begins and concludes in Pitlochry, featuring steep climbs, rolling hills and forest-lined roads.
There will be feed stations with water, hot drinks, snacks and energy products along the route.
Once riders have crossed the finish line, they can enjoy the vibrant atmosphere of the new look Event Village, relax with friends and family and raise a glass to their latest or first cycling achievement.
The 5,000 cyclists who take on the course's 81 miles span all ability levels but it's a tough contest for elites and beginners alike.
Megan Melville, of Marie Curie, said: "To date, Etape Caledonia participants have helped raise a fantastic amount of more than £1.5million for Marie Curie, which provides hands-on care and emotional support to people living with a terminal illness and their families across the UK.
"For some people taking part, they'll be fundraising in memory of a loved one who we were able to help when they needed us, and this is their way of saying thank you.
"Everyone taking part will be helping others who need vital care."
Last year alone, the event generated more than £176,000.
Marc Webster, Head of Mass Participation Events (EMEA), IMG, who organises Etape, said: "The whole IMG team is excited to be bringing a new and different element to the event weekend with Etape Talks.
"Not only will we be offering a stunning cycle ride but we'll be bringing more of a festival feel and a celebration of cycling for our riders to enjoy, with another activity in the pipeline to be announced soon."
Looking ahead to May, Marc added: "We're very grateful to the local community for their continued support and for allowing us to put on a successful cycling event year on year.
"We look forward to welcoming thousands of cyclists to the event, whether they're first timers to the event or seasoned pros. It's set to be a fantastic weekend – particularly if the weather is to be anything like last year!"
Limited spaces are still available – head to www.etapecaledonia.co.uk/enter or search "Etape Series" on Facebook and Twitter to book your place and to find out more information.
Why sign up for the Etape Caledonia?
It's an opportunity to raise money for Marie Curie. The charity helps people living with a terminal illness and their loved ones make the most of the time they have together.
It's a challenge that reaps instant rewards. With a total of 1,196m in elevation and steep ascents including the iconic Schiehallion and some long downhill sections – the longest 8km – there's never a dull moment.
You'll be treated to spectacular scenery such as Loch Tummel and Loch Rannoch plus panoramic views across the valley from the top of Schiehallion.
You can make a weekend of it. Every year, Pitlochry comes alive with cyclists while passionate local people share their support in town and along the route.
The thrill of the ride. The atmosphere is electric. Without a single car in sight, cyclists can enjoy the freedom of the open road.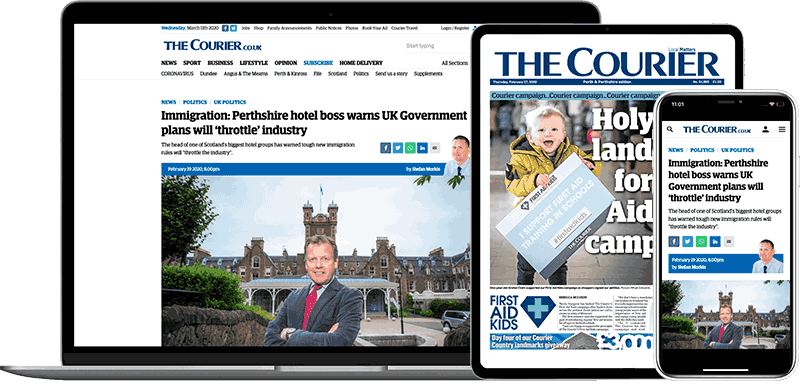 Help support quality local journalism … become a digital subscriber to The Courier
For as little as £5.99 a month you can access all of our content, including Premium articles.
Subscribe