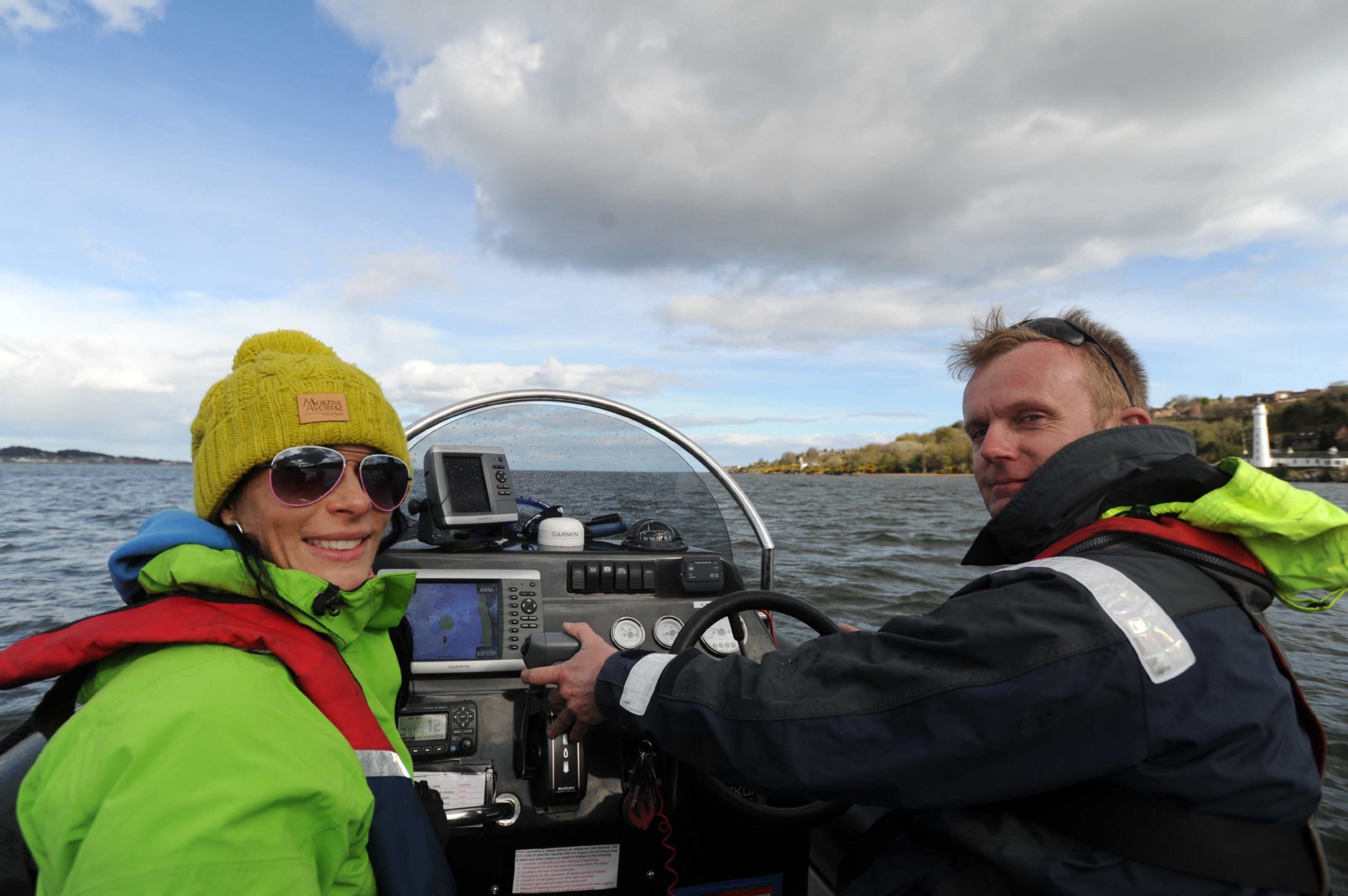 This week, Gayle explores Dundee from a new perspective – on a newly launched River Tay boat trip.
As the hulking ship-like structure of the V&A rises up to meet us, a huge smile forms on Ian Ashton's lips.
"Everything looks better from the water," he beams, and I have to agree.
I'm on one of a newly launched series of boat trips on the River Tay led by Ian, taking in Broughty Ferry and Dundee waterfronts and a section of the Fife coastline.
It's a chance to see and learn a great deal about the area's maritime history and a rare opportunity to get up close to the V&A.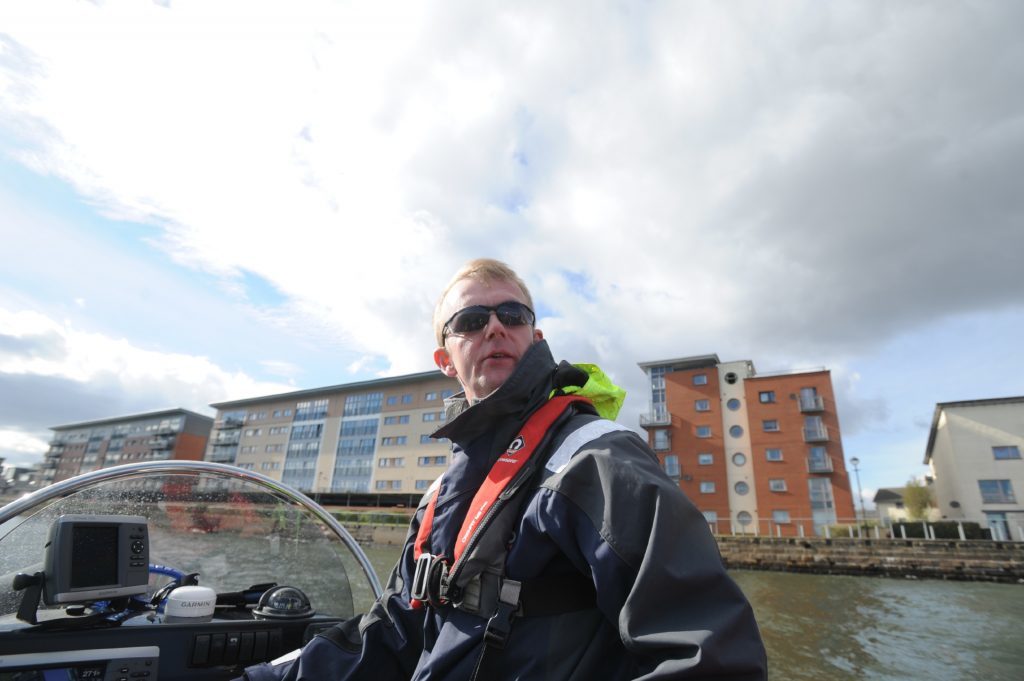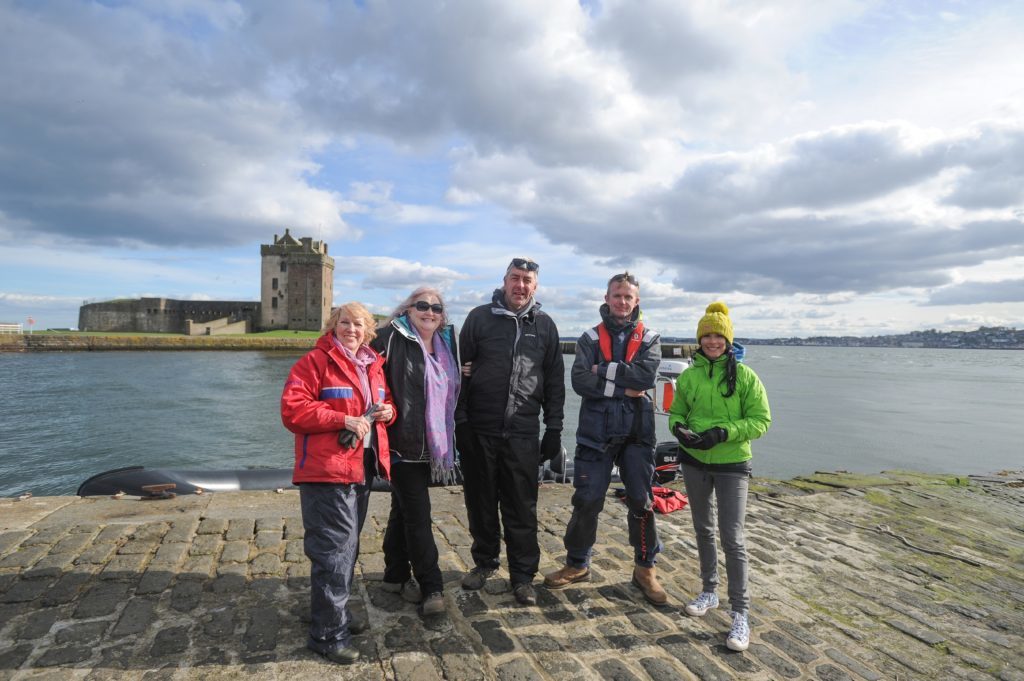 If you're lucky, you might even see some dolphins.
Powerboat instructor Ian, 42, launched the trips this month after "test" runs with friends and family proved a roaring success.
On board today are a couple from Arbroath and a lady from East Lothian, and a group of French people are booked in after us.
As we leave the Ferry pier, a strong wind whips up and Ian warns we might get a tad wet.
Not to worry as everyone is geared up to the max in waterproofs.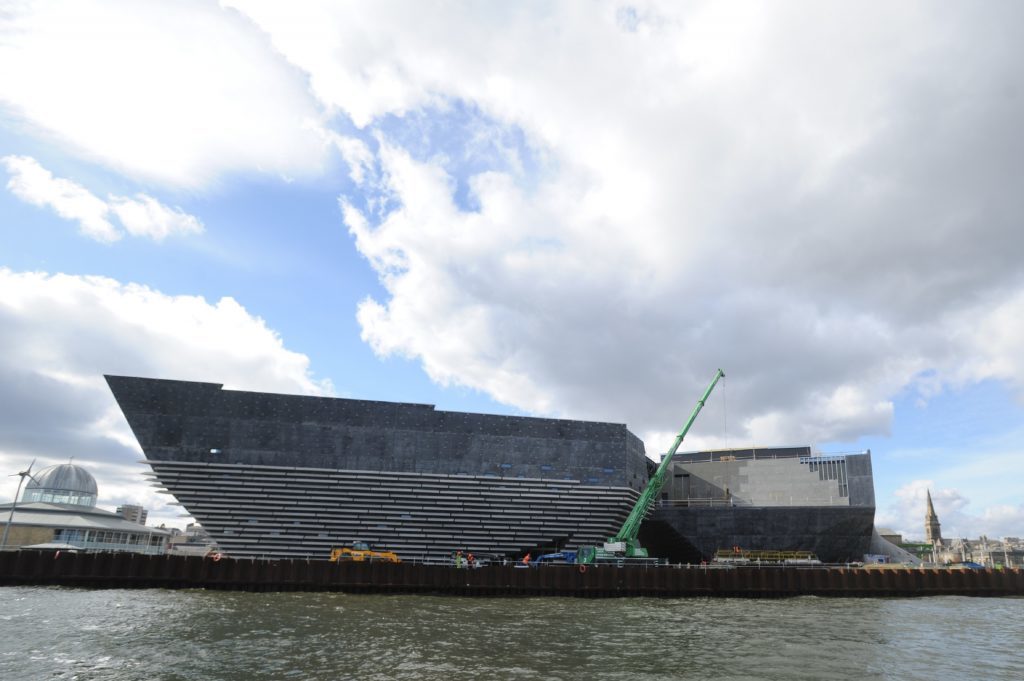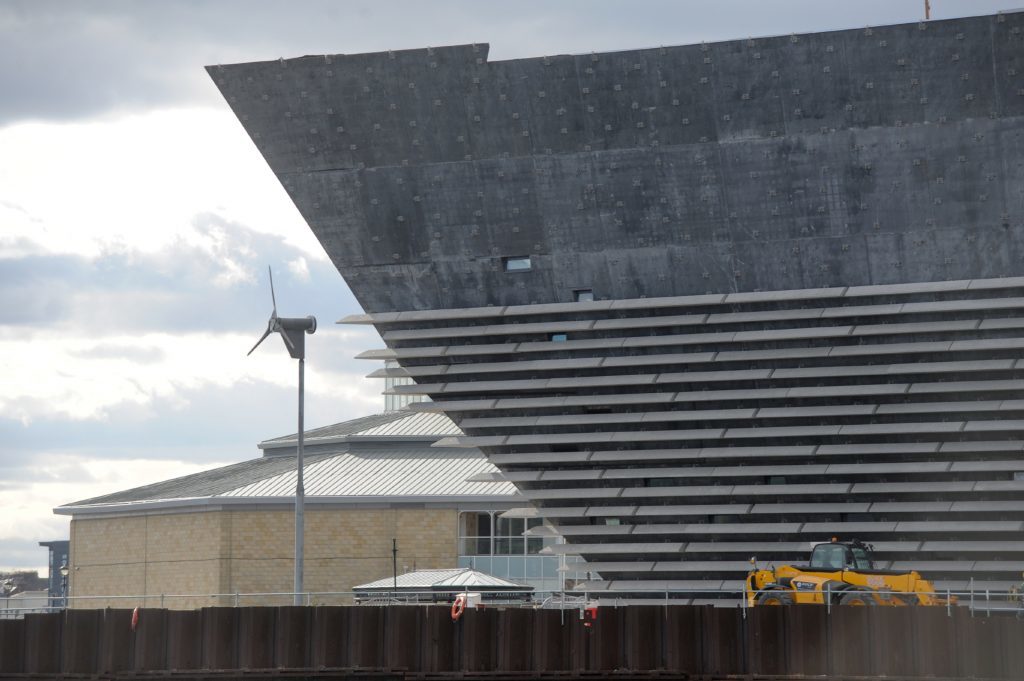 Passing the Ferry's imposing castle, the RNLI station and Royal Tay Yacht Club, it's not long before we reach Dundee harbour with its oil rigs and ships.
We pause here awhile, as Ian, an offshore worker, talks us through the history of the drilling platforms and points out features such as the helipad and derrick (which houses the drill used to tap new wells).
"There were a couple of Dutch and Belgian battleships docked here on a NATO exercise yesterday – shame you missed them," he says.
As we progress along the waterfront, a nasty niff emanates from the shipyards, which Ian reveals is probably fish meal. Nice.
We then pass City Quay and its tidal gates, the site of the Discovery ship's construction, and couthy, cobbled Chandlers Lane.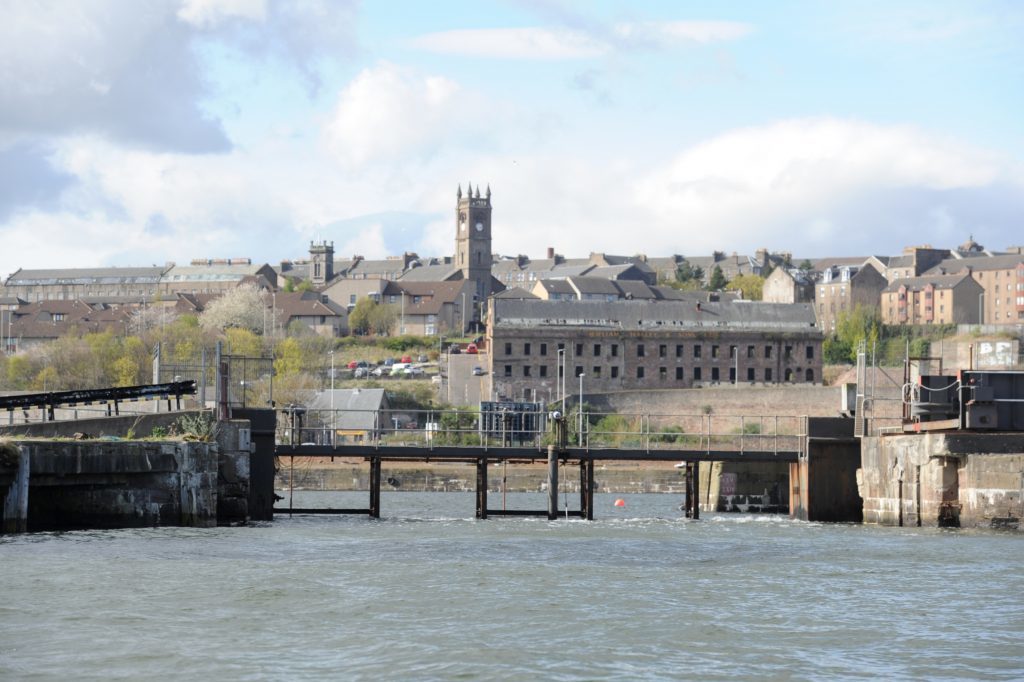 There's also the site of a Second World War submarine refuelling site and, for me, the highlight – puttering along in front of the V&A.
"The best side of the V&A is unquestionably on the water," proclaims Ian.
"You can see, on a daily basis, progress being made. Right now, the cladding is being installed. The gap between each piece is too short for seagulls to nest."
Some say it resembles a big ship and from this angle, it certainly is a remarkable piece of design, with Kengo Kuma's bold architectural vision inspired by the natural forms of Scotland's cliffs.
Heading under the rail bridge, Ian points out a section of twisted metal – a poignant reminder of the disaster of 1879.
As we speed under the road bridge, the sea sprays into our faces, which is exhilarating to say the least.
Other fascinating sights include the Larick Beacon, just off Tayport, known locally as The Pile.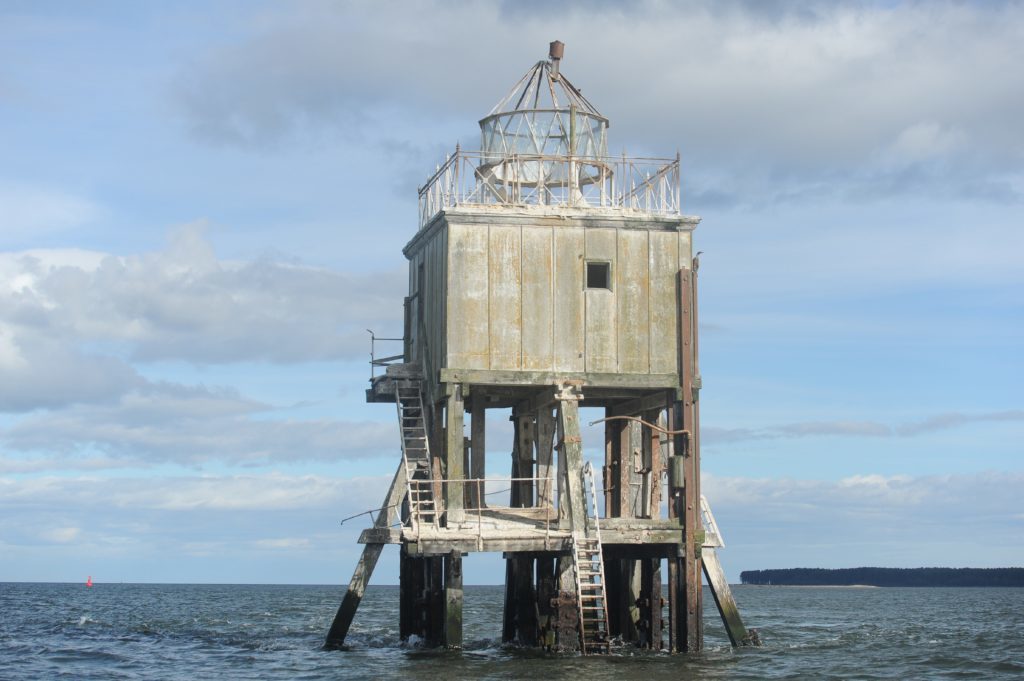 Built in 1845, this wooden lantern structure is one of only a few surviving pile lighthouses in the UK, although it's not been used since the 60s.
Other trips head out towards Tentsmuir Forest, where passengers can spy curious seals and bottlenose dolphins.
Back on dry land, dad-of-two Ian tells me he plans to run trips via his company Pirate Boats Ltd through spring and summer.
"The Tay is a massively underutilised resource; there's a lot to see and a lot of history out there," he says.
"I love taking people out on the water and everybody gets something from it. But the biggest surprise is that although I'd researched sights along the river, on almost every trip, people have been chipping in with their own memories and stories about the Tay."
For folk considering taking a trip – even those who think they know Dundee inside out – Ian promises they'll see a big chunk of the city they didn't realise they'd missed, and I can certainly vouch for that.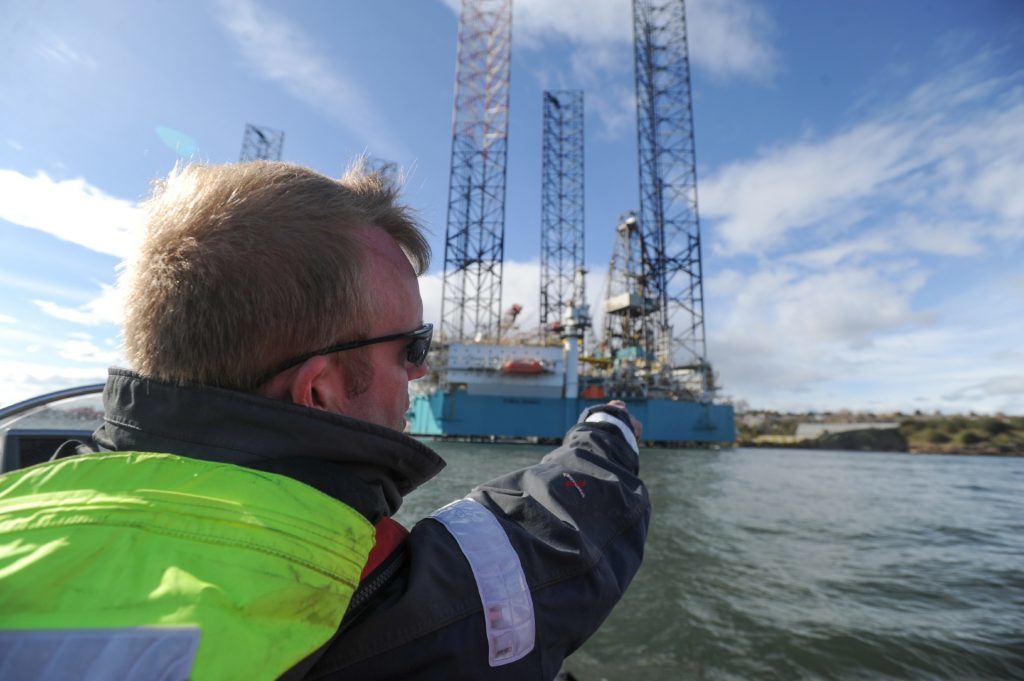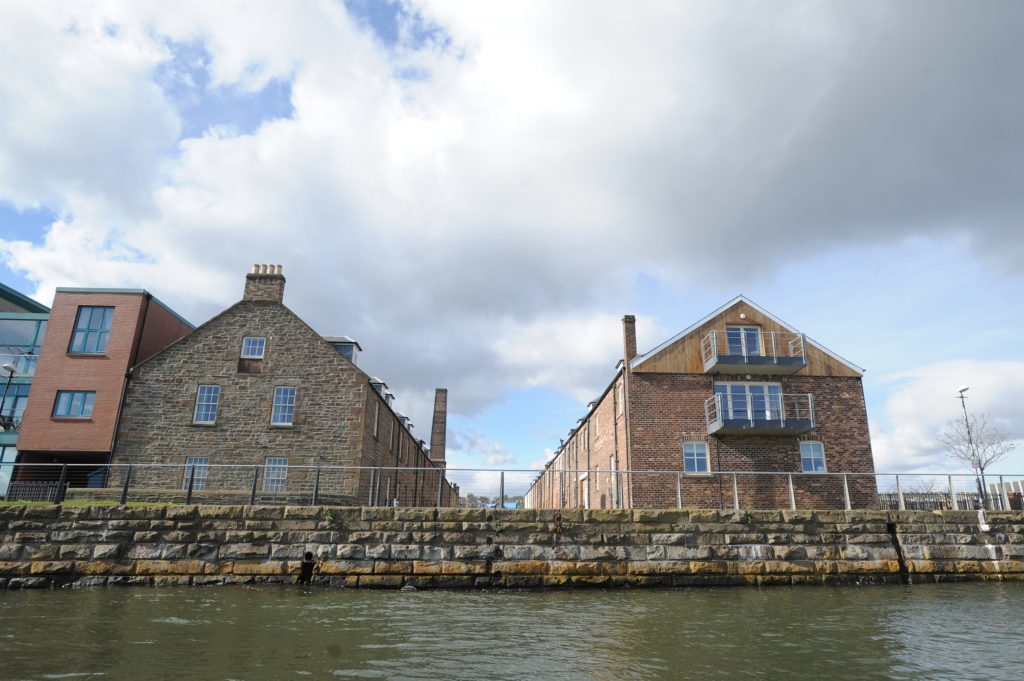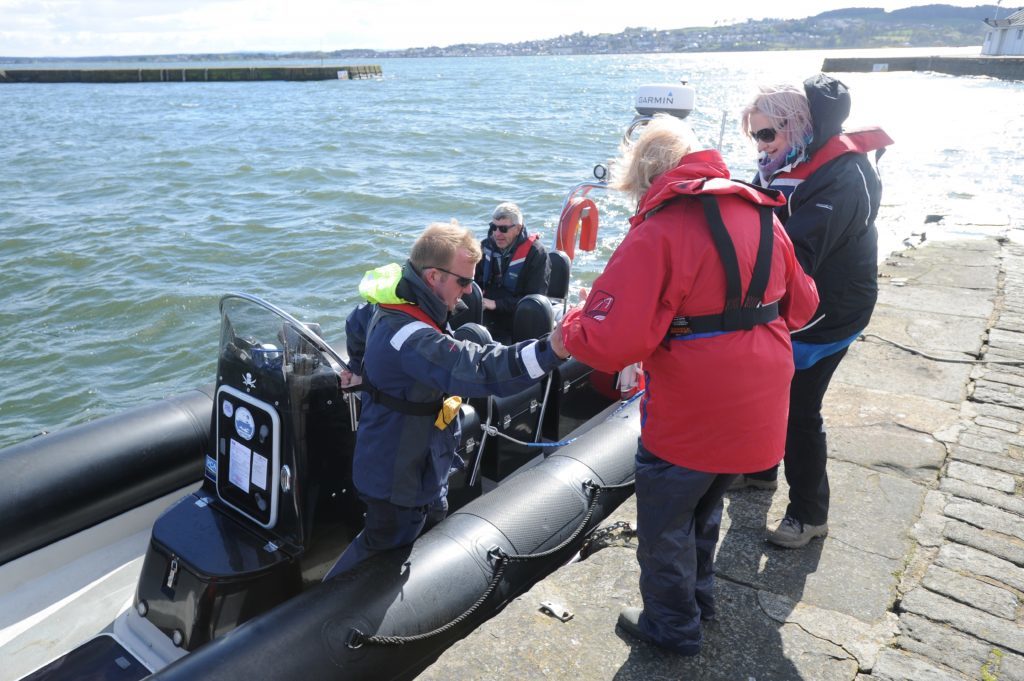 info
To find out more or to book a Tay Estuary boat trip, contact the Facebook page of Pirate Boats Ltd or www.pirateboatsltd.com
All trips leave from the castle pier at Broughty Ferry.
Ian's boat, Skua, is a rigid inflatable boat which seats eight or 10 people including children.
He's running trips every day between April 24 and 30.
Ian is running a competition to win a dolphin-spotting trip on the Tay for four people. See the Facebook page for more details.