Paintballing is not for the fainthearted, as Gayle Ritchie discovers when she spends a morning being shot at…
My heart is racing wildly as I run through a forest near Edzell while paintballs whizz round my ears.
One whips past my hand, catching my pinky finger.
The sting is quite a shock, but, as a paintball veteran once told me, the first hit is the worst and you soon get used to it.
As another flurry of coloured balls catch my bum, boob and head, I have to wonder if that person was winding me up.
It's not agonising but it's not a particularly pleasant sensation either!
Along with 60 teenagers from Madras College in St Andrews, I'm spending the morning at Bedlam Paintball.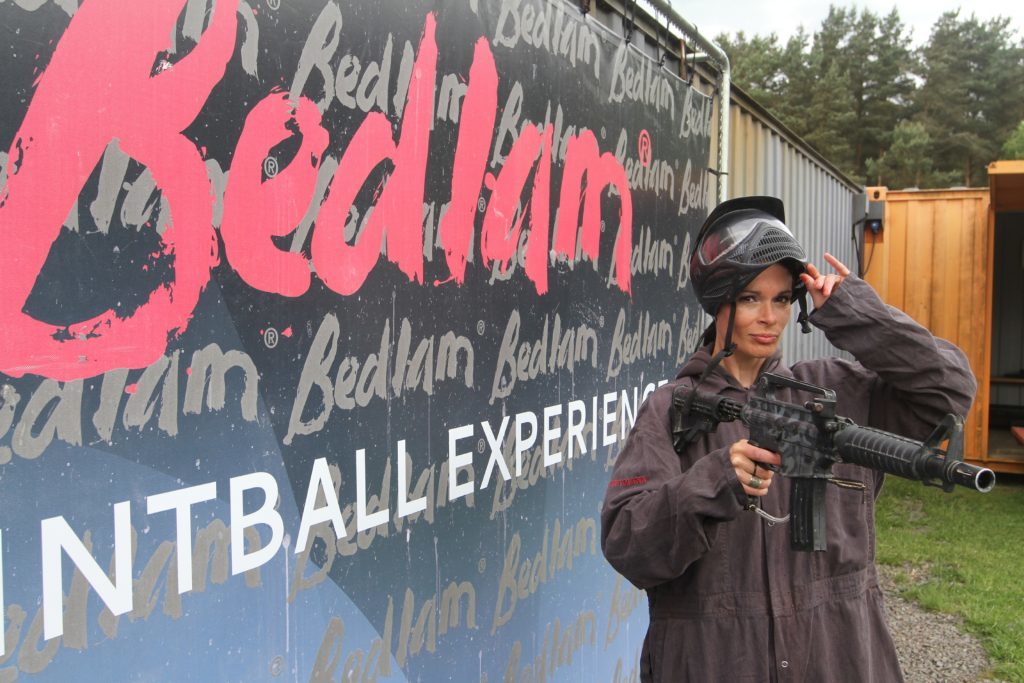 Billed as "the ultimate adrenalin rush" on the company website, it's a phrase which pretty much nails it.
Before the games get started, and while I'm struggling into an unflattering grey boiler suit, I catch up with site manager John Horsburgh.
"You'll probably get bruises," he warns, without a hint of a smile.
I'm even more horrified when some of the staff (mostly youngish guys) proudly reveal they've got scars – kind of glory trophies won as part of a paintballing initiation ceremony.
"I shot myself at close range deliberately," grins one bearded lad. "I couldn't stop picking the wound, so it scarred up." Nice.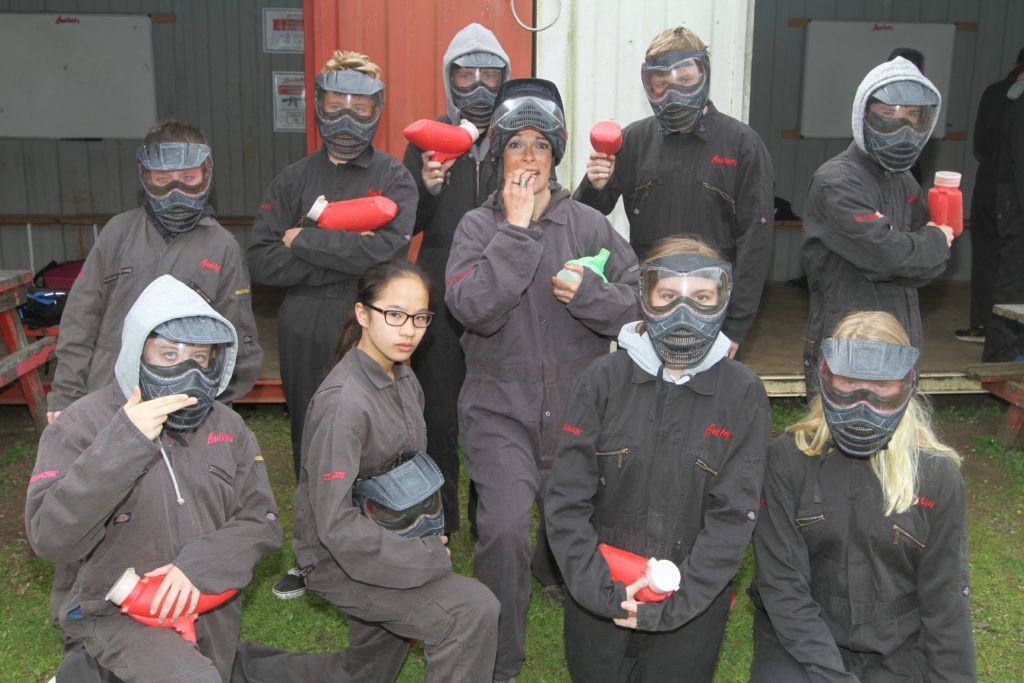 With everyone gathered round in a circle, the rules of paintballing are quickly explained, leaving a few of us scratching our heads.
But all becomes apparent when we reach the "battleground" in the woods, armed with our markers (they don't like to call them guns these days).
Without getting too technical, the markers are attached to compressed air tanks and plastic "hoppers" full of paintballs which are pellets filled with paint.
The aim? To shoot people.
We're all wearing masks with protective goggles and it's hugely important to keep these on.
After all, who could forget that classic episode from Geordie kids' TV show Byker Grove where PJ was blinded by paintballs?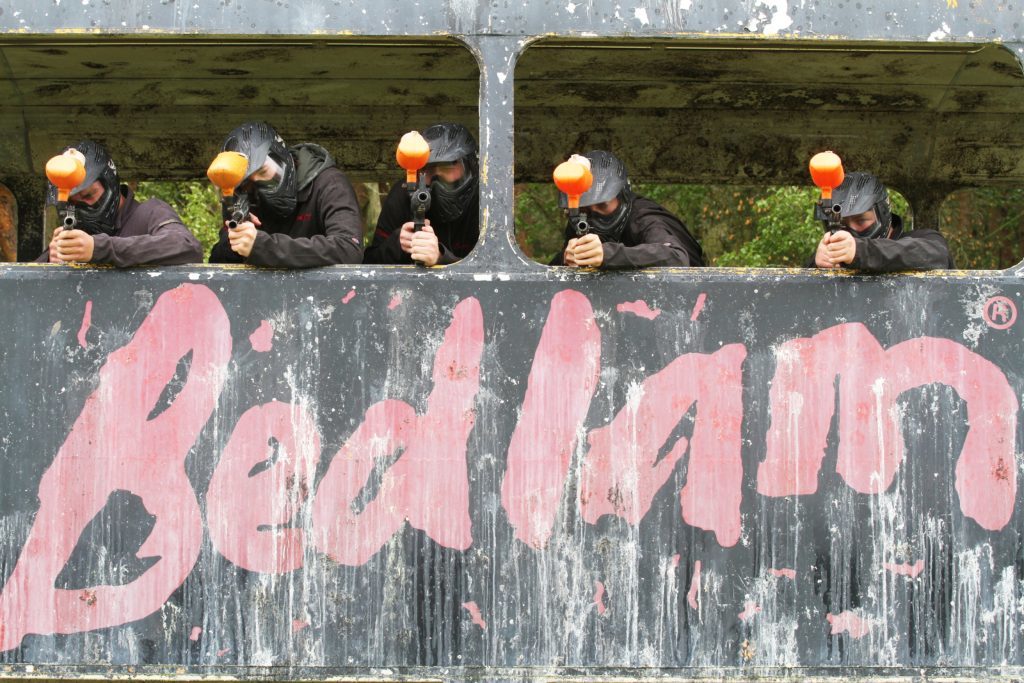 In what John calls the "dropzone", we split up into two teams, one defending and the other (my team) attacking.
The mission is to collect a plastic container – the treasure – in the middle of the woodland and bring it back.
If you get hit by a paintball, you run back to the "dead" zone, and hide behind a protective net.
It depends on the game how many hits you can take before you're eliminated but I get the feeling some of us are quite glad to take refuge away from the warzone.
As a paintballing virgin, it's quite intimidating but you really need to throw yourself into the game to get the full experience.
No point in hiding behind a tree, tempting as it may be!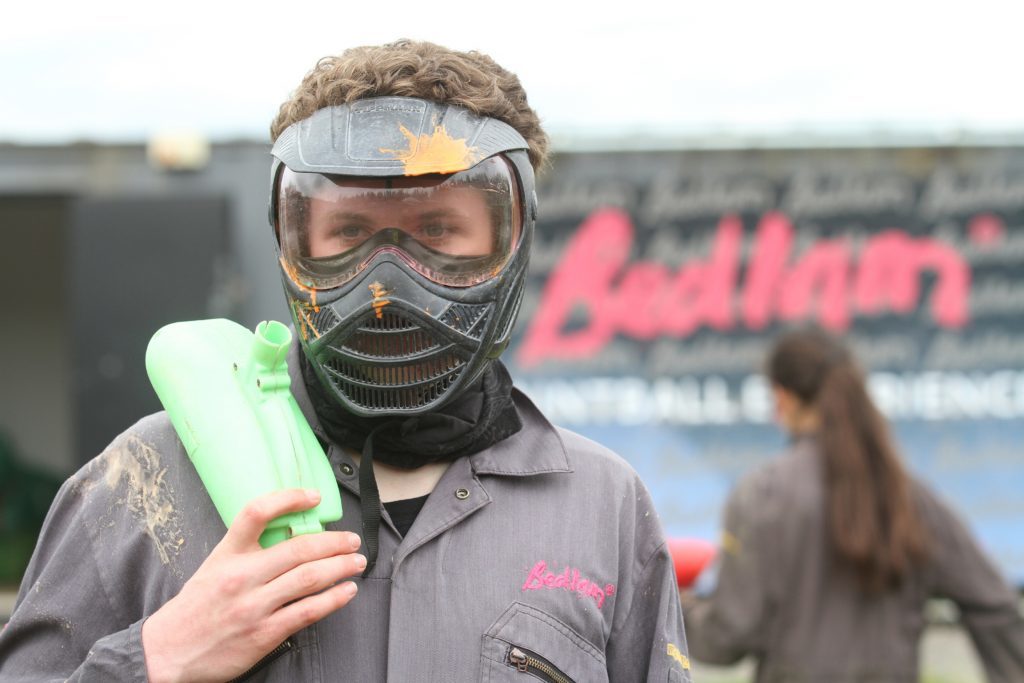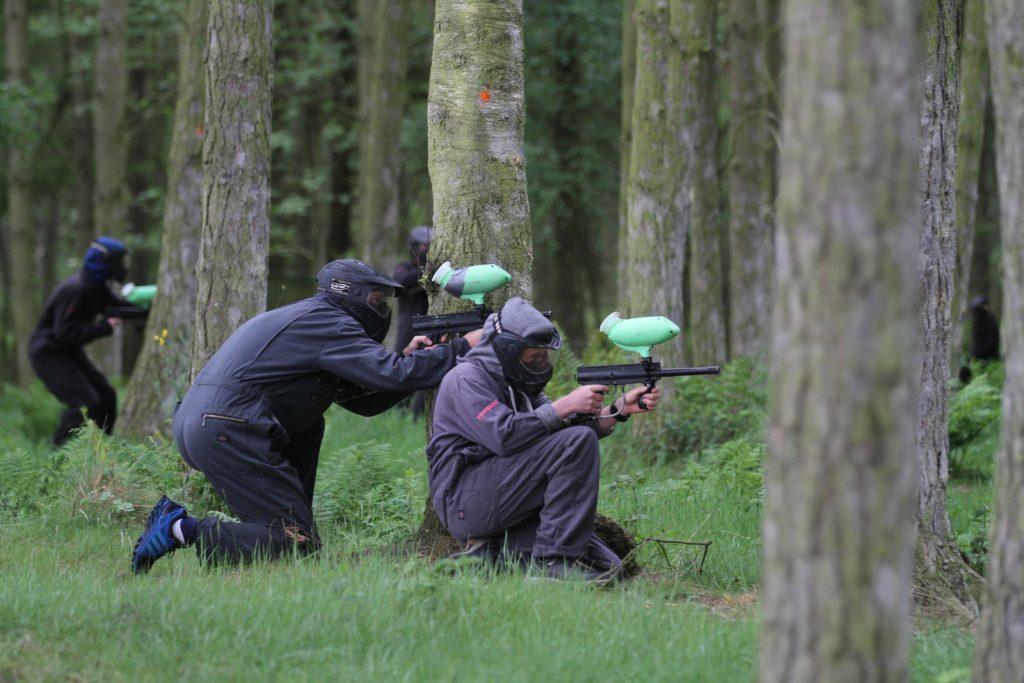 I'm in defence in the next game, and along with my teenage team mates, I hole up in a mock fortress and take aim at the enemy.
It's great fun, although I'm struck a couple of times on the shoulder.
Another game takes place in the grounds of an abandoned churchyard, while others revolve around a fortified tower and burned-out buses.
Dashing around the woods in an ill-fitting protective suit, it gets sweaty very quickly, so I'm glad of a break during which I check over my "injuries".
Contrary to John's forboding prediction, I don't have any bruises. He reckons that's because I've not been hit at close range, which is fine with me.
Back on the field, some of the enemy are chucking smoke bombs and paint grenades while others have upgraded their markers to heavier duty weapons.
Time to exit, stage left!
I leave with the noise of shooting ringing in my ears and a splat of orange paint running down my neck.
For a fun day out of team-building and excitement, and a fair bit of exercise, I can thoroughly recommend paintballing!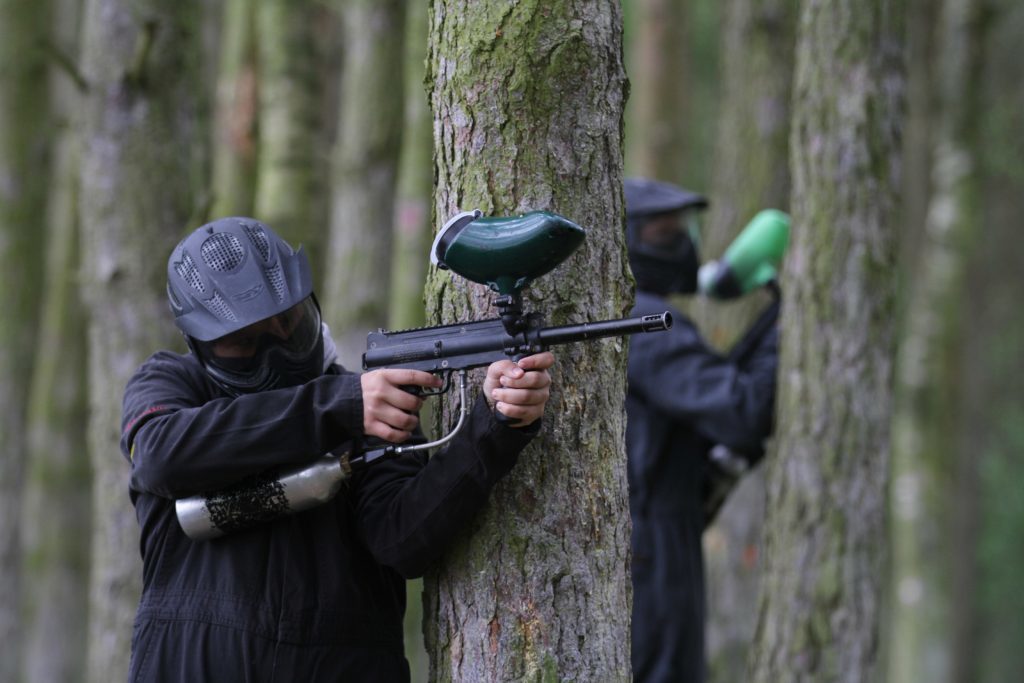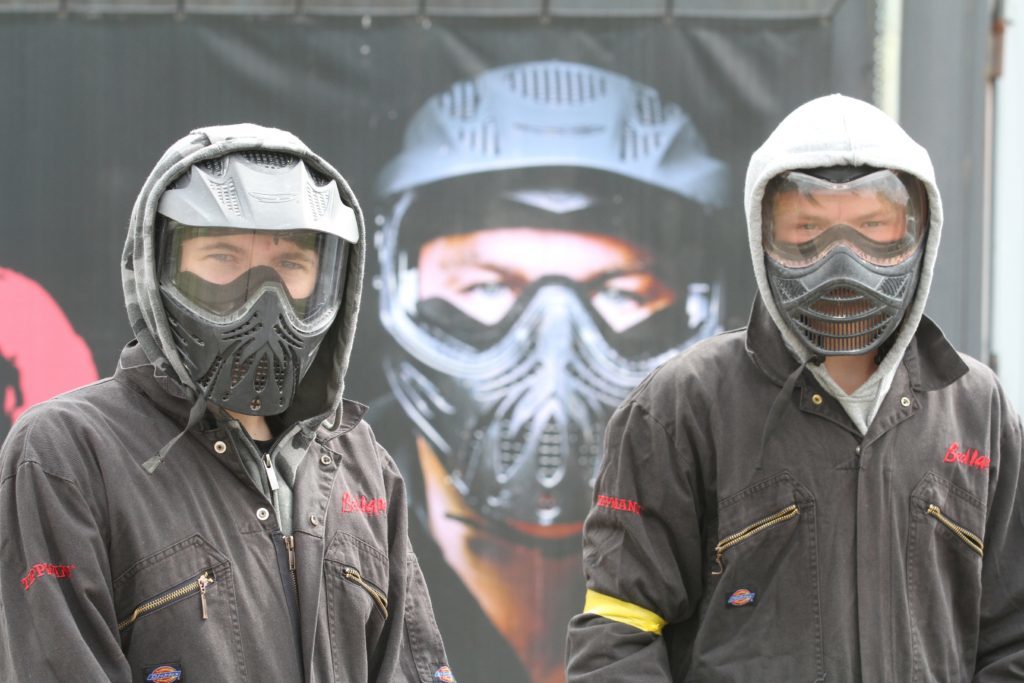 info
To play paintball, you need to be at least 12 years old.
The Edzell site incorporates woodland, mock fortresses and a ruined churchyard into game zones.
As well as paintball, Bedlam offers lasertag and splatmaster, described as "low-velocity paintball" for kids aged eight and over.
For more information, see www.bedlampaintball.co.uk