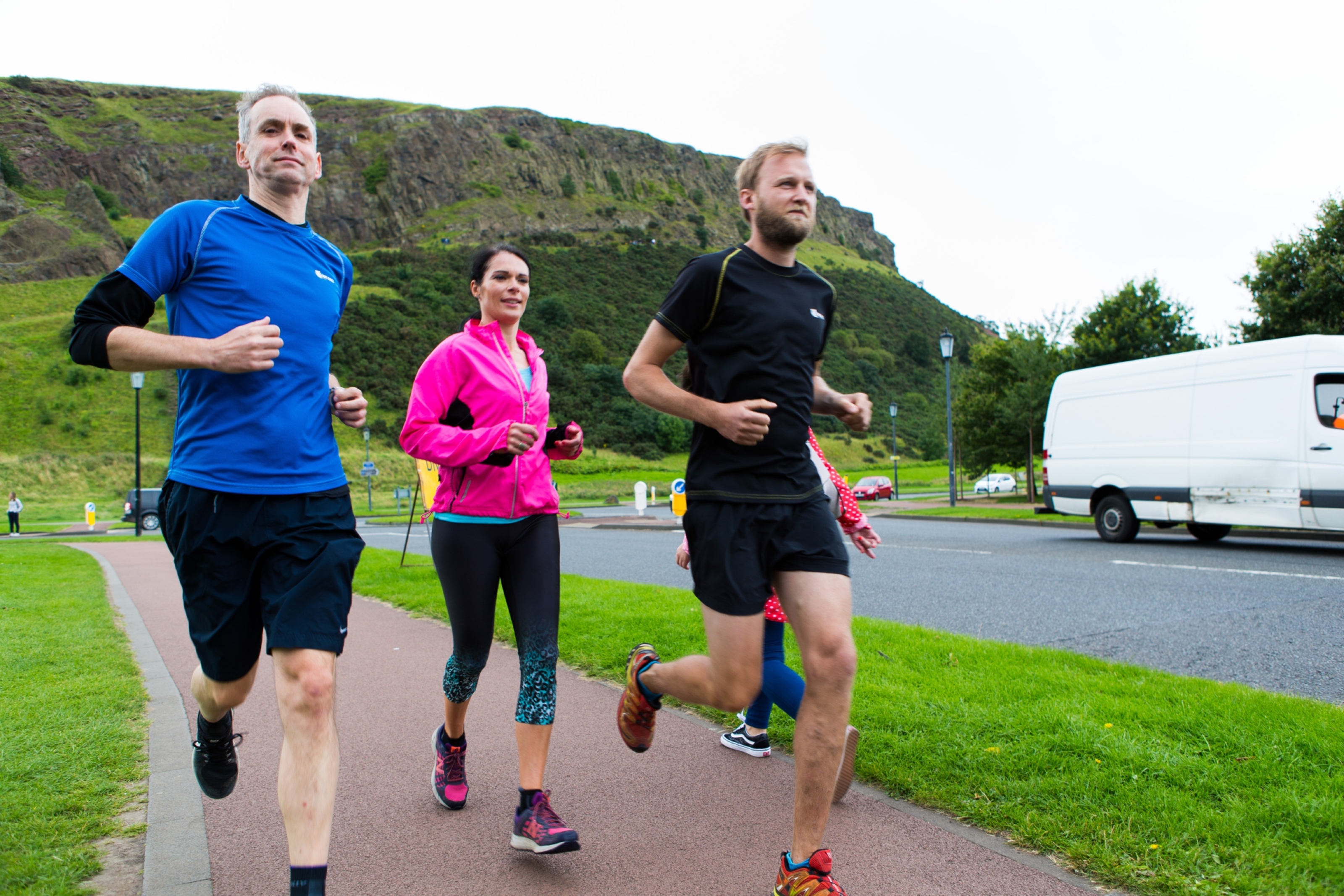 Fancy doing an ultra marathon? I wasn't so sure but found that a 'hauntingly beautiful and rugged' new event in Edinburgh may just persuade me…
Despite the fact I force myself to endure fairly regular runs, I struggle to actually call myself a "runner".
Maybe it's because I associate the word with lithe and lissom, lycra-clad fitness fanatics, who tackle marathons; those who've won their running stripes.
I, on the other hand, simply jog through fields, along farm tracks and country roads.
Mileage wise, I've never got past the seven-mile mark, and – until now – I didn't intend to.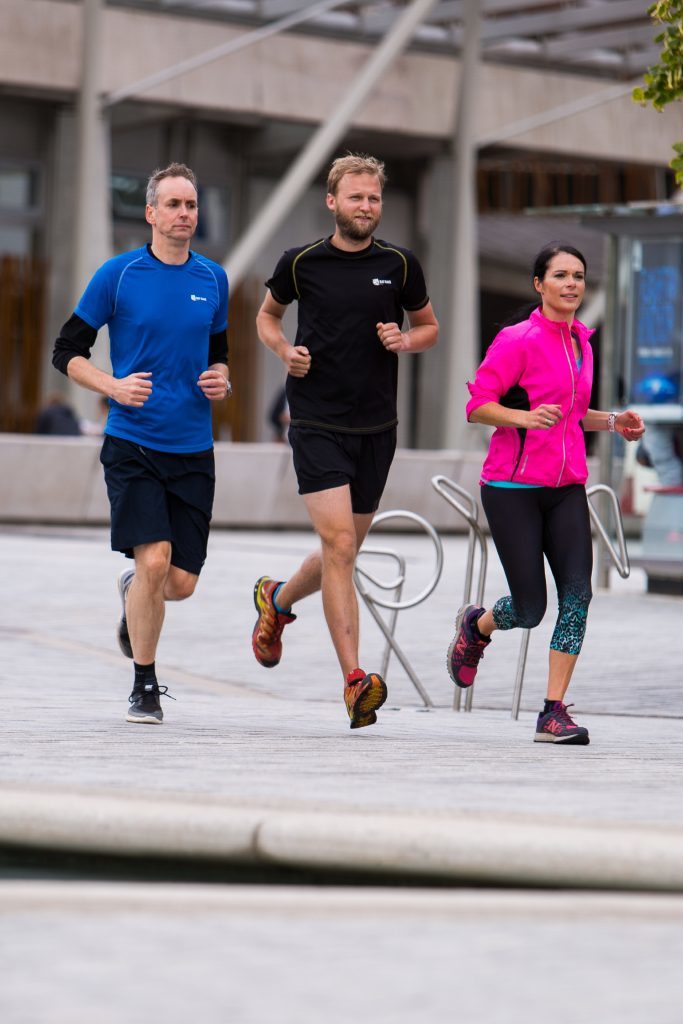 Meeting up with Stewart Caithness, race director and course planner of the new Ultra Tour of Edinburgh, he's full of inspiration.
"Even though it's only two months away, the Ultra – a 55km run through the city in October – should be doable, even if you've only ever done a 10K," he says.
While Stewart anticipates "whippets" might take around four hours, "tortoises" (like me) might take up to seven hours, but organisers are allowing a ten-hour window to complete the run.
"The thing to remember is that it's not a race – it's a challenge," he says.
"The route takes in a mix of terrain, including tarmac, trails, alleyways, cycle paths, cobbles and some big hills.
"It showcases the rich urban heritage of the city centre together with the stunning countryside of the outlying area."
Joined by fellow runner Paddy Cuthbert, we go for a jog around some of the route to give me a flavour of what to expect – if, that is, I sign up.
The event starts with a Braveheart-style charge down the Royal Mile, so we try a bit of that, although it's hoaching with festival revellers.
The route then takes us down past the Scottish Parliament, Holyrood Palace, into Holyrood Park… and heads up the steep side of Salisbury Crags, in the shadow of Arthur's Seat.
"Are you joking?" I exclaim, as Paddy and Stewart speed on ahead. Are these folk totally crazy?
Other high points on the route include Blackford Hill and three summits in the Pentlands, but it also takes in flat coastal terrain at Newhaven and Leith.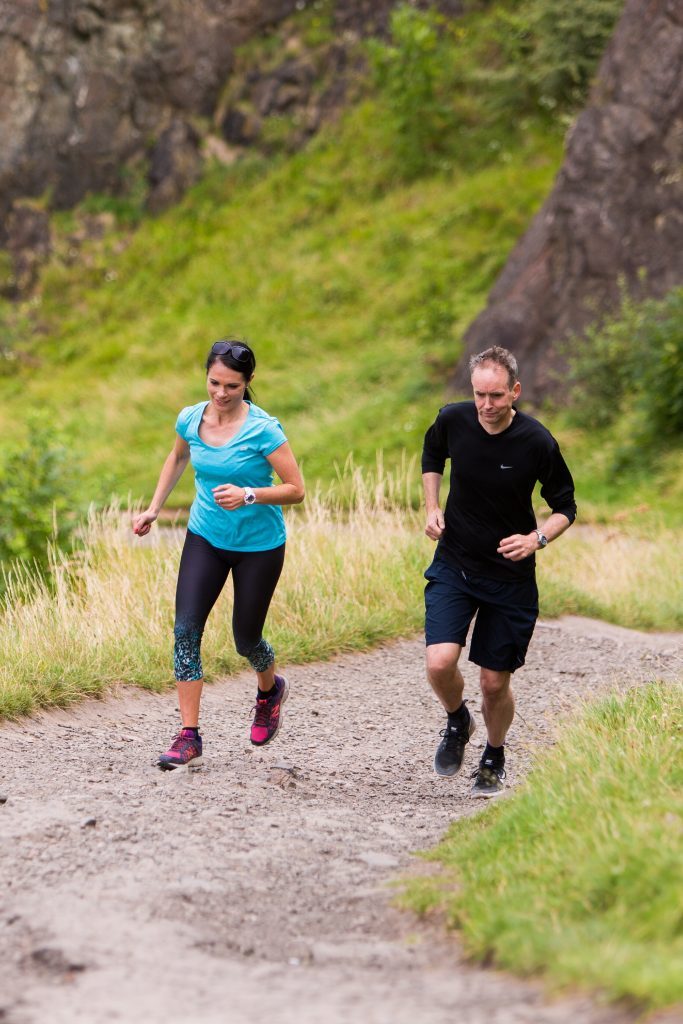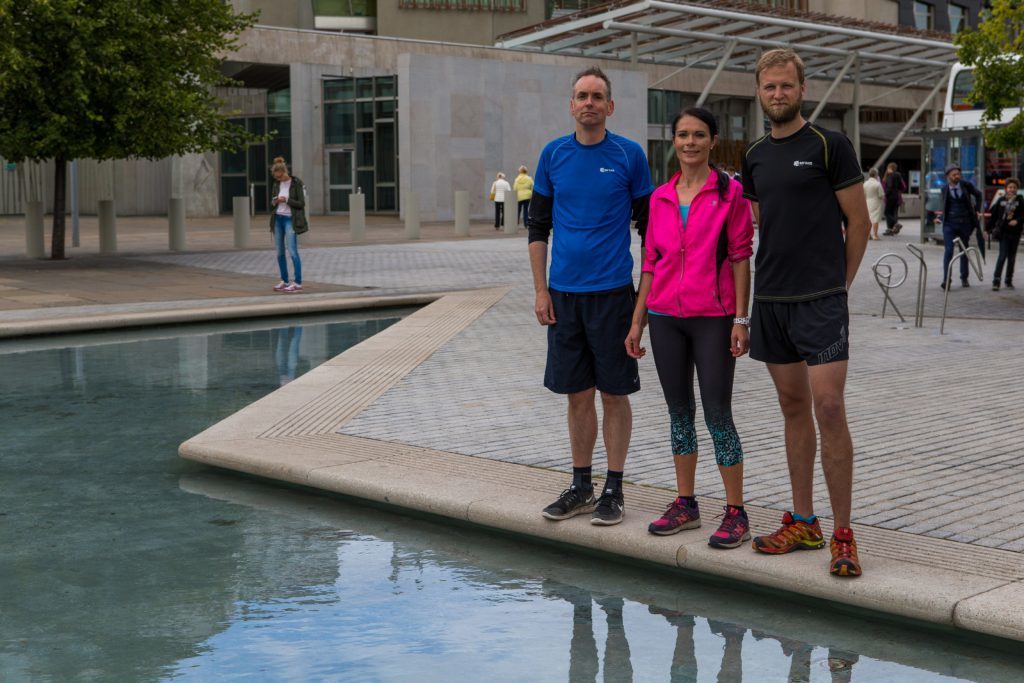 "The run includes more than 3,000ft of ascent and descent so you've got to be prepared for hills," says Stewart, who barely breaks sweat as we continue the tough hilly section.
"It's vital to find the right pair of trainers and train on mixed terrain."
Running through the city, we reach Leith via a network of tranquil riverside paths, cobbled streets, tree-lined cycle ways, parklands, canal towpaths and off-road trails.
"People are surprised by how easy it is to escape the city's main roads, via secret routes," says Stewart.
"The run has everything – castles, hills, a palace, a parliament, an observatory, a zoo, museums and galleries, and a harbour.
"It's a real mix of everything, a variety of cityscapes, from the real industrial part of the city in Leith to the beauty of the city centre and into the countryside."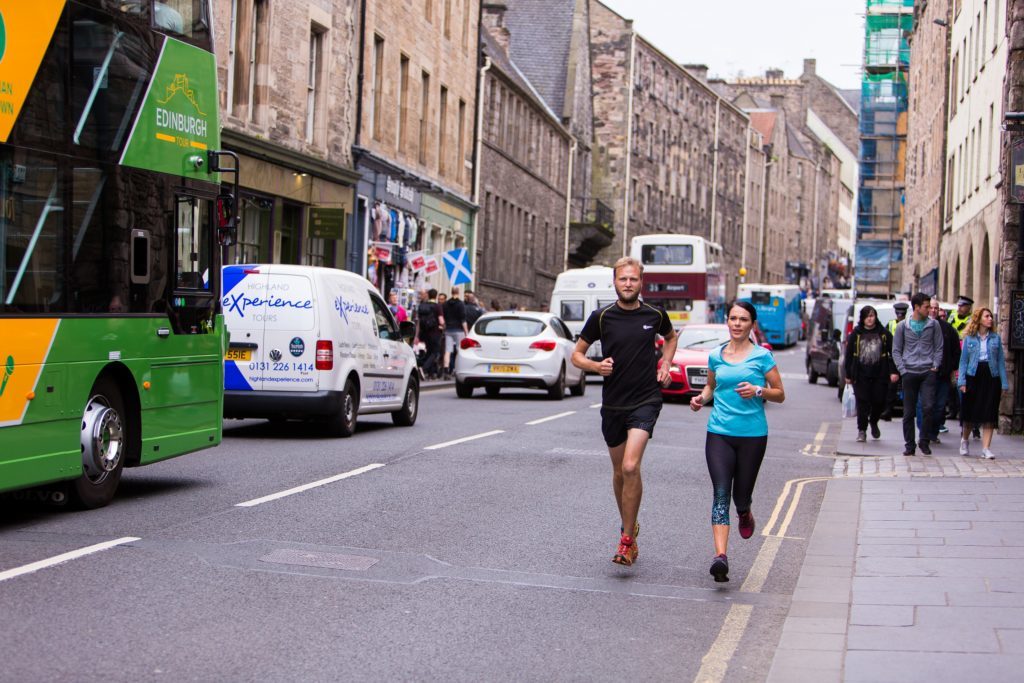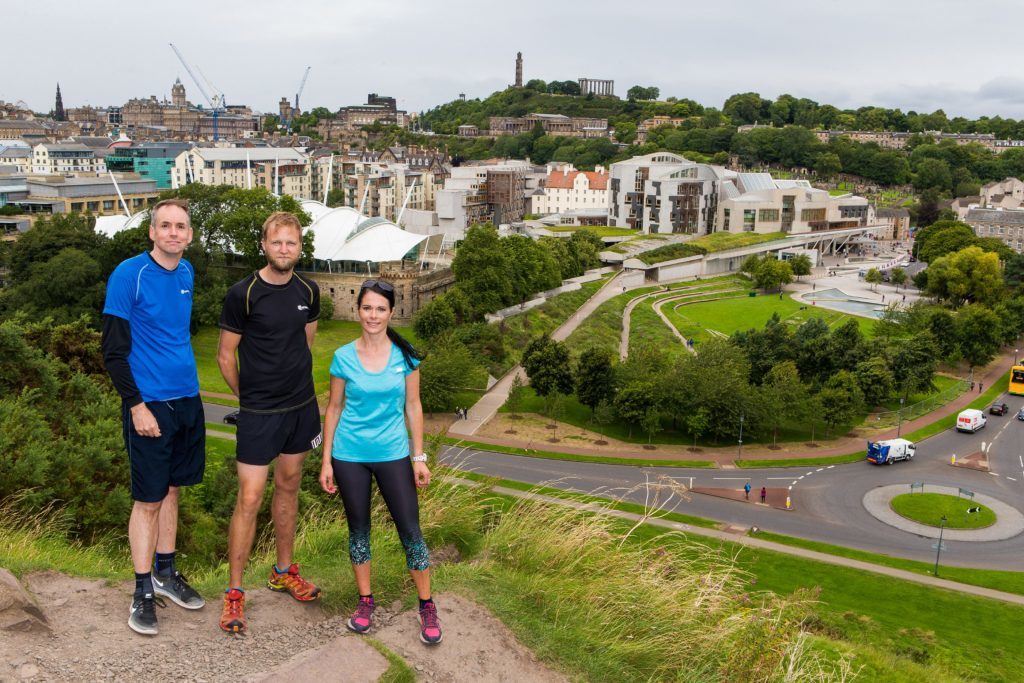 If 55km seems a long way, fear not – there are three pit-stop food stations and you finish up with a hero's welcome at Murrayfield Stadium with hot meals, showers and a bar.
"It's quite a daunting distance but it's an amazing route," says Stewart.
"And where better to try an ultra than somewhere so hauntingly beautiful, rugged and famous in equal measure?"
For anyone thinking about signing up, Stewart maintains it's an "achievable step up" from marathon into ultra-running territory.
"It's ideal for those who've maybe done 10ks and multisport events and have graduated to half marathons," he says.
Aside from sheer laziness, what stops me running longer distances is a dodgy shoulder that gets more painful as I power myself along.
Stewart's advice is to try doing some weights and work on my core and upper body. If that helps then I may – I repeat, just may – sign up for the Edinburgh Ultra.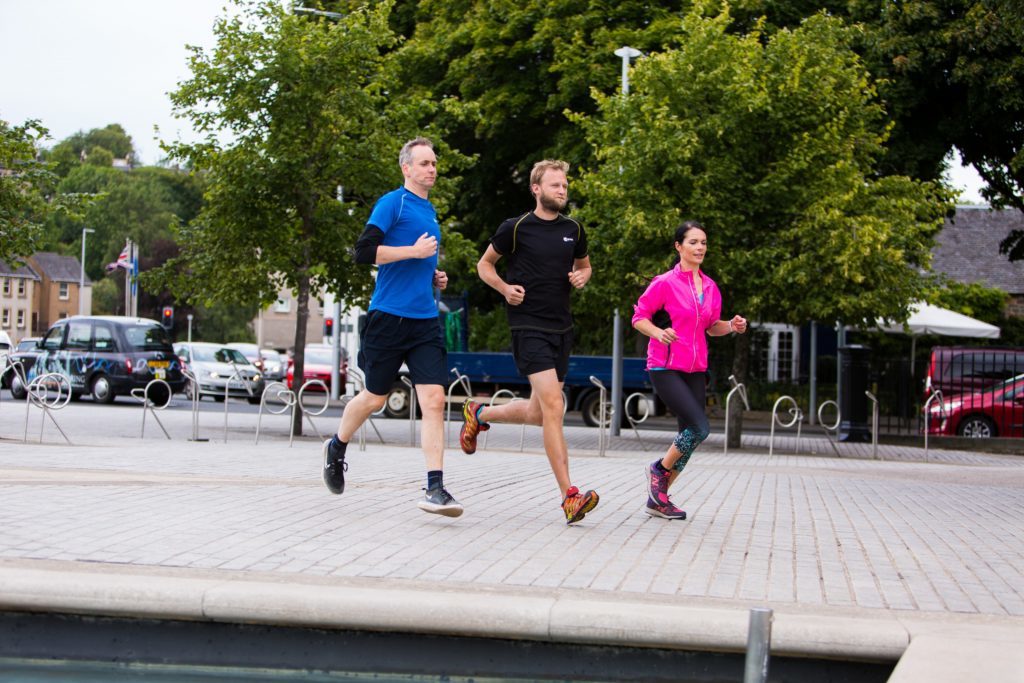 info
The Ultra Tour of Edinburgh, a unique city-based endurance event, is on October 22 and is the brainchild of Rat Race Adventure Sports.
It's hoped around 500 people will take part.
Runners set off at 7.30am from St Giles Cathedral with a Braveheart-style charge down the capital's famous Royal Mile.
Rat Race aims to raise £1 million for the charity Children with Cancer UK over three years and is already more than half way to their target.
Sign up at ratrace.com/ute/