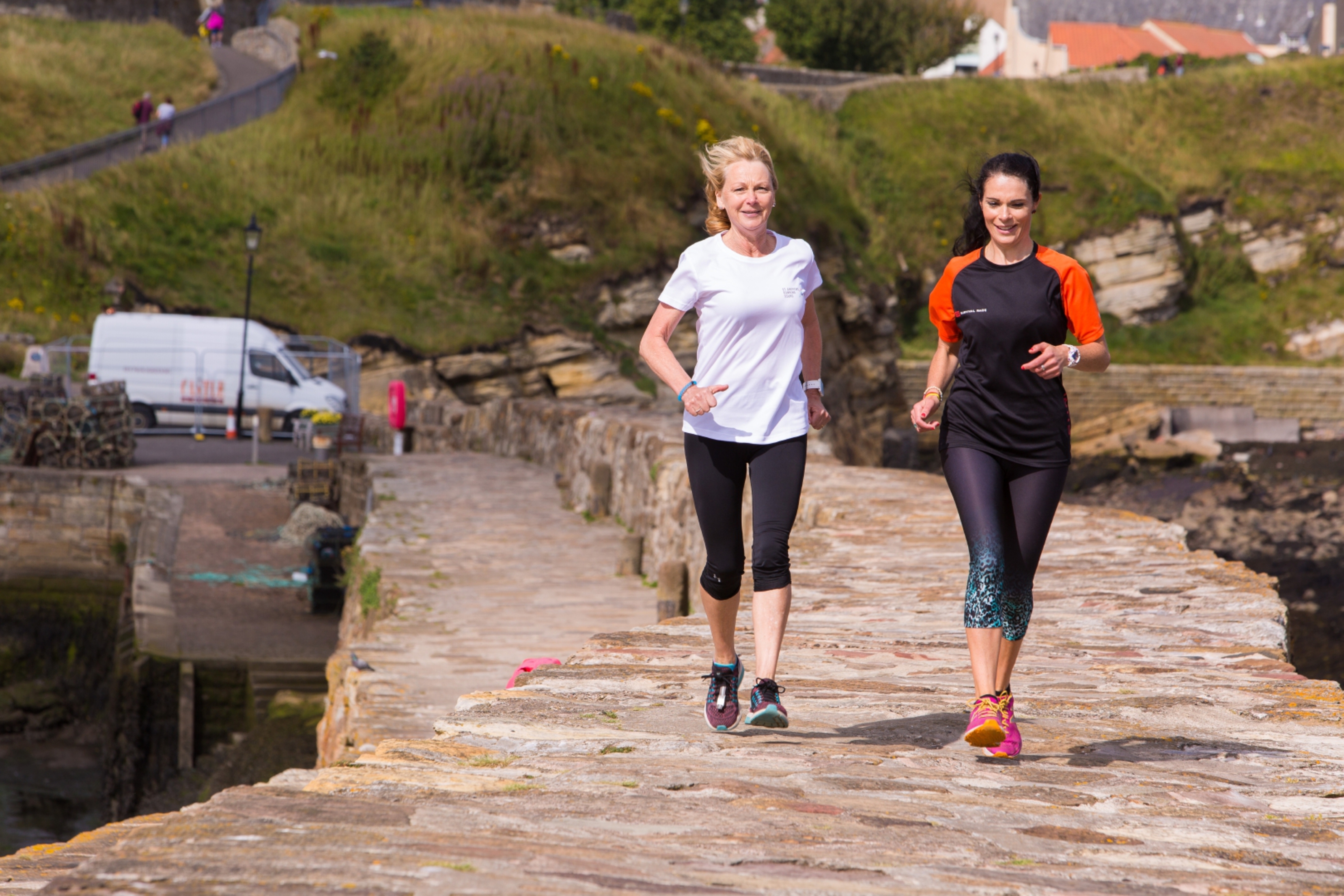 Impressive medieval ruins, idyllic white sands, a world famous golf course, and Scotland's oldest university are just some of the highlights on a newly launched running tour of St Andrews. Gayle Ritchie pulls on her lycra and checks it out…
It's impossible not to jog along West Sands in St Andrews without picturing the iconic beach sequence in Chariots of Fire.
I'm hearing the theme tune, too, as I keep pace with Val Anderson.
Val is founder of St Andrews Running Tours, a new company which offers 5km fun runs around the town's iconic sights.
They're a great way of getting to know the town – even if you think you already do – as Val is sure to surprise you with her encyclopedic knowledge.
Meeting up outside Taste Cafe on North Street – "this reportedly has the best coffee in St Andrews", says Val – we jog along to the university and into St Salvator's Quad.
It's heaving with tourists but we dash through them while Val tells me a little about the history of the buildings.
Outside St Salvator's Chapel, she points to a slab on the ground.
"This is the site where the martyr Patrick Hamilton was said to have been burned at the stake," she explains.
"It's bad luck to walk on the letters and it's said that students who do so will fail their degree.
"But not to worry – they can remove the 'curse' by bathing in the sea at dawn on May 1."
Luckily, I've not stood on the slab and my days of being a student are long gone, so I won't need to take a chilly dip.
I'm ready to jog away from this gruesome spot, but Val pauses to point out a mysterious face carved into the stonework of a tower high above.
"Local tradition suggests the face is that of Patrick Hamilton," she tells me.
Back on North Street, we trot on to the atmospheric 12th Century ruins of St Andrews Cathedral and through the ancient burial grounds.
Then it's onto The Pends, a lovely old street which was once a vaulted entrance into a monastery.
Perhaps the highlight for me is the lope down to the colourful harbour, where fishermen cheer us on as we weave through piles of lobster creels.
A tantalising glimpse of idyllic East Sands then leads to a breezy run onto the pier.
"Hundreds of students wade into the sea here each year in the belief this will bring them good luck," says Val, as we pose for photographs, and chat to some friendly Japanese tourists.
From there, we run past St Andrews Castle and on to The Scores, past Ma Bell's, one of Prince William's favourite bars, and alongside both his and Kate's former halls of residence.
We stop to admire the Kelpie Maquettes on Bruce Embankment, pass the famous R&A clubhouse and cross on to West Sands.
The final leg is a run along the beautiful beach back towards the town – and this is where the Chariots of Fire music kicks in (in my head)!
Val has been running since she was 17 and she's a great guide – full of anecdotes and useful information.
"Running is a way of life for me," she says. "My running shoes always travel with me, whether on short weekends away or on trips abroad.
"There's no better way to see the sights and get your bearings in a new place, taking care of your exercise for the day, too!"
As someone who knows St Andrews only vaguely, I have to agree. In less than an hour, I've learned more about the town than I could've imagined.
When Val moved to the town 27 years ago, she spent a lot of time researching its history, and when she started thinking about setting up running tours, she upped the ante.
"While living in Chicago between 2010 and 2017, I worked as a running tour guide, showcasing a magnificent city to visitors from all over the world," she explains.
"Returning to St Andrews in 2017, that's when the idea for running tours was born.
"I realised I knew more about the history of Chicago than my own home town and just thought, 'that will never do!'
"I made sure I researched everything I could about it online, in books and by simply chatting to locals.
"It's such an amazing town, steeped in history and culture, and I love sharing that with people."
info
St Andrews Running Tours operate five days a week.
Tours are run at a gentle pace and there are stops at regular intervals to chat about iconic landmarks and take photos.
Tours, which can be catered to individuals, are £15 per person, or £25 for two people. Discounts are available for groups.
Tours must be booked in advance at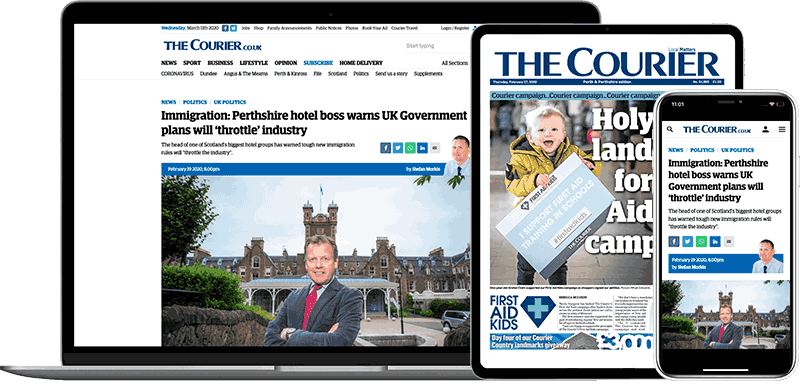 Help support quality local journalism … become a digital subscriber to The Courier
For as little as £5.99 a month you can access all of our content, including Premium articles.
Subscribe