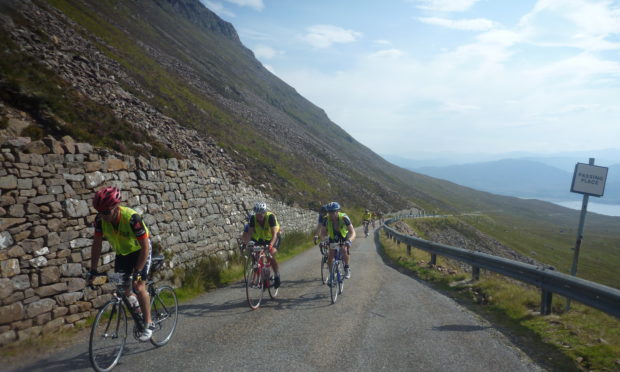 It is estimated that, in 2017, counterfeit sales of products reached over $1 trillion, making it the largest illegal enterprise in the world. Criminals are making big money on the back of stolen ideas and fake products that lure the consumer in with their unbelievable price-tags.
These copycat products jostle for space on the shelves of online market places and the world of cycling is a target as much as many other industries.
For businesses fake goods damage their brand and their profitability, but for consumers, they can be potentially lethal. Unlike a fake Rolex, for example, that stops ticking, fake cycling products can have catastrophic consequences for the rider. The difference between a bicycle helmet that has been developed and tested and approved by consumer safety bodies and one that is simply made out of cheap plastic can be the difference between life and death.
This proliferation of the dark side of the industry is something that wouldn't have been conceivable 15 years ago before the internet took over our lives. It's fuelled by consumers searching online for bargains, irrespective of the potential safety issues that might arise with such a purchase.
Dig around online and you'll quickly find lots of new carbon bike frames, often for less than £300. The selling platforms are easy to find – Amazon and eBay have dozens of such products on their marketplaces. Some are legitimate unbranded frames, but others bear big brand names such as Pinarello or Cervélo.
In 2018 Pinarello halted the sale of £830,000 worth of counterfeit products. Indeed, the growth of fake Pinarello frames coming in from China reached such an extent that the Chinese replicas became known as Chinarellos.
I have spoken to riders who have bought bike frames in this way in the belief that the counterfeit frames originate from the same source as, and are identical to, the genuine articles.
Even if that is true, I wouldn't be happy about descending at 40mph on a bike that could have come from anywhere.
Those same consumers also believe that they are getting one over on legitimate companies who they believe are raking in the profit. What they don't realise is that a fake can be sold on the marketplace without any other overheads.
For genuine companies the research, development, testing and overheads that continue down the supply chain all factor in the price of a bike. Cutting out those middle factors does not necessarily benefit the consumer. Carbon fibre bikes are complex beasts made from upward of 500 pieces of fabric, layered up in moulds, impregnated with epoxy resins and then cured.
The complexity of the process means counterfeiters can cut corners easily and produce a bike that on the surface looks like the real thing and is light, but will be made from weaker grades of carbon which is layered thinly and without the attention to areas of high stress and then, finally, inadequately cured.
Putting safety aside for one moment I would like to think that most people would realise that counterfeiting is an illegal activity and one that is supported by organised gangs, who are more than likely involved in much darker and murkier practices.
Buying such products is not only supporting such criminal networks, but is ultimately affecting legitimate brands who support the sport we love. When it comes to buying cycling products, by all means, look for a bargain, but bear in mind if it seems too good to be true, then it more than likely is.
Where to Ride: The Bealach Mor Sportive – Kinlochewe
Date: Saturday August 31
Details:   One of my favourite sportives takes riders from Kinlochewe down Glen Carron and then over the longest road climb in the UK – the Bealacch na Ba. Don't forget the Applecross peninsula is a winding and hilly challenge too. There are still entries left for this must-do sportive
Find out more: http://www.handsonevents.co.uk/bealach-mor/