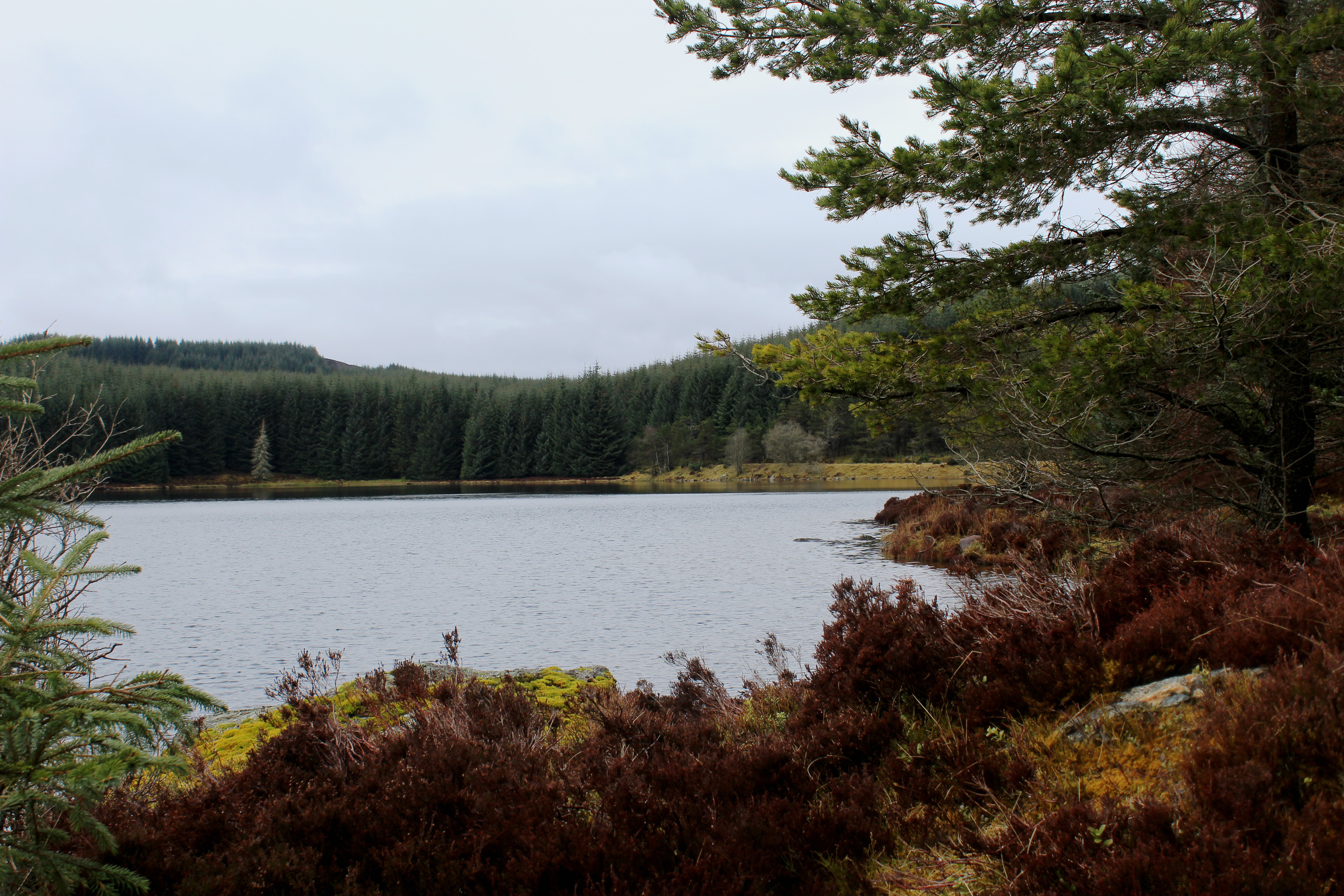 Griffin Forest is a huge tract of commercial woodland cloaking upland slopes to the south of Aberfeldy. In more recent years, a vast wind farm has sprouted up above the conifers. However, tucked away amongst the trees and turbines hidden gems like Loch Kennard invite exploration.
The forest has an excellent network of tracks and paths, used by walkers, cyclists and horse-riders, and there are plenty of well-signed routes, like the one to Loch Kennard that begins at a small car park in Glen Cochill, a short drive from the Perthshire town.
Pausing briefly to study an information board, I mounted the adjacent stile and set off into the plantation, the track rising steadily through densely packed ranks of Sitka Spruce to a junction.
Branching left, the way continues its upward trend, crossing a treeless strip through which a line of electricity pylons cuts before continuing below a quarry to the next track intersection.
A sign for Loch Kennard kept me on the right track and before too long I emerged from the forest to be greeted by the gentle ripple of water.
Loch Kennard is the largest of a handful of small lochs lurking within Griffin Forest and, aside from attracting walkers, it has long been popular with anglers.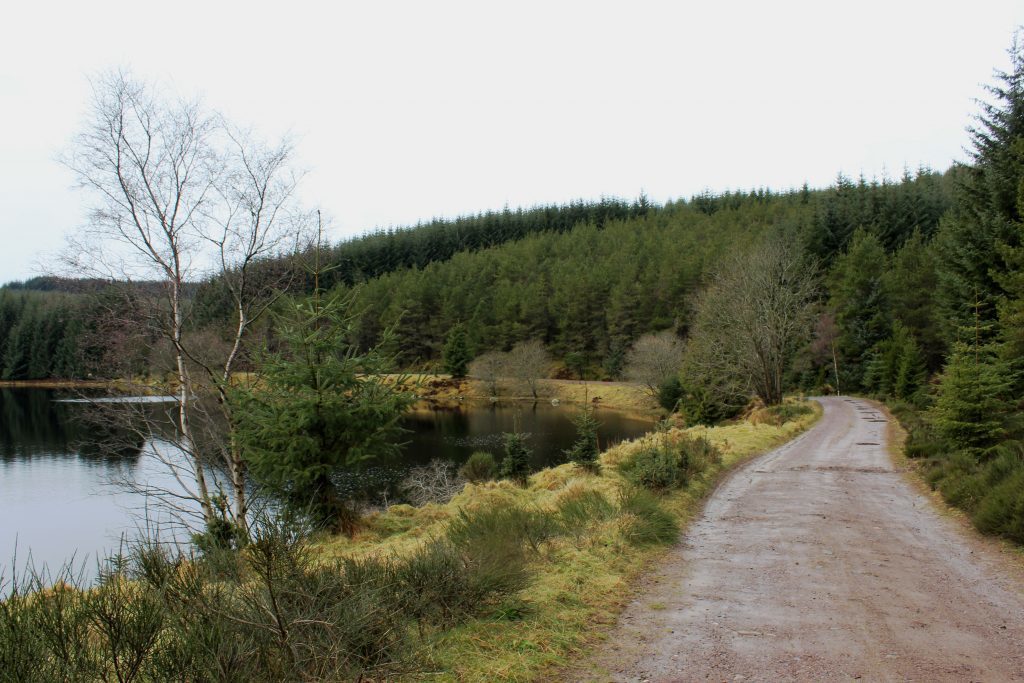 Prized for its trout, a two-storey Victorian lodge, complete with a balcony overlooking the water and a flotilla of wee boats, once stood on the spit of land jutting out from the northern shoreline.
Constructed around 1870, Loch Kennard Lodge pre-dated the forest and its wealthy guests enjoyed not only fishing but also hunting and shooting outings on the surrounding hills and moors.
Demolished ahead of the trees being planted, no trace now remains of the building, but the ruins of an old boatshed can be found on the eastern side of the peninsula, a sheltered spot to sit and gaze out over the water.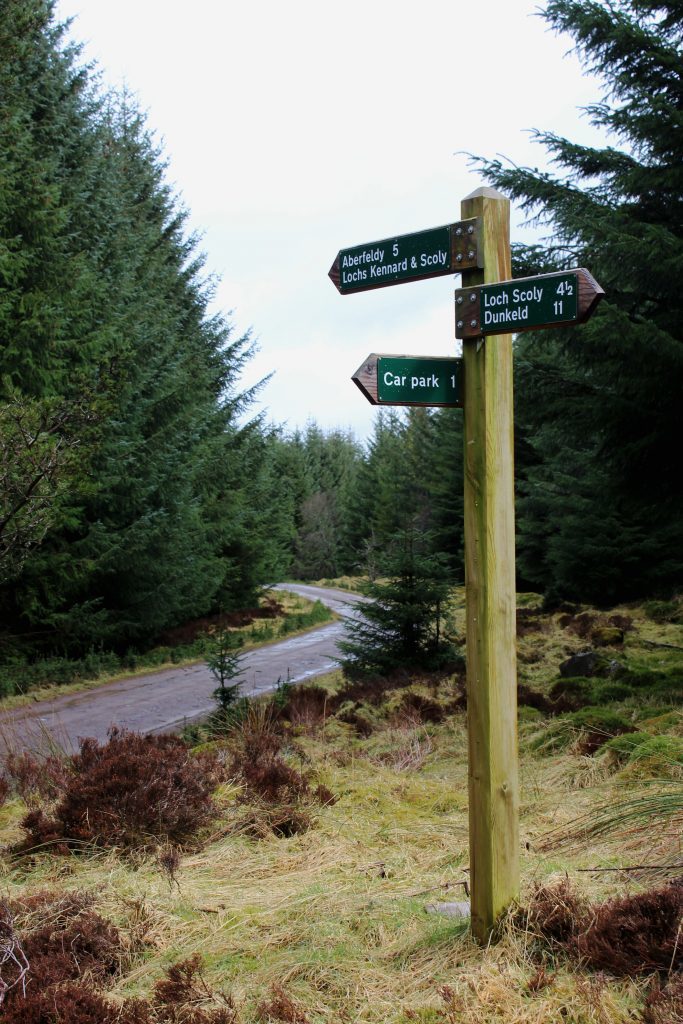 The loch attracts various species of wildfowl including mallard, goosander and black and red throated divers while the surrounding woodland and heath are home to roe deer, pine marten, grouse, snipe and woodcock.
This is also a good place to contemplate future forays through the forest, inspired by signs spotted along the way. A longer circuit to Loch Scoly is one possibility while a 16-mile linear hike from Aberfeldy to Dunkeld cuts right through the plantation, passing Loch Kennard.
From the track junction by the isthmus, I continued east, the way, lined with silver birch trees, hugging the shoreline to the point where the loch ends.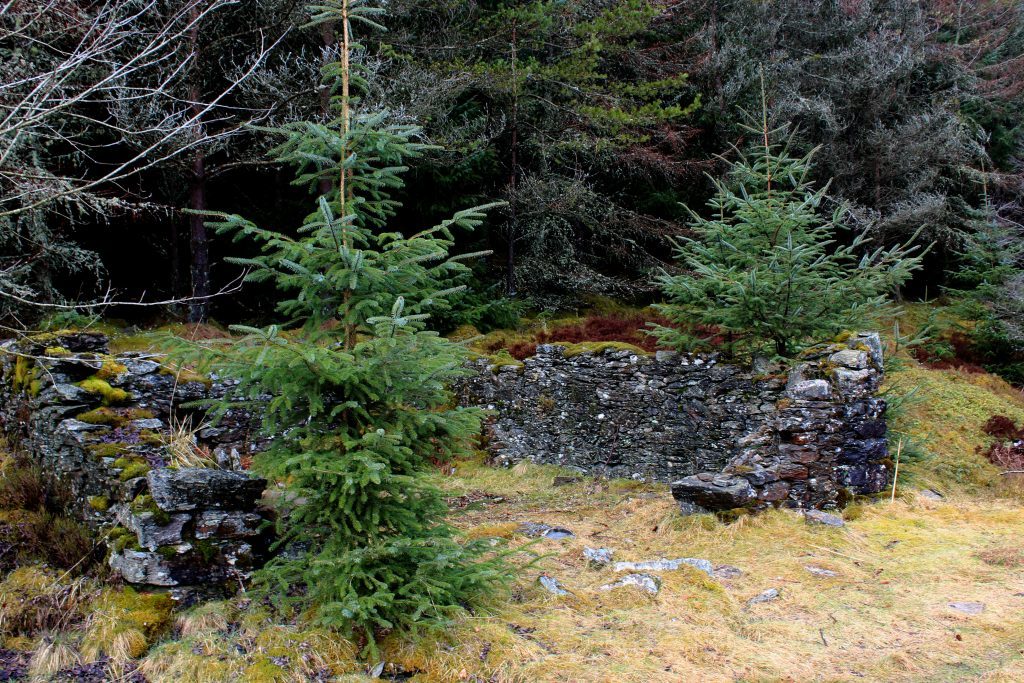 Here the water trickles out below Scots pines and through reedy marsh, the start of a lengthy voyage south to meet first the River Braan and then the River Tay at Dunkeld.
I, on the other hand, branched right crossing the outflow on a relatively new path ahead of a fairly strenuous ascent through the trees to meet a forest track which leads ultimately back to the car park.
Hemmed in by conifers and initially rather uninspiring, the way soon dips below Creag a'Mhadaidh to reveal a more natural forest of pine, native trees dotted across heathery slopes pitted with pools and pimpled with rocky outcrops.
It is an all too brief interlude but, alongside Loch Kennard, proof that even in the depths of our largest timber plantations there are spots of real serenity and beauty.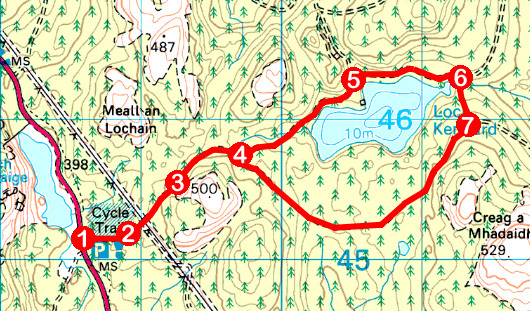 Route
Cross wooden stile by information board and gate above car park and ascend track east through forest to junction.
Turn left and continue up track, crossing clearing and passing below electricity pylon line.
Ignore track branching right into quarry and continue straight ahead to next junction.
Bear left (signed Loch Kennard) and walk east on track to loch and continue along northern shoreline to junction.
Walk straight ahead (signed Loch Scoly) on shoreline track to junction at eastern end of Loch Kennard.
Turn right (signed Car Park) and follow path over stream crossing and up through forest to meet track.
Turn right and follow track through forest to point 4. Turn left (signed Car Park) and retrace steps to car park.
Information
Distance: 7.2km/4½ miles
Ascent: 150m/495ft
Time: 2 hours
Grading: Moderate, low level route following good tracks and paths through forestry with some sections of ascent
Start/finish: Griffin Forest car park, three miles south of Aberfeldy on A826 Glen Cochill road (Grid ref: NN 885451)
Map: Ordnance Survey 1:50,000 Landranger sheet 52; Ordnance Survey 1:25,000 Explorer sheet 379
Tourist Information: Aberfeldy Visitor Information Centre, The Square, Aberfeldy PH15 2DD (Tel 01887 820276)
Public transport: Griffin Forest car park is one of the stops on the Ring of Breadalbane Explorer bus service (www.breadalbane.org) which operates between July and September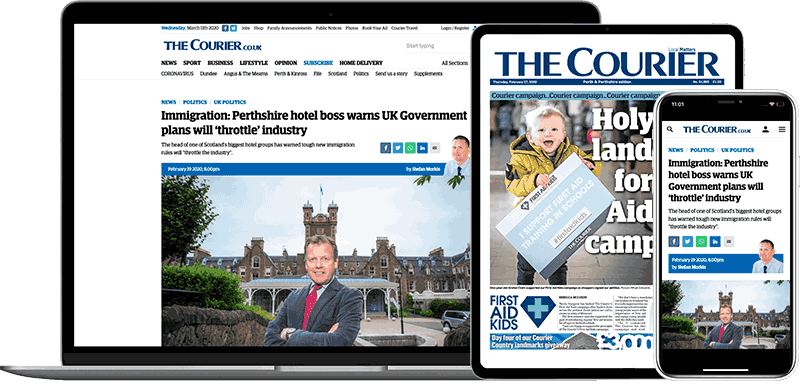 Help support quality local journalism … become a digital subscriber to The Courier
For as little as £5.99 a month you can access all of our content, including Premium articles.
Subscribe