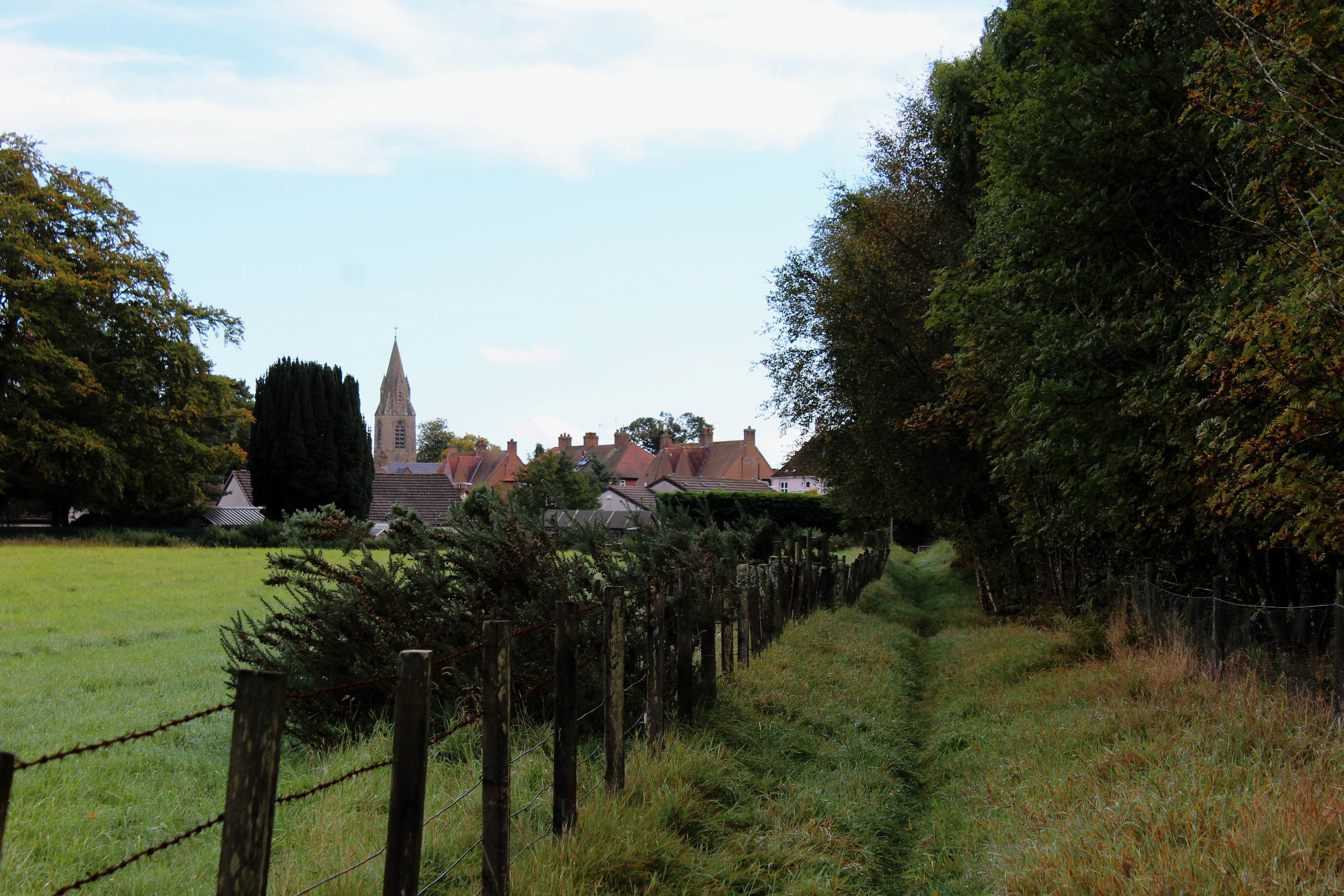 Heatherhall Wood, Ladybank, Fife.
The north-east Fife town of Ladybank owes its existence to the railway, the community mushrooming in the mid-19th century around a junction where the line from Edinburgh divides, one spur continuing north to Perth, the other to Dundee.
The old railway depot and engine shed have long since closed but the station remains largely unaltered so it was by train that I arrived on a rather murky day to explore the burgh and some of its neighbouring woodlands.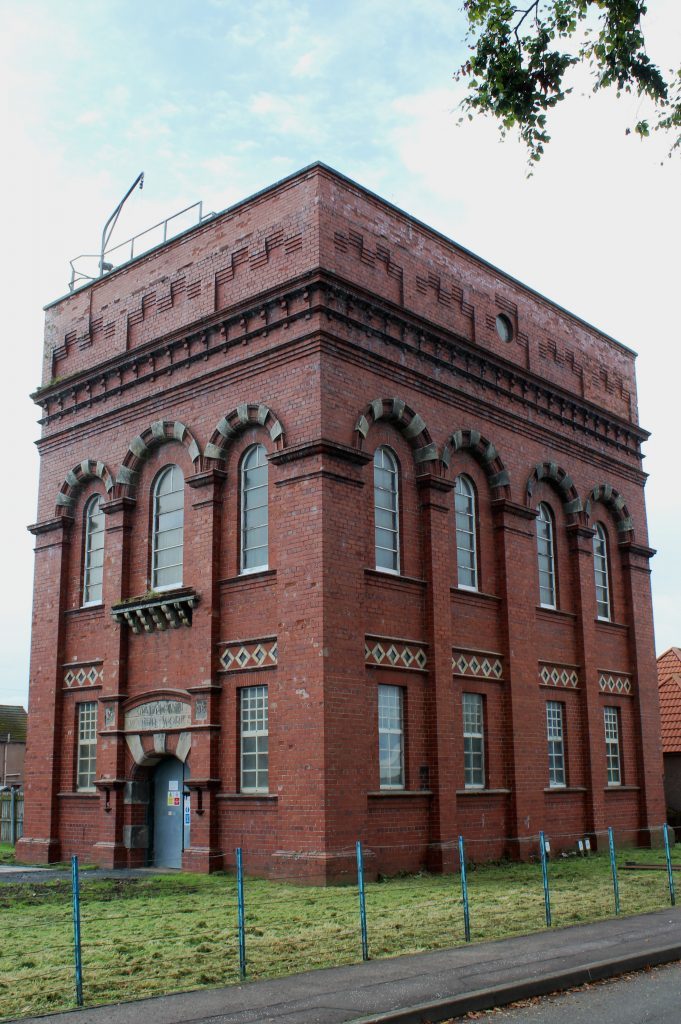 The plantations of Heatherhall, Edens Muir and Monkstown were on my itinerary, the route to them taking me along streets running parallel to the railway to one of Ladybank's hidden architectural gems. Standing on the corner of Golf Street and Beeches, the striking red brick tower of Ladybank Waterworks dates from 1908 and it is quite unlike any of the other buildings in the vicinity.
Turning west in its shadow, I caught a glimpse of another tower, this one belonging to Ladybank Parish Church, as I progressed past the local park towards the western edge of the town and the A92 road.
On the other side of the busy highway, a grassy path skirts the northern edge of Edens Muir, a square of coniferous forest which, in common with its neighbours, is a haven for wildlife, particularly red squirrels and bats.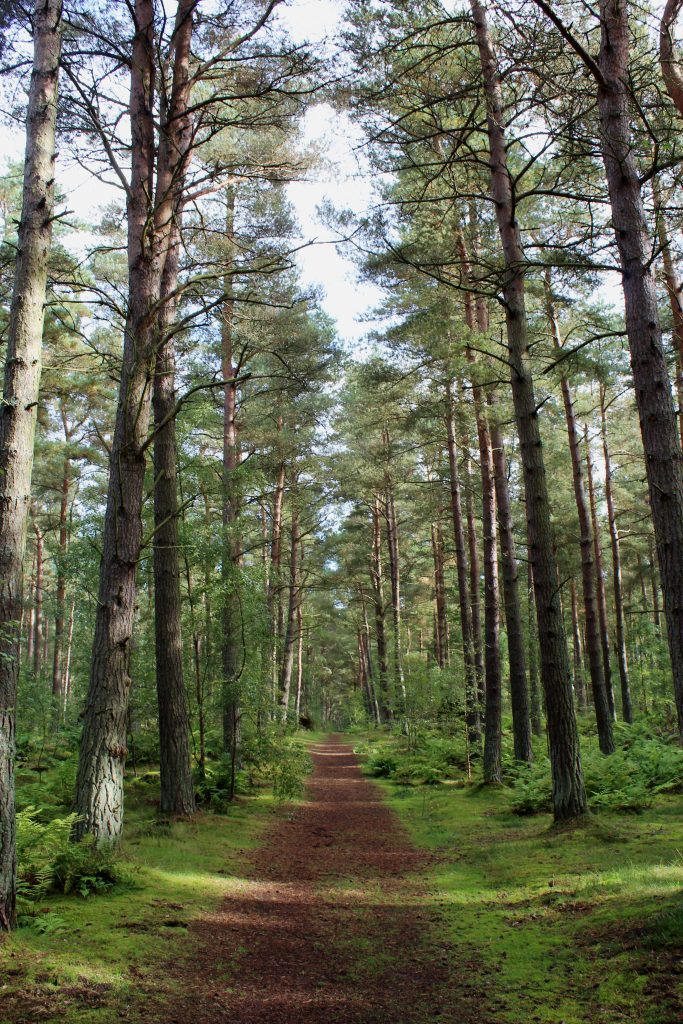 The path leads to cottages at Edenstown where I crossed the quieter B937 and entered Heatherhall Wood. Criss-crossed by trails popular with dog walkers and horse riders, this peaceful forest is predominantly one of pine.
I kept my eyes peeled for squirrels as I followed one of the excellent forest paths. During the autumn these timid native creatures are kept busy stockpiling seeds to see them through the leaner winter months.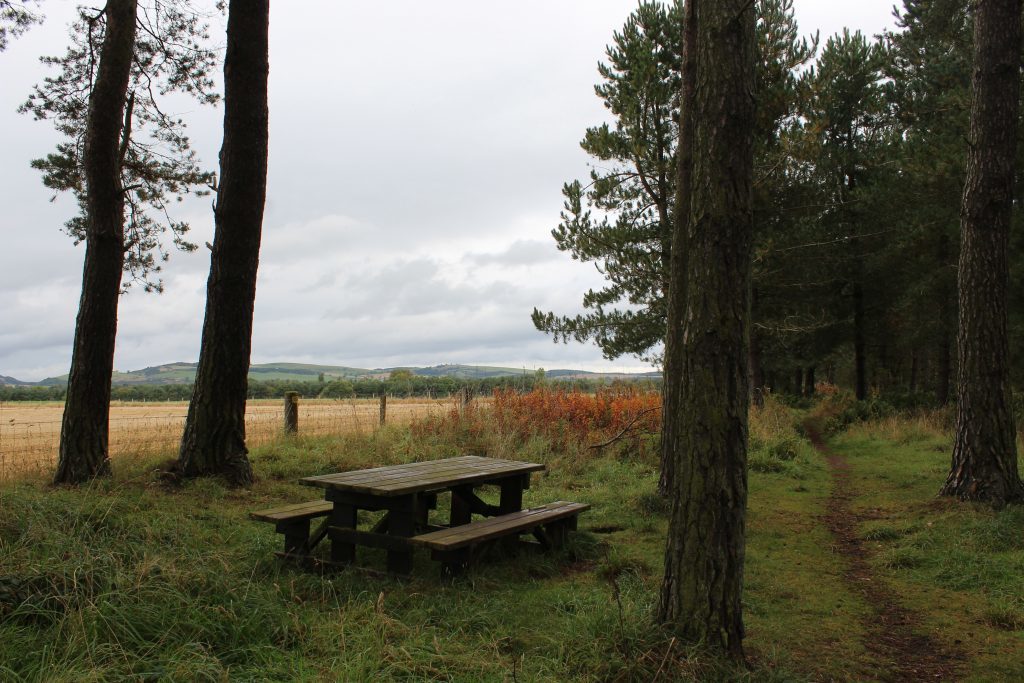 Although red squirrels do not hibernate they do hunker down in their dreys (typically nests of twigs constructed high in the forest canopy) for longer periods during the worst snaps of cold weather.
Traversing Heatherhall Wood from east to west, a picnic table on the periphery of the plantation provided a place to pause for a moment, take a swig of juice and enjoy the view over the fields of the Howe of Fife towards the tapering end of the Ochil Hills before I turned south.
A local organisation, Ladybank Forest Users' Group, has done much to both protect the flora and fauna of the forests and improve access for visitors and I soon joined a well-maintained trail, passing a picnic area and car park beyond which I re-crossed the B937.
Skirting the southern edge of Edens Muir, I concluded my time in the trees in adjacent Monkstown Wood. Long before the pines were planted, the monks of Lindores Abbey, near Newburgh, cut peat for fuel from the heather moorland here.
An early settlement now incorporated into Ladybank was known as Monkstown and it held one last treat for me as I wandered back to the station – St Mary's Episcopal Church, an unassuming wee place of worship that, from the outside, looks just like a domestic dwelling at the end of a row of cottages.
The ecclesiastical excavators christened the surrounding land Our Lady's Bog and Ladybank could very well have been called Ladybog were it not for the Victorians who made the change from 'bog' to the arguably more attractive 'bank' when they drove their railway through.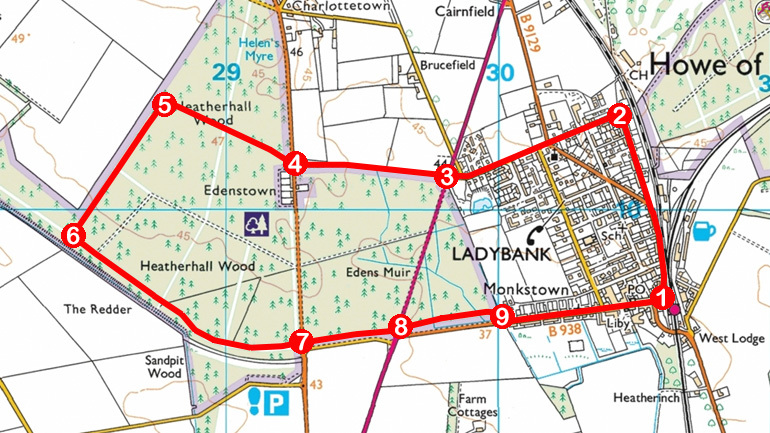 ROUTE
1. Walk north on Victoria Street, Victoria Road (B9129) and then Golf Street to water works.
2. Turn left and follow Beeches west. Cross Melville Road and continue west on Beech Avenue to meet A92 at Loftybank.
3. Cross A92 and walk 550m west on signed footpath to Edenstown.
4. Cross B937, enter Heatherhall Wood at metal barrier gate and walk 250m west on path to intersection. Continue straight ahead to picnic bench on western edge of plantation.
5. Turn left and follow path 650m south-west.
6. Turn left and follow path south-east. Ignore paths branching left and continue to junction with core path arrow post by car park. Continue straight ahead to B937.
7. Cross B937, enter Edens Muir Wood at bollard and follow path east to A92.
8. Cross A92, enter Monkstown Wood and follow path east.
9. Approaching Ladybank, branch right at junction to meet B938 and follow it into town.
INFORMATION
Distance: 5.6km/3½ miles
Ascent: 50m/165ft
Time: 2 hours
Grading: Easy low-level walk following town streets and forest tracks. Great care should be taken when crossing roads, particularly the A92
Start/finish: Ladybank railway station, Victoria Street, Ladybank (Grid ref: NO 306096). Public car park next to library on The Maltings
Map: Ordnance Survey 1:50,000 Landranger sheet 59; Ordnance Survey 1:25,000 Explorer sheet 370
Tourist Information: St Andrews iCentre, 70 Market Street, St Andrews KY16 9NU (Tel 01334 472021)
Public transport: Ladybank has good rail and bus links, Stagecoach bus services 53, 64 and 94 among those stopping next to the railway