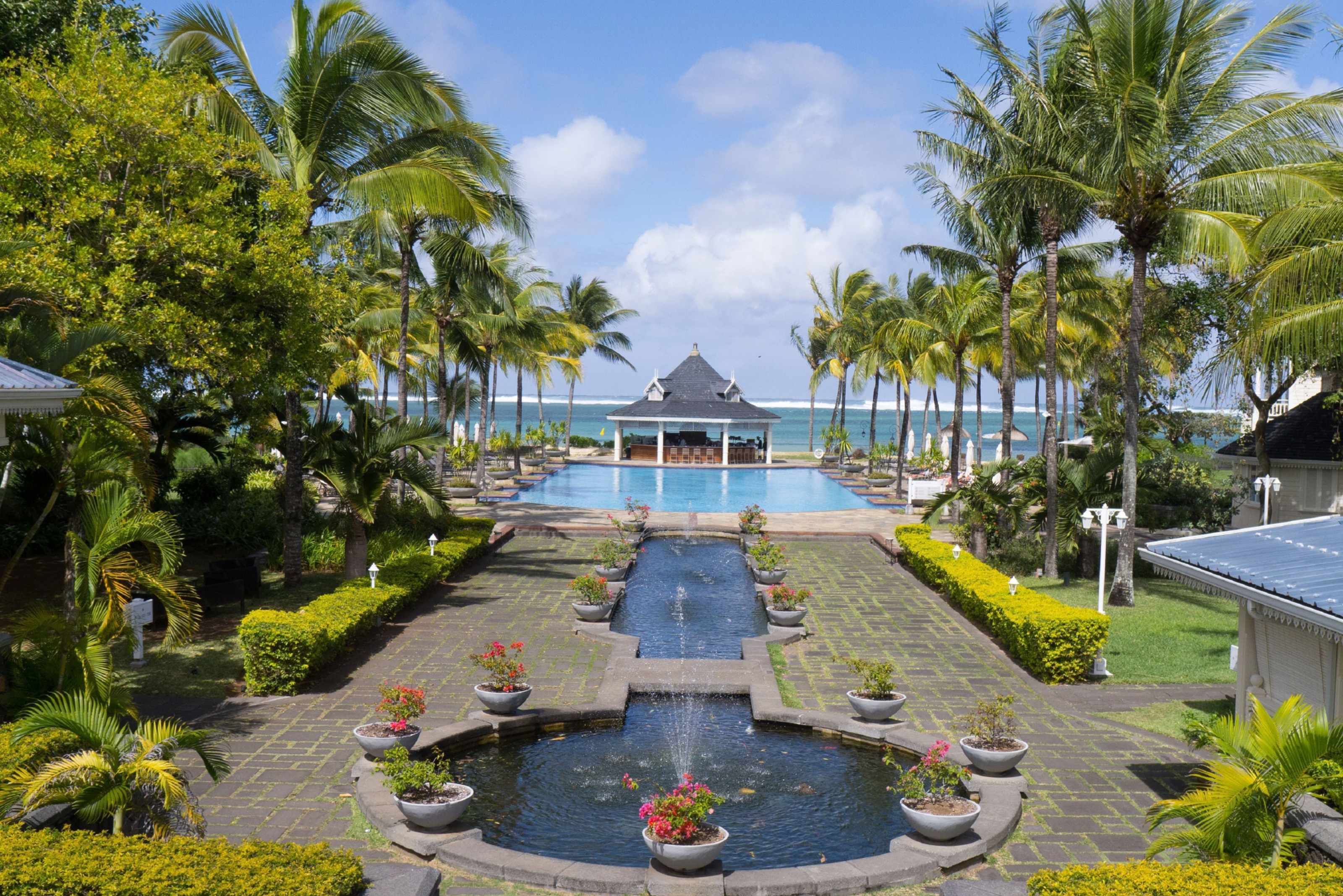 As the Pokemon GO craze continues, Hannah Stephenson and her teenage son take a digital detox in Mauritius, where they switch on to sporting pursuits and nature trails, and turn off smartphones and tablets
A Chinese tourist carefully positions herself on the front of the wide-beamed luxury catamaran, adjusting the straps on her sundress before raising a selfie stick like a conductor's baton for another smiling picture.
But try as she might, she can't quite capture the pod of dolphins in the sparkling Indian Ocean, that she was trying to feature as a backdrop. Eventually, she settles for a picture just of herself – and misses the dolphins completely.
She may have posted that picture of her holidaying in Mauritius on Instagram or Facebook, but the scenario is a sharp reminder of how easy it is to miss really amazing things when your sights are on social media.
It's a fitting example for my 17-year-old son Will, too, as we embark on a digital detox on the island, 1,200 miles off the southeast coast of Africa, for a week devoid of the ping of smartphones, the lure of Pokemon GO and the interruptions of Instagram.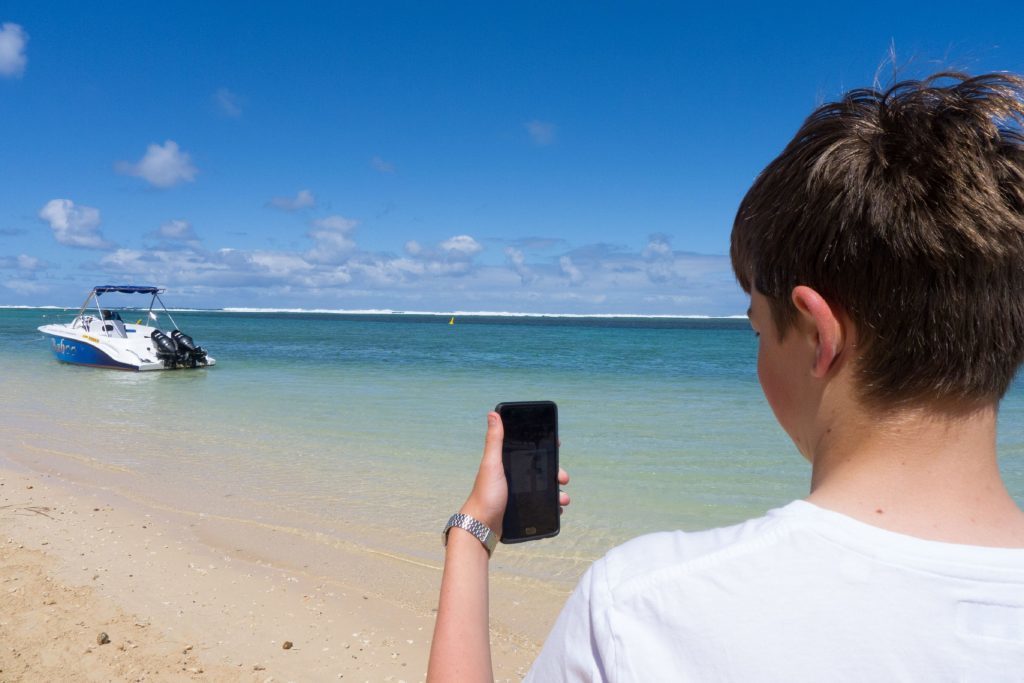 We decide on our detox strategy at the outset – no phones when we're out during the day, no phones at mealtimes, no phones or tablets in the bar. FaceTime allows for contacting relatives at night, to save on hotel phone calls, as the hotel has free WiFi.
To reduce the temptation for Will to go in search of Snorlax, Pikachu and Cloyster at the PokeStops in Mauritius, we head for the Heritage Awali Golf and Spa Resort, one of the top all-inclusives, offering a plethora of sporting distractions and an impressive nature reserve on its doorstep, in the wilder, less commercial south of the island.
Set on the former sugar estate of Domaine de Bel Ombre, the African-themed hotel, featuring a decor of tribal art, drums and masks, is one of two neighbouring five-star golf and spa resorts in the same group – the other is Le Telfair – which share each other's facilities.
To prevent symptoms of 'nomophobia' or 'no mobile phobia' – a condition suffered by anxious teens when they can't check on their social media – we head for the C Beach Club, a cool, chic hangout for sports lovers and sun worshippers, where water sports on offer include kite surfing, paddle boarding and water skiing.
After initial twitches to reach for the phone – Will to look at Snapchat, me to check emails – we gradually begin to switch off.
Boredom doesn't feature – we scale the long sandy beach on Segways, practise our swings on the driving range, snorkel in search of angel fish and silver pipers, and detox further when we have coconut oil, powder and other derivatives slathered on us in the spa, resulting in sighs and smiles in equal measure.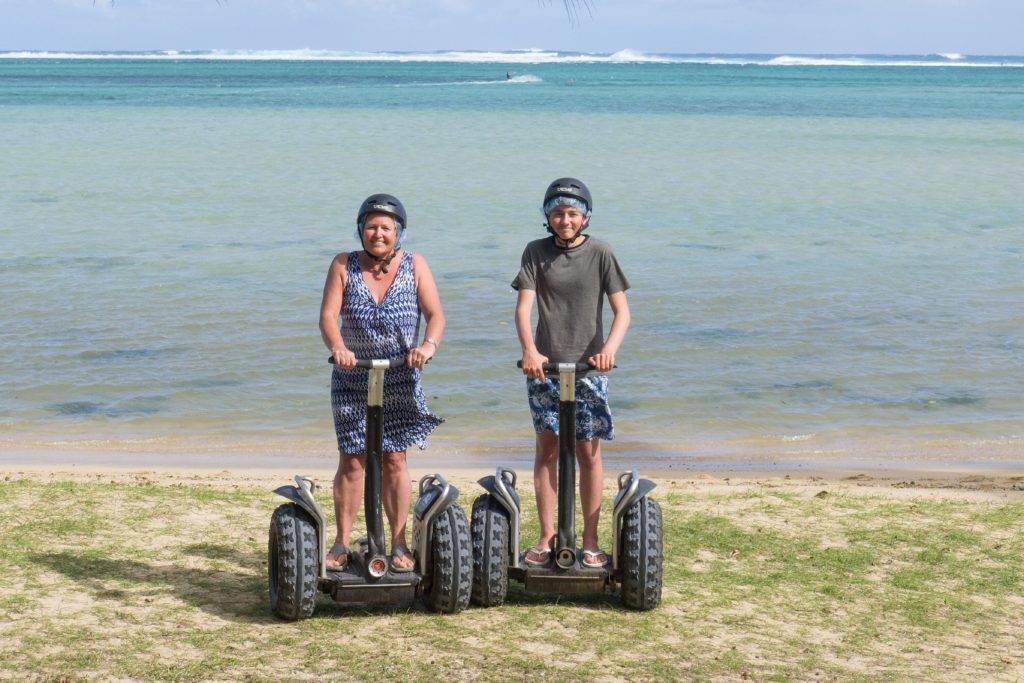 The shallow lagoons and steady winds of the southwest coast make Bel Ombre a terrific kite surf location, an exciting distraction for any teenager. We discover, though, that you have to master flying a kite the size of a small tent on land before taking to the water, so anyone expecting to be kite surfing like a pro after one lesson should think again.
Without a phone, mealtimes become a pleasure. With no distractions, Will peruses the menus with more interest, taking in the dishes which reflect the different cultures and the Indian, Chinese, Creole and French influences of the island.
Minus social media, I believe he appreciates the cuisine more; the fresh local seafood, the steaks from South Africa, the rich mix of Indian spices which so often permeate the food.
Later, we sit in the open-air bar with our all-inclusive drinks, a pack of cards and we laugh, talk like we haven't talked for a while, and actually find out much more about each other than we would have done on Facebook.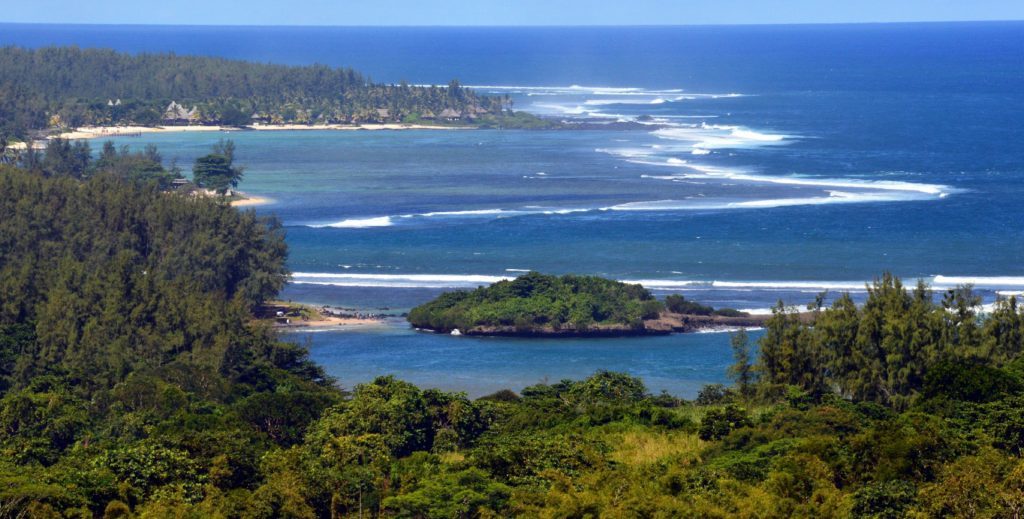 Mauritius isn't just a fly-and-flop destination with paradise beaches, though. It also has mountains, volcanoes, waterfalls and nature reserves.
The Domaine de Bel Ombre is home to the Frederica Nature Reserve, a former sugar cane estate which has been transformed into a 1,300-hectare conservation area, run in conjunction with the Mauritian Wildlife Foundation.
It's home to Java deer, wild boar, long tailed macaque monkeys and a plethora of birds, although we're centuries too late to spot the long-extinct flightless dodo, endemic to Mauritius, whose last confirmed sighting was in 1662.
Wide open grassy plains overlook the coastline, leading to a green canopy of forested flora and fauna in the upper wetlands, which shelter rare plants and birds, streams and waterfalls, eucalyptus, bamboo and princess palms.
Will and I embark on a 4×4 buggy trail – the more adventurous can do it on quad bikes – with our guide Nitish, in the hope of spotting some real wildlife. Pikachu just can't compete.
Driving along a rough track which slices through fields of sugar cane, we stop at the reserve entrance where we dip the soles of our trainers in disinfectant, while the vehicle's tyres are cleaned with the same solution, to protect the reserve's fragile ecosystem from the threat of disease from the outside world.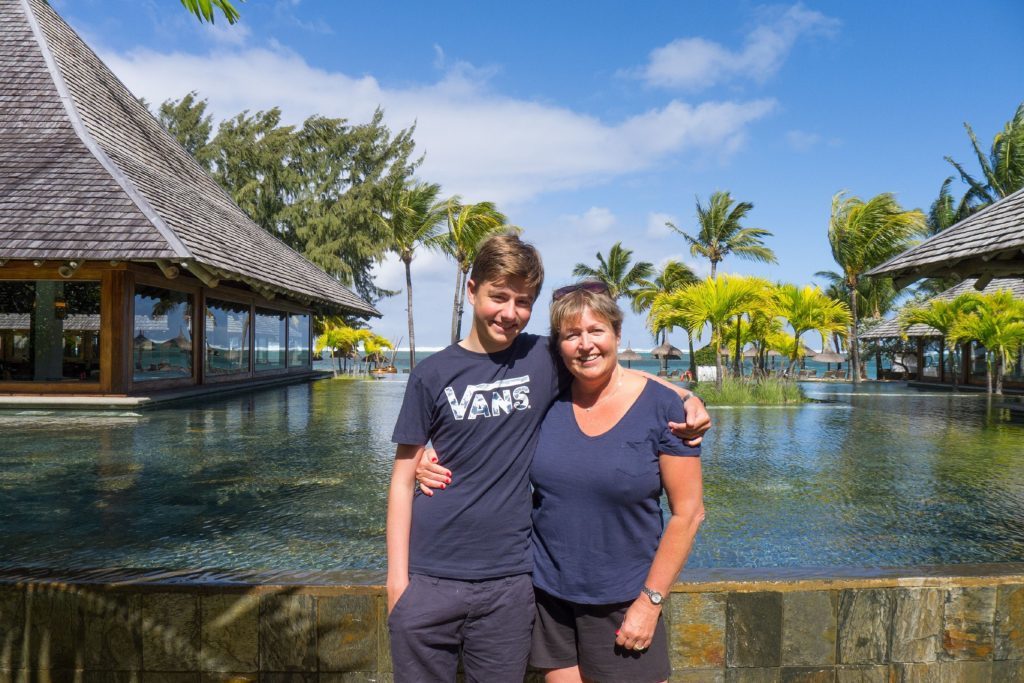 Once through the gates, the 4×4 bumps precariously along rocky ground before reaching an open expanse where Nitish stops, pointing to some activity in a huge albizia tree, from which a colony of fruit bats, the island's only endemic mammal, are hanging.
In another tree, we see a flash of vivid emerald green as a pair of echo parakeets, an endangered species, takes flight.
Along the way we spot deer, nearly run over numerous pheasants, examine great termite nests on thick black ebony trees and seek out the common grazing spots of wild boar. Exploring further on foot, Nitish tells us about invasive plant species, botanical plants introduced by the colonists and medicinal plants, before we reach a cascading waterfall where you can swim.
On the journey back, we stop to sample the sweet sap from sugar cane – still the main industry of Mauritius – as Nitish breaks off a growing cane, shows us how to strip the stalk and chew the tough fibre inside before spitting it out. It tastes, well, as you'd expect, sweet, but in a subtle way.
Leave the luxury tourist resorts and you enter a different world. Colonial-style houses sit on the mountain slopes, while on the southern coastal road to Souillac, long fronds of banyan trees sway in the breeze and tall, slender conifer-like filao trees provide shade along the glorious beaches.
Makeshift independent stores are peppered along the southern coastal villages, while locals sell coconuts, pineapples, bananas and mangoes at roadside stalls to make ends meet. Buses are crammed with people either going to work or going to school, and traffic is often heavy.
It may seem a frugal lifestyle but the people we meet are happy. Most Mauritians choose to stay on the island, working in agriculture or the tourism industry. All the staff we encounter in the hotels are locals.
As we leave this paradise island, Will's phone starts pinging with messages and I feel my burgeoning email box beckoning – but it was great to look up from our phones for a while.
TRAVEL FACTS
:: Hannah Stephenson stayed at the Heritage Awali, courtesy of Heritage Resorts (www.heritageresorts.mu/en). Rooms cost from £276 per night (two sharing) on an all-inclusive basis.
:: British Airways (www.britishairways.com) flies from Gatwick to Mauritius from £855 return in economy.