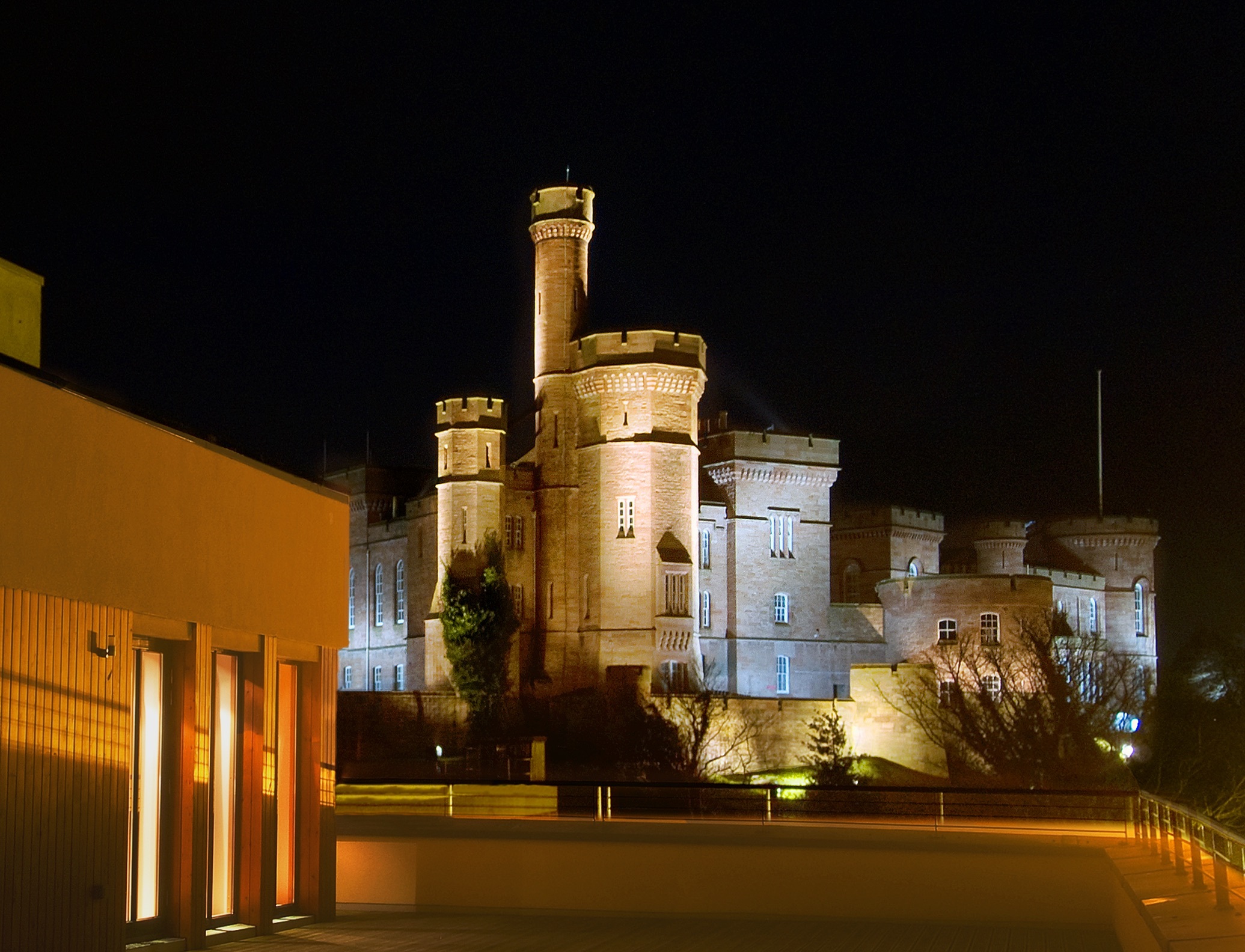 Not usually one for the increasingly popular "staycation", Dave Lord nevertheless found plenty to enjoy during a short break in Inverness.
Mention the words "city break" and my mind will conjure up visions of Parisian promenades,  bar-crawls in Barcelona or sight-seeing in Stockholm.
I would have to admit that inching-up the A9 to Inverness would not come close to displacing some of these rather more romantic notions from my noggin.
However, when the opportunity of a short-break without the hassle of actually leaving the country arose I would have been churlish to refuse.
Inverness is, somewhat to my shame, not somewhere I have previously spent more than a fleeting few hours to watch some football. And so it was that, with wife and small son at my side, we set off for the Highland capital.
Now the A9 north of Perth is much-maligned but, travelling it without the need to make a 3pm kick-off and clear of any work-related commitments, it is a breathtakingly beautiful route. The sun wasn't exactly splitting the sky, but it was certainly making (albeit infrequent and frustratingly gentle) attempts to slice through the cloud. All in all, taking in a brief pit-stop for lunch, it was a jolly agreeable drive.
Despite several sets of roadworks, good time was made and by mid-afternoon we found ourselves parking up in the subterranean car park below the Highland Apartments. I may not know Inverness, but it would not take even so much as a modicum of native wit to realise we were in the right place to enjoy the city's delights.
Our accommodation (a two-bedroom serviced apartment) was, quite literally, within yards of the city centre. Situated on Bridge Street, it provides the perfect base to explore all of Inverness's delights without the need to trouble your car.
Well-equipped and fashionably furnished, the apartment featured a wonderful balcony from which to enjoy a fine view of the river that winds its way through the city.
After the obligatory "freshening-up" (I'm not entirely sure watching a two year-old massacre a tube of Smarties — some even made it into his mouth — really qualifies as freshening-up but hey-ho) it was time to head out to sample the local delights.
Within just a few short steps we found a plethora of bars, cafes and restaurants along with the obligatory high street shops and a moderately-sized shopping mall. Despite it being midweek there was a vibrant feel to the place and we enjoyed a short walk by the river before repairing to a local hostelry for a bite to eat.
To describe the weather the following morning as "rainy" would be something of a monumental understatement. In fact, water appeared to be tumbling from the heavens not so much in droplets as bathtubs.
Undeterred we decided to head for Fort George, an active military fortress originally constructed in the 18th Century. Located just a few short (and really rather picturesque despite the weather) miles from the city, it is a fascinating place to spend a couple of hours.
Boasting a lovely coffee shop with welcome hot drinks and home baking, it also has an impressive regimental museum and an opportunity to watch a series of short films, including one featuring  the history of The Black Watch, whose heritage is so closely entwined not only with Fort George but also its key recruiting grounds of Tayside and Fife.
While in Inverness, and particularly when in the company of a young child, it would have been irresponsible not to visit Loch Ness and have a quick squint at Nessie.
Incredibly, the oft-spotted monster was conspicuous only by his rather surprising absence during our brief visit to the shores of this magnificent body of water. Nevertheless, we were ale to pick up the trail at the excellent Loch Ness visitor centre.
Rather grandly promising to deliver "state-of-the-art exhibitions about the geological formation of Loch Ness and its legendary monster", it does not disappoint. Following the trail of Nessie through time, one gets a real feel for the Loch and those who have made it their business to find the elusive monster that lurks within.
After such a busy day of sight-seeing it was back to our city centre base — and time, once again, to discover some of the excellent small restaurants and bars that scatter the small but perfectly formed city centre.
Inverness feels like a bijou city that has got it precisely right.
Small enough to feel intimate and welcoming, it nevertheless has enough going on to exude a feeling of vibrancy and youthful exuberance.
We found it hard not to compare the Highland capital with Perth, Scotland's newest city, and wondered if it might have much to learn from its neighbour at the northern end of the A9.
Fact-file:
Dave stayed at the 'Highland Apartments by Mansley' serviced apartments, Bridge House, Bridge Street Inverness. IV1 1HD.
Spring rates are from £115 per night for a one bedroom apartment and £154 per night for a two bedroom apartment.
For more information telephone 01463 237137 or visit www.bymansley.com.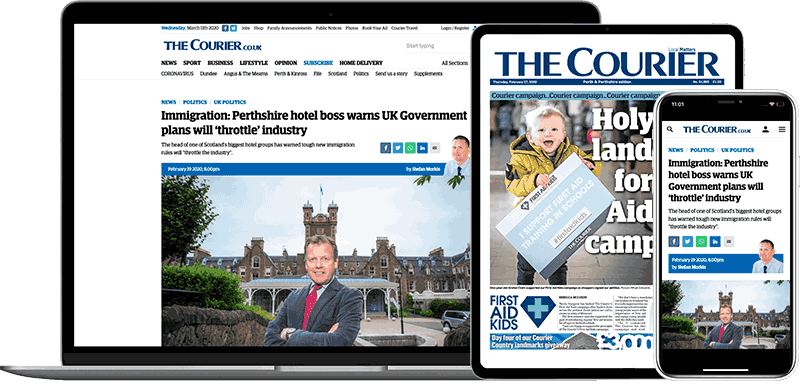 Help support quality local journalism … become a digital subscriber to The Courier
For as little as £5.99 a month you can access all of our content, including Premium articles.
Subscribe