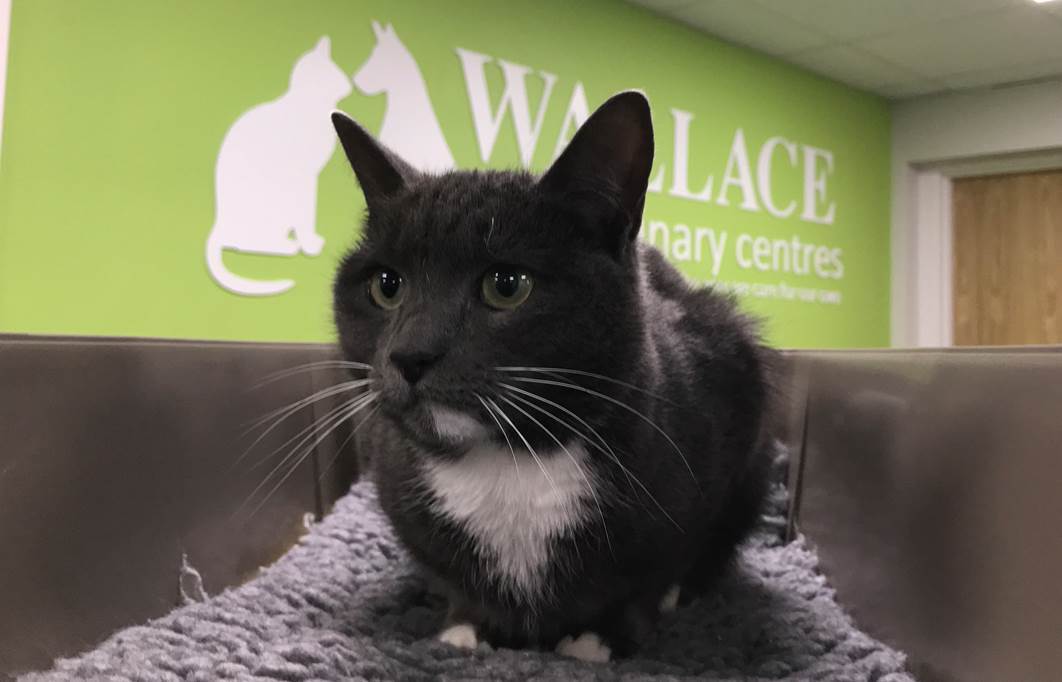 A pet cat has been reunited with its owner after making an epic trip from Fife to Angus.
The puss, named Bella, covered 23 miles from a farm in Collessie to the hamlet of Kellas.
Having gone missing on Friday December 2, Bella was on the run for four days.
But she eventually started missing her home comforts and looked for shelter at the home of a local resident, who took her to the Wallace Veterinary Centre in Broughty Ferry.
Practice manager Graham Duff said: "On Tuesday evening we received a call from one of our clients who lives in Kellas, Angus, regarding a cat who had been trying to get into her house throughout the day."
Because Bella was microchipped, the practice was able to search a database and locate her owner in Collessie.
"Amazingly, Bella still belonged to her registered owners and had been missing since the Friday before," said Mr Duff.
"Her owners, worried about Bella's disappearance, had been searching all around the fields where she lives, posting on local social media pages and asking around the local neighbourhood of any sightings for her."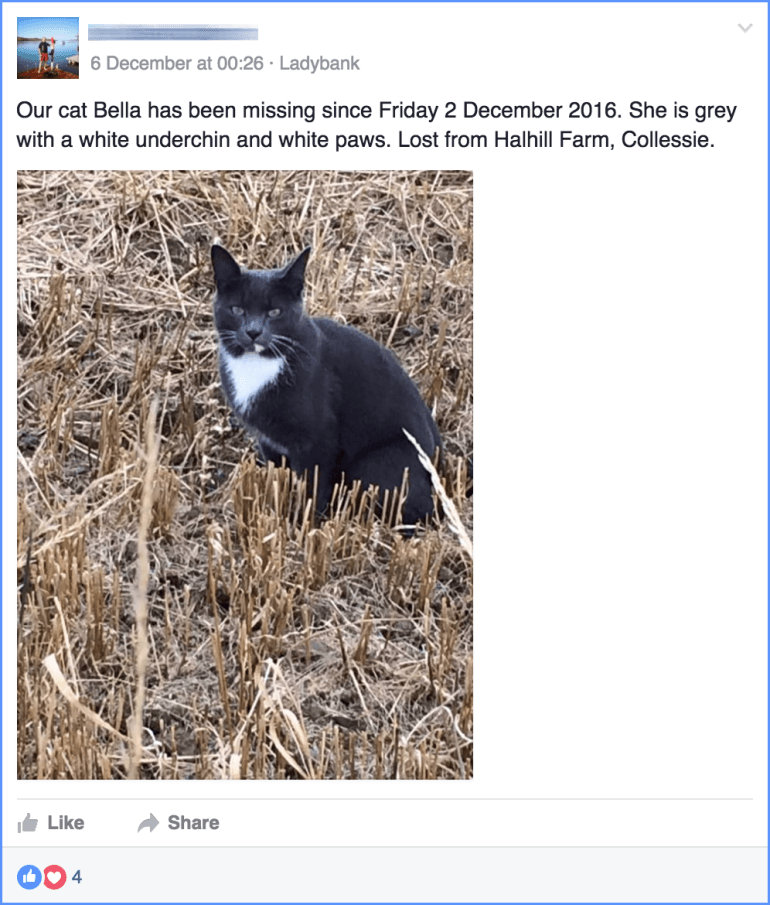 Mr Duff added: "There was no way they could ever have imagined that Bella had somehow made the 23 mile journey from Collessie in Fife, over the Tay Bridge and onto Kellas in Angus.
"After a short stay at our Broughty Ferry practice and some well deserved attention from all our nursing staff, Bella was today reunited with her owners for her trip back over the water.
"We did try to quiz her on how she managed to get all the way across here, but she was keeping her lips tightly sealed."
Mr Duff said the tale highlighted the importance of having pets microchipped.
"Bella's owners had feared the worst, and we're really pleased we managed to help reunite this family by the help of a tiny chip," he said.