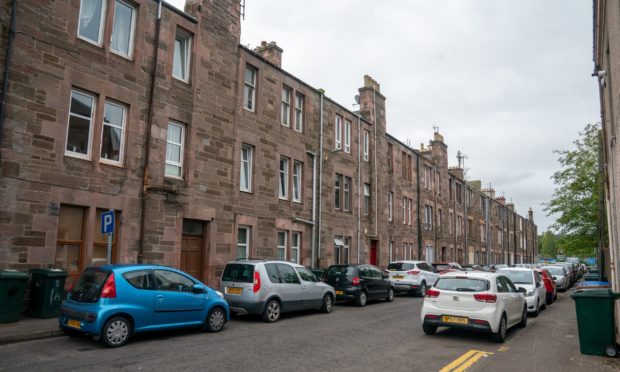 Residents in Perth's Inchaffrey Street say they are not surprised by the news that police are investigating an alleged brothel there.
Officers had been made aware of an operation taking place at the ladeside tenement buildings and executed a search warrant on Monday afternoon.
However, this is not the first time that residents in the block say they have been made aware of prostitution in the street, with some recalling more police raids carried out over the past two decades.
The cul-de-sac is accessed from Dunkeld Road, near the junction with Crieff Road.
One neighbour, who wished to remain anonymous, said while there were no signs the sex workers were operating at the site, some individuals were aware.
He said: "I've been here about 20 years and this is maybe the third time that this has happened, spread out over that time, so I'm not surprised.
"Each time it happens, you think that's it done and dusted but it has happened a few times.
"I think it's known to a few people round about here. It's not blatantly obvious if you were passing – they're not advertising.
"Every now and then you see people hanging around by the Crieff Road roundabout, and they could just be waiting on something else but you can jump to conclusions because you know what's going on."
Once inside the property, police arrested a 29-year-old woman in relation to brothel keeping. She is due to appear in court in the near future.
Her neighbour said such events will damage the area's reputation.
"I'd say it probably brings unwanted people to the area, but it could be anyone.
"I didn't see the police on Monday but obviously somebody has reported something. It doesn't concern me if it's being dealt with but if it was happening all the time it would bother me.
"I hope this stamps it out but given how often this has happened over 20 years, it possibly won't be. I've no idea though, we'll need to wait and see."
A police spokesperson said: "On the afternoon of Monday, September 7, a search warrant was executed at a property on Inchaffrey Street in Perth in relation to the property being used as a brothel.
"This resulted in a 29-year-old female being arrested and charged in relation brothel keeping."