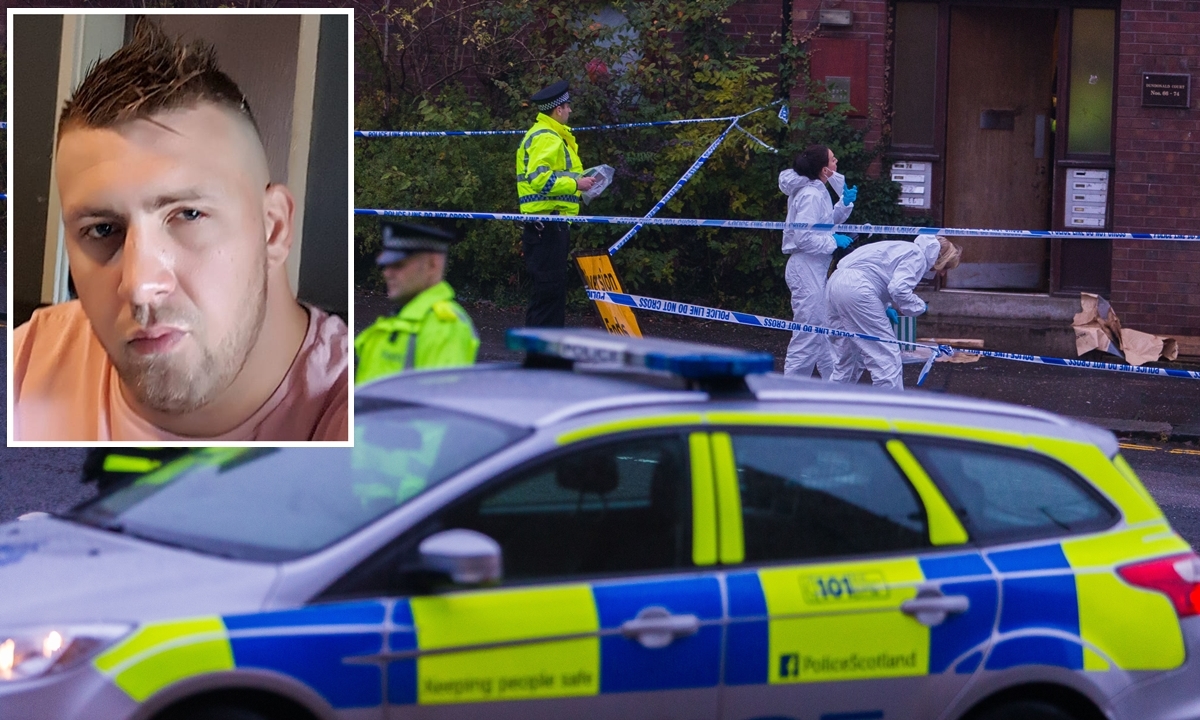 A witness in a Dundee murder case screamed her friend was "bleeding out" in the street with "an arrow in his chest" in a desperate 999 call to police.
The recording was played at the High Court in Glasgow on the second day of the trial of Charles Little, who is accused of killing Gordon Diduca.
The 32-year-old, of Dundonald Court, denies firing a bow and arrows at Mr Diduca and others on a stairwell in Dundonald Court in the early hours of September 25 before striking Mr Diduca with a knife and killing him.
Mona Elbakoush, who lived opposite Little in the same close at 71 Dundonald Court, could be heard in the 999 recording, frantically trying to explain events as they unfolded.
While the sergeant on the phone tried to keep her calm, she was heard screaming and crying.
She said in the recording: "Gordon has been hit in the chest with an arrow. He's lying in the street and he's bleeding out.
"He's dying.
"Gordon is lying on the f***ing floor.
"He has an arrow in his chest."
She added that Jason Sinclair, another friend, had been "stabbed in the arm."
The court was told several of her friends had been drinking, taking cocaine and listening to music at her flat when she heard "thumping at the door".
She initially believed the thud was someone complaining about the noise but when she opened the door,  she saw Little "standing with a bow" in the close outside her front door.
She said a confrontation ensued between Little and her group.
Mr Diduca died from stab wounds in hospital later.
When it was put to her by defence agent Mark Stewart QC that she had not seen what happened and that her account to police on the call might be inaccurate, she said: "Possibly."
The court heard that in her initial police statement, Ms Elbakoush said she heard Mr Diduca shout "I'm going to murder you" at Little and another friend Colin Hughes scream "we will get you".
Some of the friends had also been involved in a fight with another group in the street that afternoon which police had to break up.
Earlier yesterday. the court was told the word "sorry" was written in blood on the living room wall of Little's flat following the alleged murder.
The first day of the trial on Monday heard Little believed he had been secretly recorded in the shower and became "paranoid" after taking speed the night before the alleged attack.
Little faces a total of five charges including murder, assault, threatening or abusive behaviour and assault to injury, permanent disfigurement and impairment, as well as possession of a class B controlled substance.
The trial, presided over by Lord Matthews, continues on Wednesday.