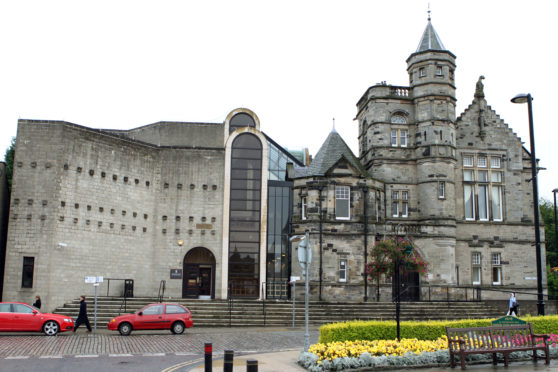 A Fife university student who turned to illicit substances after the tragic death of his wife from has been jailed.
Police found drugs worth up to £13,000 at the home of Saeid Berwinn in Glenrothes during a raid on August 16 last year.
Officers recovered a large quantity of amphetamine, a class B drug more commonly known as speed, and Berwinn* admitted possession of the drug with intent to supply at his address in Warout Road when he subsequently appeared at Kirkcaldy Sheriff Court.
Berwinn, 26, who was studying aircraft engineering at a university in Perth, was previously warned he could face a custodial sentence, and so it came to pass at his latest hearing.
Sheriff Alastair Thornton said: "The drug trade is a scourge on our society and that's equally the case in Fife as it is in any other part of the country.
"Those who become involved in drug trafficking must expect that the court will deal with matters such as this with significant severity."
The sheriff took into account the fact the charge involved a class B drug, that the storage was only on a single day, Berwinn's lack of record, and the fact that his circumstances had been "challenging".
However, he said he had been satisfied a custodial sentence was appropriate and jailed Berrwin for 16 months.
Defence solicitor David Bell explained how his client's partner had been diagnosed with a serious illness in February 2017 and passed away seven months later.
"It's fair to say Mr Berwinn did not cope particularly well after that," Mr Bell noted.
"He began to use alcohol and drugs, and amassed a debt in relation to the latter. He succumbed to some pressure by trying to remove that debt by agreeing to host a large quantity of drugs."
Mr Bell added that the drug debt was "no longer a live issue" after those chasing the debts appeared to "take some level of sympathy" with Berwinn's plight.
"It appears to be an isolated, albeit a dark, period in his life," he continued.
Berrwin had previously been fined £200 for another incident in which he made a threat to one of his friends at an address in Inveraray Avenue on August 10 – just six days before the drug search.
After arguing with Craig Ogilvie and his partner Kirsty Kenny, Berwinn sent a message to Mr Ogilvie making a demand and threatening "or it won't just be the shed".
Berwinn had also been accused of setting fire to a garden shed in Inveraray Avenue, although his denial of this was accepted by the Crown.