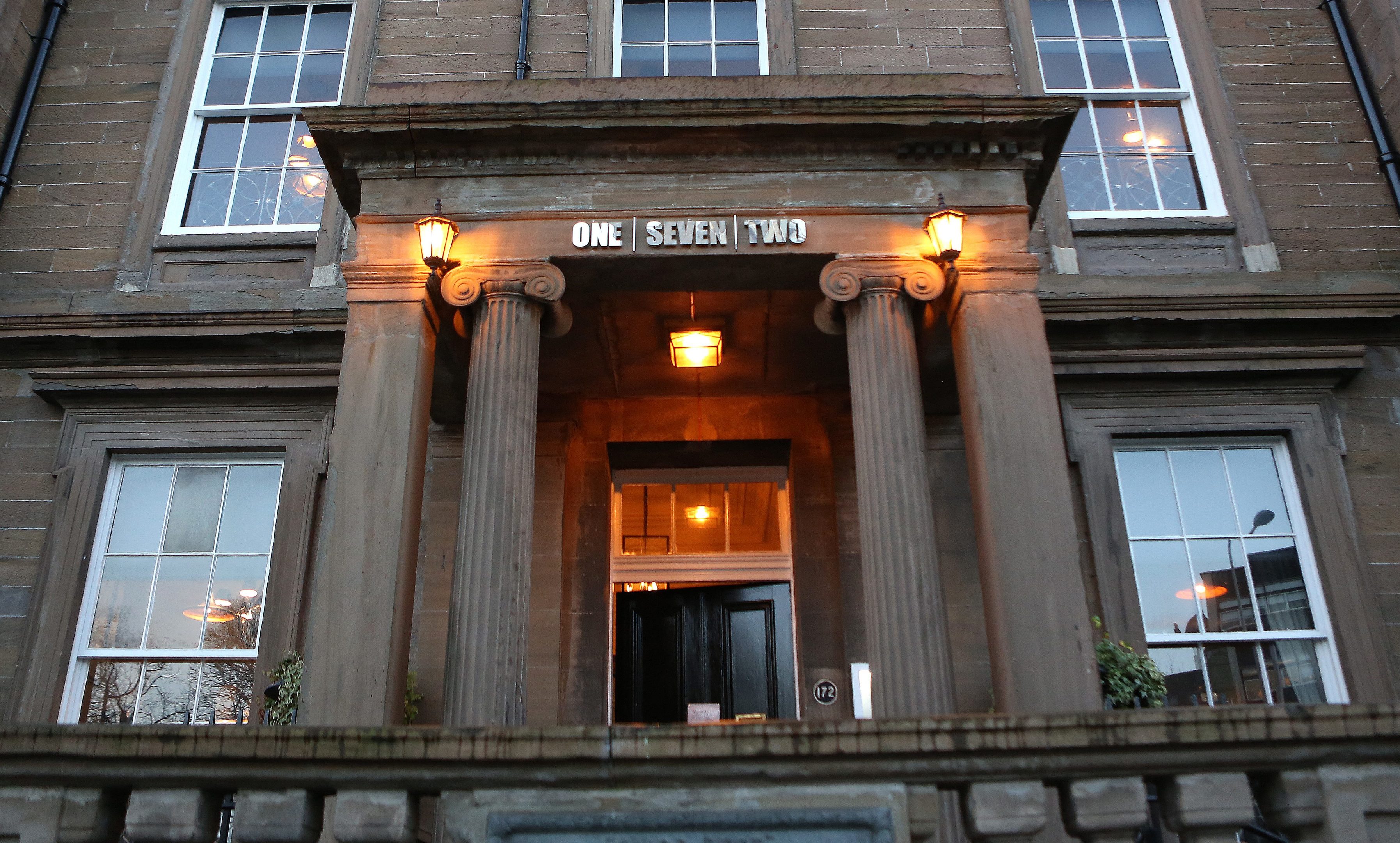 Dundee businessman Jimmy Marr has bought a prominent city centre restaurant, the 172 at the Caird in Nethergate.
The acquisition for an undisclosed sum is through his company City Centre Pubs Ltd, and he said it confirms his confidence in Dundee and its future.
The eatery employs in the region of 25 staff and Mr Marr said all of the jobs will be retained.
Last month Jimmy and wife Karen suffered a setback when two of their other companies Park Properties and Park Investments were put into administration.
The firms owned some of the city's best known licensed venues including the Playwright and the Taybridge Bar.
He blamed the situation on vigorous and unnecessary debt recovery action by Luxembourg-based lender Clipper Holding.
In buying the Caird he takes over from founder Cosmo Molinaro, and said the move reflects his dedication to the licensed restaurant trade in Dundee and to employ local people.
A statement on behalf of the Marrs said: "We are extremely excited about buying 172 at the Caird.
"We aim to provide a memorable experience for everyone who visits us and look forward to welcoming customers – new and old alike."
He said the classic building lends itself to being a top class establishment, and he would bring a new dimension to the venue.
The fine dining experience of the Playwright Restaurant, which he developed in nearby Tay Square, would be featured in the upper floor and traditional pub fayre offered on the ground floor level.
High teas will also be served and he pledged the best local produce will feature across both menus.
Live music will be a further attraction – ranging from jazz and blues to folk music.
He added: "The Caird will look to set new standards in hosting both local and international visitors."
Cosmo Molinaro wished Jimmy and Karen Marr all the best for their latest venture.
There had been uncertainty over the future of the business with it being closed after Christmas because of an issue related to its lease.
He continued: "I was determined to reopen it and get everything back on to a level playing field, which I achieved.
Popular Dundee restaurant 172 at the Caird to relaunch after sudden closure
"I was then approached by some out of town businesses with a view to its sale but I was anxious that it should be sold to people who would keep it in safe hands.
"Jimmy and Karen Marr know the Dundee licensed trade and are committed to the city and employing local people.
"They will  keep on all of the staff, and I am confident they are the right people to take the business forward."
Exclusive: Marr companies across Dundee and Angus plunged into administration