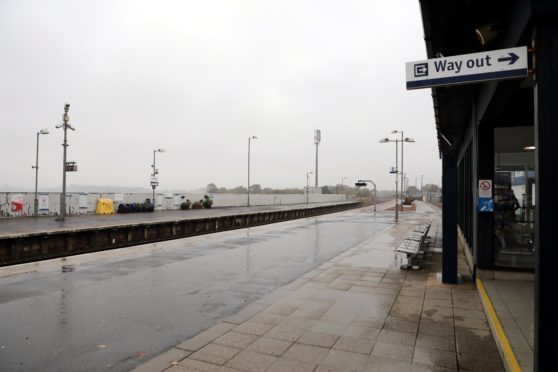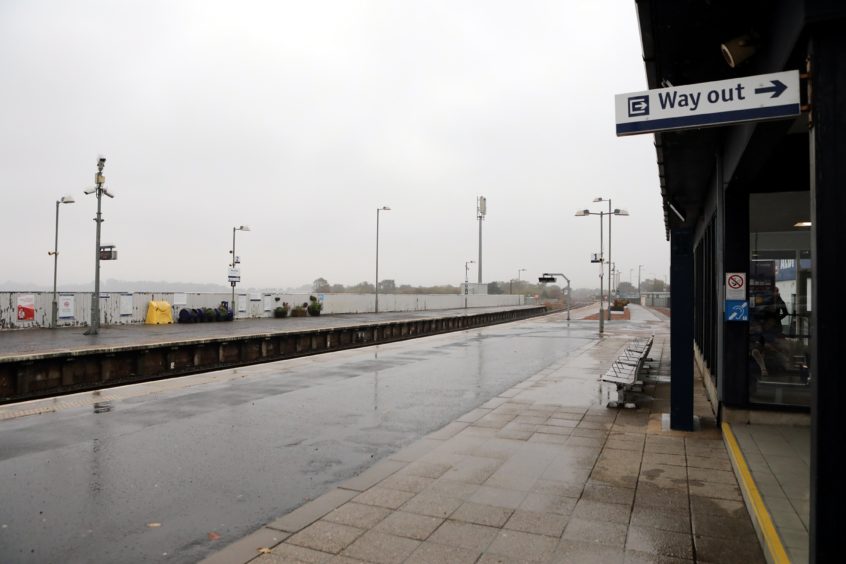 Long-awaited works to improve Montrose railway station are in line to start within weeks.
The upgrade is being carried out after campaigners branded facilities at the Angus halt "totally inadequate", claiming its shortcomings had been further exposed by a timetable brought in at the end of last year which made Montrose a pivotal station on the east coast main line.
Changes will include a full refurbishment of the station toilets, replacement waiting shelter, additional ticket machine, more seating, public address system extension and enhancements to CCTV.
North east Conservative MSP Liam Kerr had pressed for the upgrade, but his criticism of the "unacceptable" delay in the project progressing has been rejected by Transport Scotland.
In a response to Mr Kerr, Scottish transport secretary Michael Matheson said the procurement process for the scheme was now complete.
"Works are due to commence in the autumn, with a 12-week delivery programme leading to completion of the works by early 2020."
Mr Kerr said: "This is bitterly disappointing and totally unacceptable.
"The station upgrade was a big deal for the people of Montrose and cross-country travellers changing in Angus.
"Almost a year has passed since I was able to get ScotRail to agree to it.
"Now we've been told by the SNP transport secretary that "months" in fact means "a year".
"It underlines how little of a priority Angus is for Mr Matheson and Transport Scotland."
A Transport Scotland spokesman added: "Mr Kerr was previously advised that Montrose was part of a wider package of works being developed including stations such as Inverurie, Stonehaven and Arbroath.
"The delay in progressing the full package was due to applications for listed building planning consent for Inverurie and Stonehaven, which were ultimately rejected.
"This then resulted in a review of the scope of works planned, as the intention was to advertise the works as a whole package as a value for money tender process. Since the delay was unavoidable, Mr Kerr was made aware that we and ScotRail had both agreed to then prioritise Montrose and separate it from the main body of works.
"Mr Kerr was informed the Montrose project would still have to go through a new tender process as a standalone project. The process started in June and was completed by early July. Works are due to commence in the autumn, with a 12-week delivery programme leading to completion of the works by early 2020.
"The suggestion Angus isn't a priority doesn't stand up to scrutiny when considering the evidence above, and the additional services being introduced by ScotRail, such as the hourly Dundee-Arbroath and Aberdeen-Montrose services introduced last year.
"The Aberdeen-Montrose service is also due to be extended to Inverurie this December."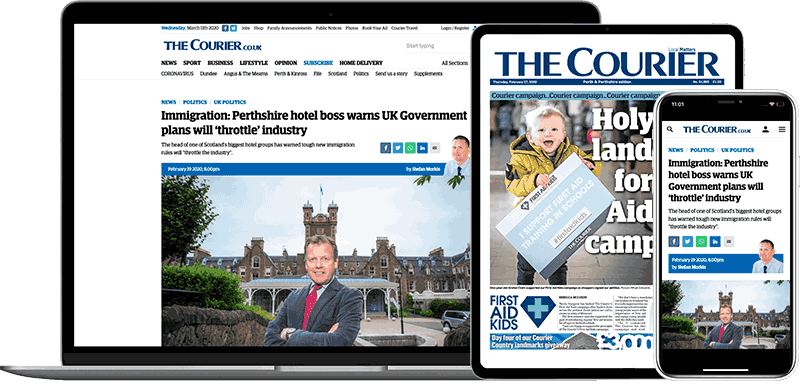 Help support quality local journalism … become a digital subscriber to The Courier
For as little as £5.99 a month you can access all of our content, including Premium articles.
Subscribe