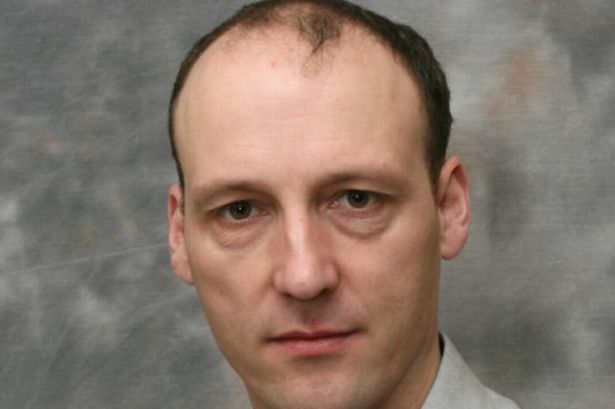 A Brexit Party candidate and Abertay University lecturer has been accused of racism after saying black footballers should ignore racial abuse from the terraces.
Stuart Waiton, a lecturer in sociology and criminology, denied any racist intent behind his comments, which were made when asked about the decision by Haringey Borough FC to walk off the pitch after their goalkeeper was racially abused.
During the interview on Sky News, Dr Waiton said he believes there is an "increased sensitivity" to racially-charged language, rather than an increase in racism itself.
He said players would not have considered walking off the pitch until the coverage of England's match against Bulgaria, which was stopped twice due to the racist abuse of some English players.
Dr Waiton claimed society has now " elevated the significance" of certain words.
He said: "I am not convinced there is more racism, and I think there is less in British society.
"What there is is a growing sensitivity to it. And a growing sensitivity to the use of racist language.
"When I was involved in anti-racist campaigns, the concern was to do with structural inequality. People in power who would deny people jobs, equality and rights.
"Today anti-racism seems to be almost entirely focused on language.
"We are starting to lose recognition of part of what we need in society is to ignore idiots, not listen to them and carry on regardless."
He later added: "People need to get on with things to a certain extent, and the authorities can resolve it.
"If we are going to stop every game because players are offended you will never have any games."
His comment provoked fury online, with several people accusing Mr Waiton of racism by saying players should ignore racist abuse.
Critics claimed that it is insensitive for him to suggest how black players should react to racist abuse.
Christina Jordean posted: "He's not black or likely endured racial discrimination from birth so don't tell us how we should react to words you don't see as 'racial abuse'."
Dr Stuart Waiton @StuartWaiton told @SkyNews black players in effect should 'man up' as we're all getting all to sensitive about words. He's not black or likely endured racial discrimination from birth so don't tell us how we should react to words you don't see as 'racial abuse'

— Christina Jordean (@CEOJordean) October 20, 2019
Krishnan Parmar said: "Not sure you can tell any POC (People of Colour) players how offended they are allowed to be."
@StuartWaiton serving some #WhitePrivilege on a Sunday afternoon @SkyNews . Not sure you can tell any #POC players how offended they are allowed to be by #FootballRacism … let alone call them 'Too Sensitive'. #Racism #Football

— Krishan Parmar (@KrishanParmar_) October 20, 2019
Four complaints were also made to the television watchdog Ofcom about the interview.
Dr Waiton later denied any racist intent and said he was not on Twitter so has not read the accusations of racism made against him,
He said: "I think everybody's opinion should be based and judged on what was actually said and not on what the colour of their skin is, or anything else.
"I am completely anti-racist.
"The first thing I got involved in politically was an anti-deportation campaign. I am totally opposed to any racism."
But Abertay University moved to distance itself from Dr Waiton's comments, which were made in a personal capacity.
A spokesman for Abertay University said: "The views expressed by Dr Waiton do not reflect those of Abertay University.
"Abertay is highly-committed to tackling racism and we are fiercely proud of our reputation in this area, which includes being the first University in Scotland to receive a Race Equality Charter Mark for work to support equality and diversity on campus."
Dr Waiton was selected as a Brexit Party candidate in August for the next general election.
He has campaigned against the introduction of the Named Persons scheme and was an outspoken critic of the Offensive Behaviour at Football Act, now repealed, which made sectarian singing a criminal act.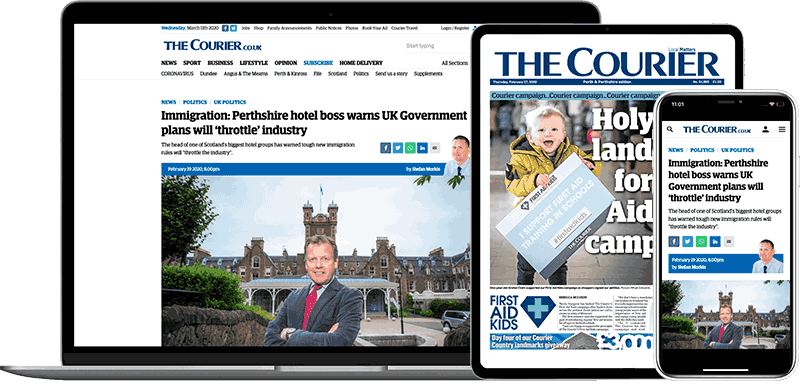 Help support quality local journalism … become a digital subscriber to The Courier
For as little as £5.99 a month you can access all of our content, including Premium articles.
Subscribe