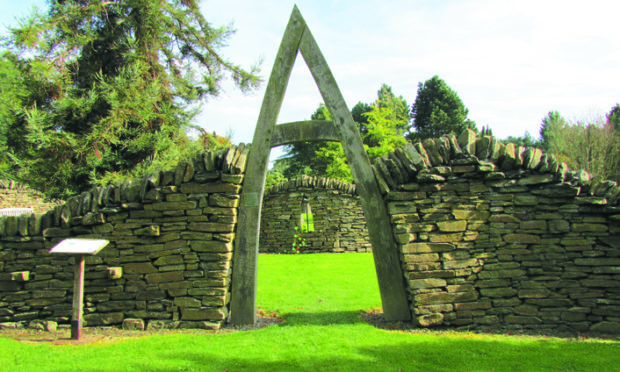 The University of Dundee Botanic Garden, which usually attracts 80,000 visitors each year, will re-open on Wednesday after a four-month pandemic close.
The full 27-acre garden will be open for people to enjoy, although there will be some new measures and restrictions in place to ensure a safe return.
In the initial phase, opening hours will be reduced to 10am-3pm and those wishing to visit will have to pre-book tickets via TripAdvisor or Viator, or alternatively join the Friends of the Dundee Botanic Garden.
Buildings on the site will remain closed, including the glasshouse and the café.
Garden curator, Kevin Frediani said: "It has felt like a never-ending road during lockdown, but it will be great to see people return to make this garden come alive again.
"Opening the main garden has been something our Friends and regular visitors have been asking for and I am now confident we can open without anyone being put at risk.
"We may not be able to visit foreign climes, but we offer 27-acres of secret garden in a unique setting where you can enjoy a walk around the world of plants," he said.
Set in 9.5 hectares on sloping land near the River Tay, the garden boasts a wide range of plants, including collections of conifers and broad-leaved trees and shrubs, tropical and temperate glasshouses, and water and herb gardens.
It features indigenous British varieties as well as representative collections of important plants from all the continents of the world.