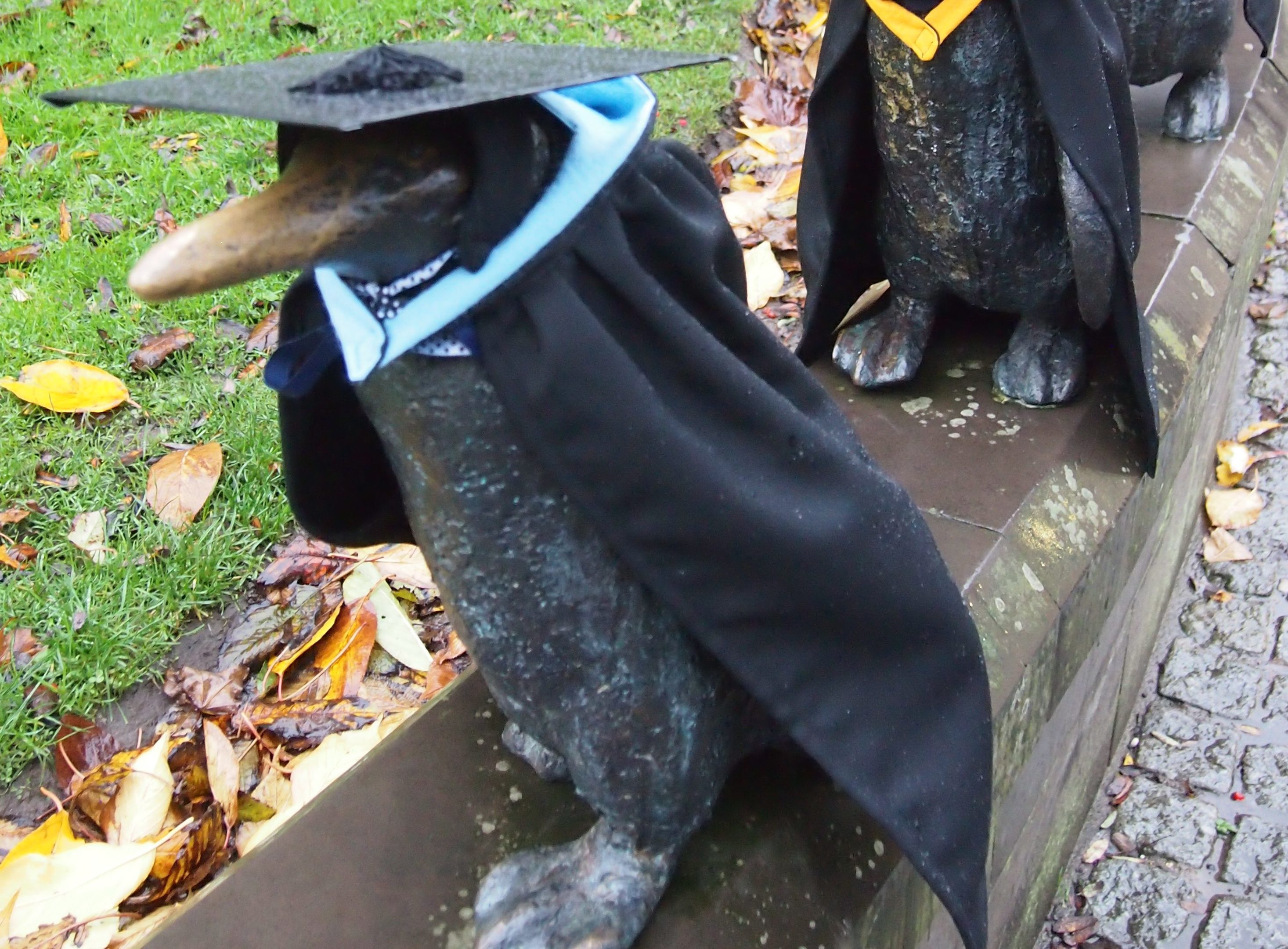 Dundee University is offering students the chance to p-p-p-pick up the world's first degree in penguin studies.
The university unveiled the masters degree in penguin studies on Saturday, April 1.
The inter-disciplinary postgraduate course will allow students to explore the world of penguins up close and gain hands-on experience of penguin rearing.
Modules will include "Penguinese – the language of penguins" and "Did penguins ever fly?"
Students will also be given their own penguin to look after for the duration of the 12-month course.
They will also be asked to examine the role of penguins in popular culture, from the child-friendly animation of Happy Feet to the satirical examination of post-Soviet Ukraine in Andrei Kurkov's 1996 novel Death and The Penguin.
Due the anticipated demand for places on the course, applications will only be accepted between midnight and 12 noon on Saturday.
Penguin enthusiasts can apply by visiting www.uod.ac.uk/penguins
Anyone wishing to apply must be able to prove they have suitable living space, such as a bath, for a growing penguin and a ready supply of fish.
Dr Ramanee Peiris, senior penguinologist and course leader, said: "It's a dream come true to finally reveal our course.
"It's a bit of a shame that our application period is only open for 12 hours but it will do for now.
"Allowing for an unprecedented opportunity to students across the world, the Penguin Studies MSc will enable never-before-seen interaction between academia and our feathery friends."
According to website penguinworld.com, there are 17 distinct species of penguin.
Despite being named after the bird, there is no proven link between penguins and the chocolate biscuit of the same name, which were first made in Glasgow in 1932.
It is believed penguins have existed for at least 30 years longer.
For more on this story see page 27.