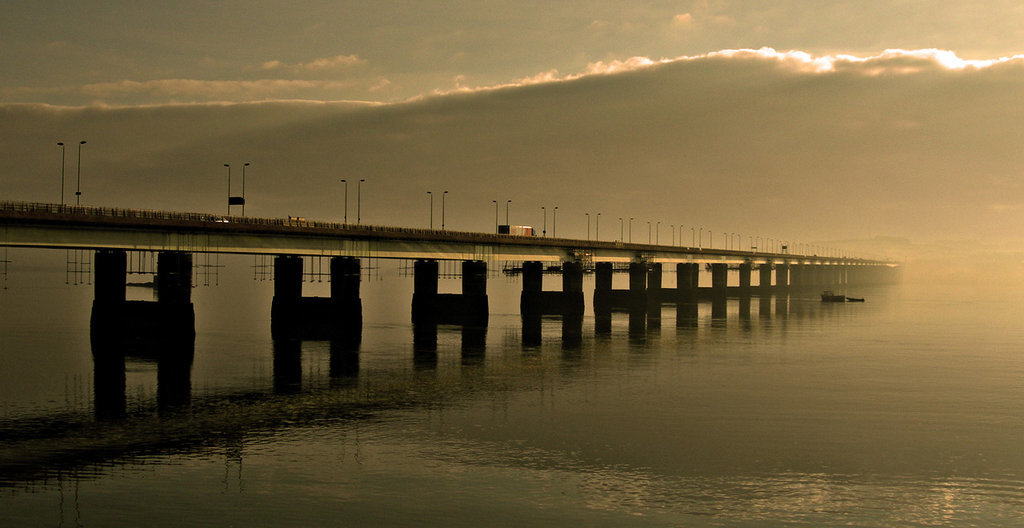 The Tay Road Bridge will officially be given a nickname this week following a "slip of the tongue" on the airwaves.
After the newly-opened Queensferry Crossing was nicknamed "Kevin" by local residents, Wave 102 breakfast presenter Chris Duke asked his listeners why the main link between Dundee and Fife doesn't have a moniker.
He took to social media to ask people what they thought the structure should be nicknamed, narrowing the choices down to the four most popular suggestions: Thor, Taylor, Lika and Steve.
For reasons unbeknown to Mr Duke, the latter was picked as the favourite.
And now there will even be a lighthearted official "nicknaming ceremony" held on Steve itself on Friday.
Mr Duke said: "I saw that locals had started calling the Queensferry Crossing Kevin. It was a wee slip of the mouth comment on the air. I said, 'why can't we have a nickname for our bridge?'
"It went from there. It turned into a Facebook post. I gave some suggestions of what we could call the bridge and things just sort of spiralled and went a wee bit crazy.
"Thor, Taylor, Lika and Steven were the four most popular ones suggested."
He added it had all been a "wee bit of fun" until Tay Road Bridge board members got in touch and said they would like to endorse the most popular nickname and that management were "fully behind" the campaign.
Though the Queensferry Crossing was nicknamed Kevin by residents in South Queensferry in reference to Scottish comedian Kevin Bridges, the name Steve has had people scratching their heads.
Mr Duke added: "I think Steve definitely suits the bridge. Steve and Kevin can be good friends."
Tay Road Bridge manager Alan Hutchison said: "It is just a wee bit of fun. The chair of my board (Dundee councillor Stewart Hunter) was very supportive. The Tay Road Bridge is very important to our community.
"It's came from the Queensferry Crossing. Wave 102 saw a bit of an opportunity.
"I can't quite make the connection in my own head with Steve. Kevin I could work out but not Steve, unless I am missing something."