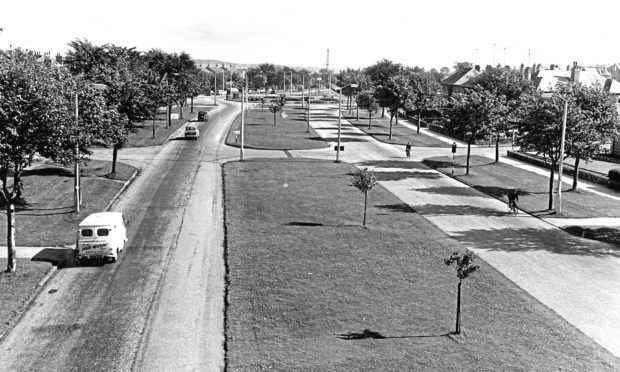 Exploration and discovery was not limited to the moon in 1969.
That same year a Klondyke-esque rush was sparked to Scotland's north east as the extent of the oil and gas reserve in the North Sea became clear.
It was a multi-billion pound prize that would change the face of Scotland – and Aberdeen in particular – for ever.
The influx of major multi-nationals brought jobs and prosperity to the area, but it also put severe strain on the city's already struggling roads and transportation infrastructure.
It was not a new problem.
Seventeen years earlier – just seven years out from the Second World War – planners mooted a major upgrade of the Granite City's roads network.
The Aberdeen Western Peripheral Route (AWPR) was born.
It was a radical project that did not make it off the table in that decade or any of the following five to come.
Finally, as Aberdeen was paralysed day-by-day, the bull had to be taken by the horns and, in 2011, Scottish Ministers approved AWPR for construction.
Five months ago – a total of 67 years after the first seed of the project was sown – AWPR was finally completed and opened to traffic.
Strangled for so long by the sheer volume of traffic on its roads, Aberdeen was finally able to breath again.
I mention this because Dundee is now on the horns of a very similar dilemma.
Remarkably, this city has now relied on the Kingsway to keep traffic flowing for a century.
Planning began in 1911 as part of famed architect James Thomson's vision for Dundee and the road opened in 1919, when it effectively marked the city's northern boundary.
That it continues to play a central role in the city's transport infrastructure 100 years on is testament to the brilliance of Thomson's idea.
But is the Kingsway – and the early miles of the A90 that connect into the city – fit for purpose in the 21st Century?
A recent road accident suggests it may not be after the whole north end of the city became gridlocked after a single vehicle accident.
Calls for a new Dundee bypass flowed as a result. But plans already exist.
A quick Google search wil bring you to the Dundee Northern Relief Road page of the Transport Scotland website.
It envisages a new loop branching off close to the Swallow Hotel roundabout on the eastern edge of the city and rejoining the exisiting A90 somewhere around Tealing.
It even comes with a price tag of between £100 million and £250m.
My gut reaction is to hate the idea because of the irreparable damage it would cause to communities and the glorious contryside that any new bypass would have to pass through.
But I appreciate the Kingsway will struggle to muddle along for another 100 years. Progress is often painful.
Get in touch with your local office at Dundee or send a letter to The Courier at letters@thecourier.co.uk