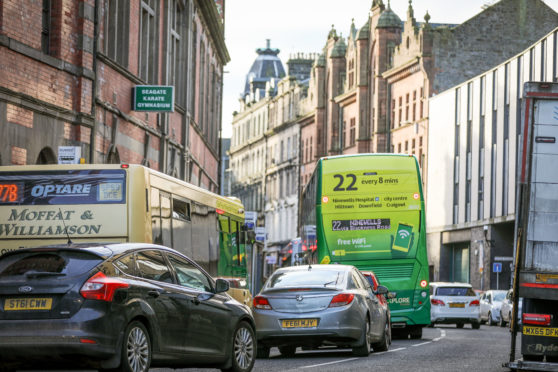 A leading Tayside environmental group has said it believes banning all petrol and diesel cars from Dundee City Centre before 2030 is a "reasonable" target.
Friends of the Earth Tayside (FoET) say the radical measures could be achieved if Dundee City Council is "ambitious" in its approach over the next few years.
A council task force was established in September last year to lead the development of a Low Emission Zone (LEZ) in Dundee, which has three of Scotland's 10 most polluted streets.
However, there has been little progress towards establishing its parameters.
A Low Emmission Zone (LEZ) is a scheme which prohibits vehicles which cause high rates of pollution from entering a specific area of a city. If the driver breaks the rules of the zone, they are fined.
The Scottish Government wants to introduce such zones in all four of Scotland's major cities by next year as a precursor to the phasing out of petrol and diesel cars altogether.
This week, a coalition of 19 environmental groups, civic institutions, companies and business groups called for the cars to be banned from Scottish city centres by 2030.
Andrew Llanwarne, co-ordinator FoE Tayside, said he believes it "makes sense" for Dundee to learn from other cities that have already put in place measures.
He said: "It's very encouraging to see a lobby group made up of a range of influential businesses and other organisations pressing for more urgent action to tackle climate change.
"For many decades policy makers have been heavily lobbied by fossil fuel interests, resulting in favourable legislation and tax concessions.
"Now there is more pressure for protecting the planet and the public, rather than profits for fossil fuel companies.
"The proposal for banning petrol and diesel cars from city centres is a reasonable one given the target date of 2030.
"This is not far short of the Scottish Government's current target of banning the sale of new petrol and diesel cars and vans by 2032.
"Glasgow is the first Scottish city to introduce these restrictions, in line with Scottish Government policy, and Dundee City Council is working on the details of its own LEZ now, for introduction next year.
"It makes sense to learn from the experience of other cities, and we are hoping for an ambitious LEZ plan for Dundee to reflect the council's Declaration of a Climate Emergency in June.
"This will also make a major contribution to tackling the problem of air pollution which affects the health of so many people in Dundee."
It comes as Dundee gets set to host a major conference on global climate change next month.
World-leading experts in climate change law and science will gather at Dundee University from September 27-28 for the inaugural event.
Leading experts in the field including Australia's 'Green Judge', Hon. Chief Justice Brian J Preston and Oxford's climate expert Professor Friederike Otto are among those speaking during the weekend.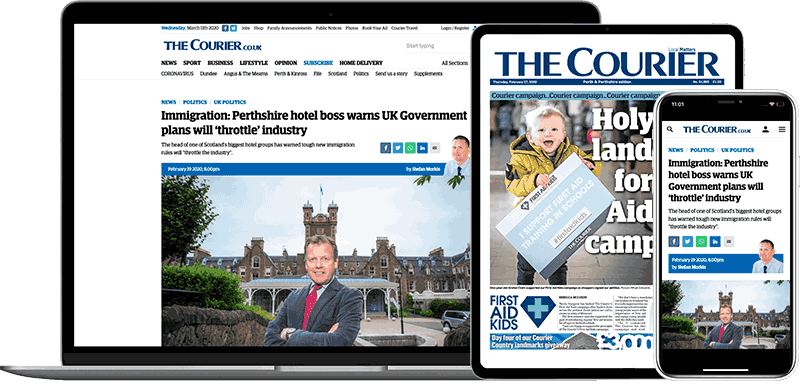 Help support quality local journalism … become a digital subscriber to The Courier
For as little as £5.99 a month you can access all of our content, including Premium articles.
Subscribe