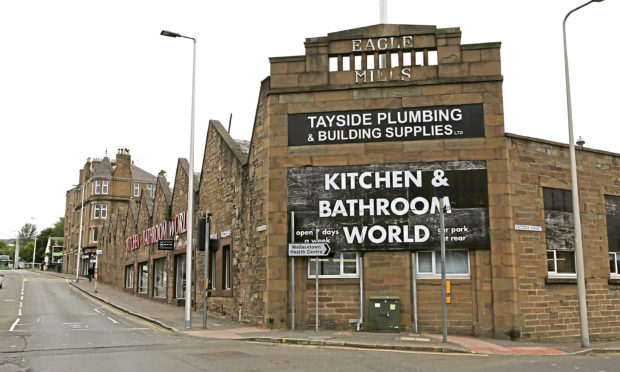 The former premises of a liquidated kitchen and bathroom business has been bought as part of a £3.5 million residential and nursery development.
Tayside Plumbing & Building Supplies Ltd recently ceased treading with the loss of 12 jobs but its building has been bought from liquidators for an undisclosed sum by Eagle Mill Capital Limited.
The company already owns the adjoining former jute mill and has had plans approved to turn it into 34 apartments, a nursery, bakery and coffee shop.
It will also convert part of it into a new fabrication unit to house a long-term industrial tenant.
£3.5 million plan to reinvent historic Dundee jute mill into flats, nursery and business units
The redevelopment was due to begin in October but this will now likely be delayed until early next year.
The premises of the liquidated business includes extensive warehouse facilities as well as the Kitchen and Bathroom World showroom.
Eagle Mill Capital managing director Graham Giblen, whose sister worked in the mill many years ago, said the delay will allow time to reassess the plans to incorporate the increased size.
He said: "Now that we've purchased this property, things have changed.
"We need to reevaluate how we'll use this part of the building.
"It will be done in two phases. The first will be the original plan and the second will be incorporating this building.
"Do we use it for storage or do we come up with a modern idea?
"The whole development has to flow and we have to think about traffic entering and exiting.
"Our priority is to make sure it's secure for winter and amend the planning application slightly. A lot of the former showroom needs assessed."
The transformation of the prominent building, which is bordered by Victoria Street, Brown Constable Street and Lyon Street, is expected to take at least two years.
It will incorporate many of the mill's original features such as the reinforced stone floor, iron columns and roof trusses.
The B-listed building, constructed in 1864 and extended in the 1930s, was described as "the most modern and best equipped jute mill in the world" by The Economist.
Following an end to the city's jute trade in the 1970s, the building fell into a state of disrepair and was eventually marked by Historic Scotland as 'at risk' in 2016.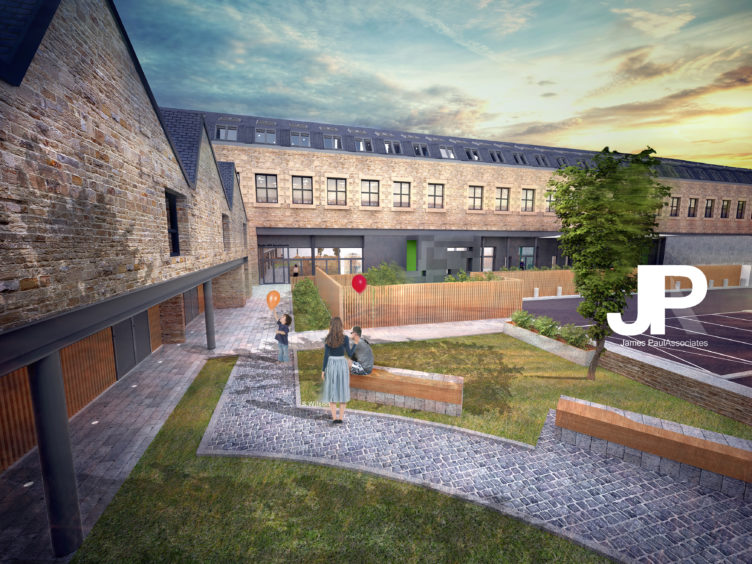 Artist's impressions of the developmentThe company bought it 10 years ago and were given the green light for the transformation by city planning officials in October last year.
They are being supported by Broughty Ferry-based architect James Paul Associates.