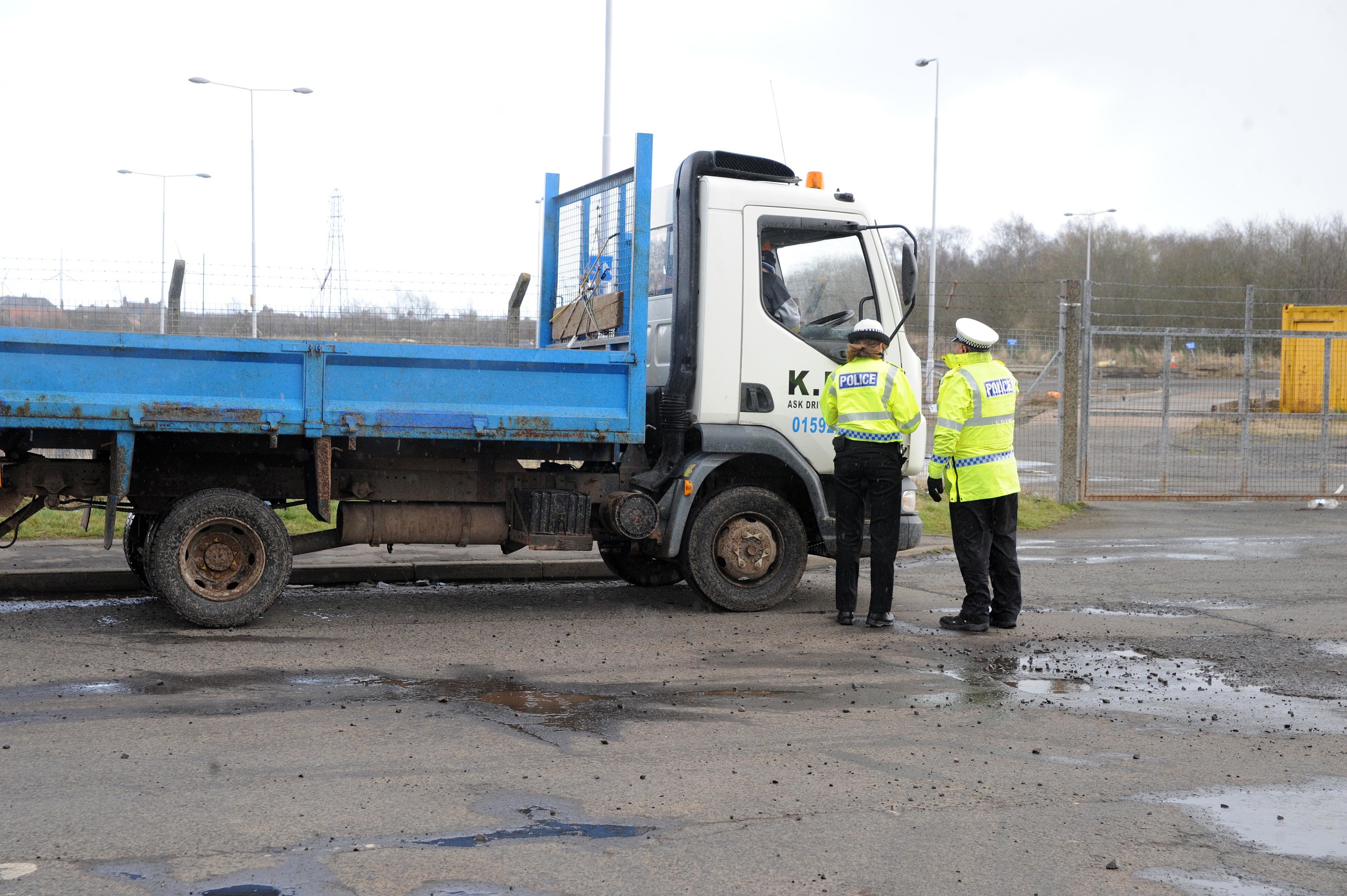 Police in Fife have vowed to continue tackling the trade in stolen metal following a targeted day of action.
Officers swooped on industrial estates throughout the region earlier this week, part of a multi-agency effort to clampdown on the crime after new legislation was brought in last year.
One trader was found to be operating without a metal dealers licence, while three vehicles were seized for having no insurance.
Three more vehicles were stopped from continuing their journeys, requiring urgent work to be fit for use on public roads.
In total, more than 189 motorists were stopped as part of the operation.
Chief Inspector Stephen Innes of Police Scotland's road policing unit said Monday's initiative had proven beneficial.
"We have run a number of days of action along with British Transport Police prior to the new law coming in, in order to raise awareness of the changes and ensure traders could make arrangements to comply.
"It also meant we could stop and speak to drivers about the general safety and roadworthiness of their vehicles as well as allowing partners to carry out specific checks.
"There is no excuse for not knowing about or complying with the law that has been in force for a number of months.
"Metal theft can have a devastating effect on communities and businesses and we also have a commitment to making our roads safer for everyone."
Monday's clampdown was conducted as part of Operation Scandium, a British Transport Police-led campaign, working the Police Scotland and several government agencies.
Industrial estates in Kirkcaldy, Thornton and Inverkeithing were all targeted by officers, stopping and searching vehicles entering local scrapyards.
It follows the introduction of Scottish Government legislation last year, banning cash transactions between those dealing in scrap metal, making all material traded traceable in a bid to stop rogue traders.
Mr Innes said that while Monday's campaign had been effective, police would continue to take action in the battle against metal thieves, adding:
"Further action will be taken in the east of Scotland over the coming weeks to ensure that those ignoring the law and putting people at risk are brought to justice and removed from our roads."