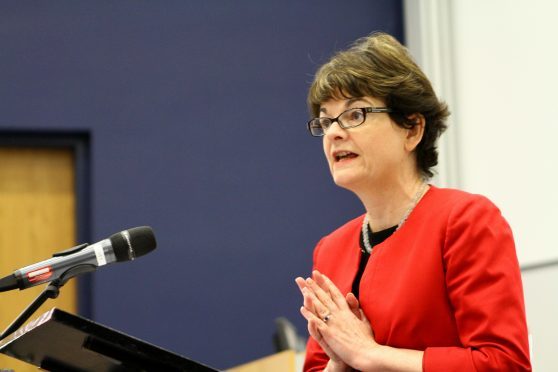 The principal of the University of St Andrews has challenged the view of her former student Michael Gove of experts as elitist.
Professor Sally Mapstone said during a debate in Holyrood it was wrong to put those with specialist knowledge into a class-based elite group.
Mr Gove, who was tutored by Prof Mapstone at Oxford University, famously claimed during the Brexit campaign that Britain had "had enough of experts" as people argued over how the economy and public services would be affected by leaving the EU.
At the Festival of Politics, she said: "I would really want to resist the notion that just because you know a lot about a subject that puts you into, if you like, some class-based elite.
"But I do think if you've got expertise you need to develop the capacity to explain it in a way that makes people feel engaged and involved and that they want to hear some of that."
Prof Mapstone said Gove, who read English and sat through some of her lectures, had portrayed experts as "distanced" and that they thought they knew best.
She was a panellist in an event inspired by Gove's claim which questioned what so-called experts really know amid Brexit, shock elections and financial crisis.
The panel, also including Professor Jonathan Portes, of King's College, London, and Dr Julia Paul, of Queen's University, Belfast, debated the necessity of experts.