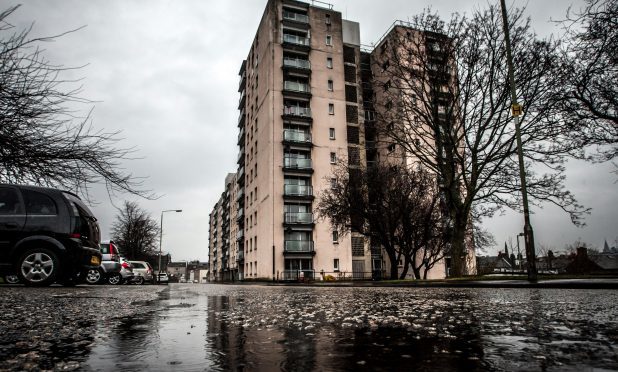 A blaze-hit block of flats in Perth city centre has become the focus of a new architecture study which looks at ways of reincorporating high-rises into the local community.
Pomarium Street flats was used as a case study by Dundee University graduate Alistair Battles, 24, who believes a vibrant new neighbourhood should be created around the buildings to increase social interaction.
He worked with Perth and Kinross Council on a series of theoretical  ideas for the tower block which was the scene of three fires in three weeks between December and January.
Alistair wants local authorities to use the flats as a focal point rather than demolishing or re-cladding them and suggests bringing the lower floors into community use as shops or other facilities – in a process known as groundscaping.
Residents 'living in fear' after three fires in three weeks at Perth high-rise
Alistair's Pomarium Street study proposed re-siting the city's bus station to create a new rail-bus transport hub with a residential development built opposite the multi-storey.
Alistair said: "Re-cladding is a quick fix that we saw have horrific consequences at Grenfell but even when appropriate materials are used, improving the aesthetics of a building does nothing to address some of the fundamental issues.
"By making more use of the ground floor to house amenities and connecting the multi to new and existing buildings you create a context for the structure.
"My project discusses how a neighbourhood can become encouraged in this new development through a new communal identity and social interaction between the community. Despite the stigma attached to multi-storeys, high-rise living has been shown to work well with the right infrastructure."
The project is purely conceptual and was started in order to stimulate debate about how to create a successful neighbourhood. However, Alistair believes the lessons learned from the lockdown period will help inform architectural and planning decisions in the future.
"A new sense of community has emerged in recent months and I have also highlighted in my research paper how this shows the need to develop a sense of neighbourliness that fosters a sense of belonging and togetherness in new developments," he said.
The project was unveiled as part of the University of Dundee's graduate showcase which went live on Friday online after the annual degree show was cancelled due to coronavirus.
The work can viewed at www.dundee.ac.uk/degreeshow/2020/ until June 21.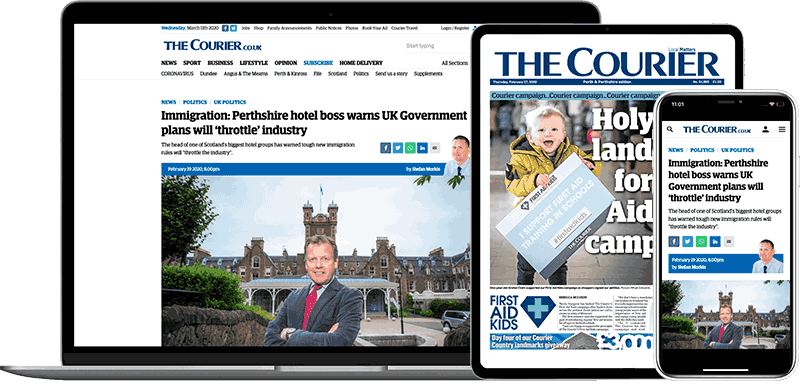 Help support quality local journalism … become a digital subscriber to The Courier
For as little as £5.99 a month you can access all of our content, including Premium articles.
Subscribe