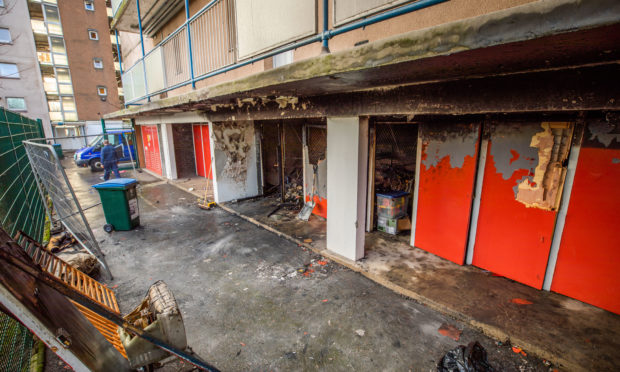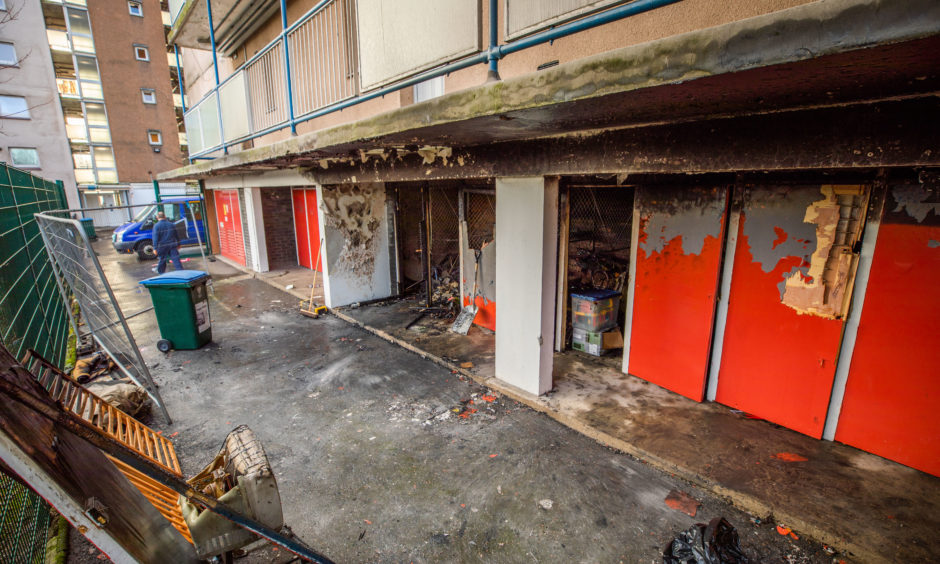 Residents in a block of high-rise flats in Perth are "living in fear" after firefighters were called to three blazes in under three weeks.
Thirty people were evacuated from the eight storey building on Pomarium Street in the city centre after a fire broke out in the storage area of the building on December 22.
Emergency services were then called to two further fires in the bin area of a second tower, on January 5 and January 9, leaving residents worried about the safety of their flats in the council maintained property.
Fire chiefs have now said they are treating the fires as suspicious.
Gordon Pryde, Scottish Fire and Rescue Service's local senior officer for Perth, Kinross, Angus and Dundee said: "The Scottish Fire and Rescue Service has a very clear, zero tolerance approach to deliberate fire raising because it puts our communities at great risk.
"It presents a danger to life and property, and we understand the real concern it may cause this close community."
One resident said the multiple fires were affecting his wife's health and called the ongoing situation a "nightmare".
The man, who did not want to be named, said he had to take his wife to the hospital after the blaze on Sunday because she suffered a panic attack.
"She took another one on Thursday night but luckily there was someone who knew what to do," he said.
"We're living in fear now. I want out of here. We can't sleep at night.
"There could be another one and it could be more serious.
"The council don't seem to be bothered. It's a nightmare."
The resident claims he and his family have been told to remain in their flats if a fire does break out, but he said they were not prepared to risk it after the tragedy at Grenfell Tower in London.
He said: "They're telling us the building is all concrete and they're telling us to stay in the house but we're not going to stay in the house.
"They told them to do that at Grenfell and it was the wrong thing to do.
"People are going to panic and leave."
He said concerns had been raised about the lack of fire safety drills and the safety of elderly residents on higher floors.
Neighbours also want the council to install smoke alarms in the landings.
A public meeting is due to take place between residents, Perth and Kinross Council and firefighters at the Queen's Hotel in Perth on Monday at 4pm.
A spokesperson for Perth and Kinross Council said: "Collectively, we are taking this extremely seriously and are working closely with both SFRS and Police Scotland to ensure that any offenders are speedily brought to justice.
"In the meantime we can reassure residents that we have put round the clock security in place at the flats. We would encourage residents who see anything suspicious to immediately report it to the Police  on 101 or 999 in an emergency; or in confidence via CrimeStoppers on 0800 555 111."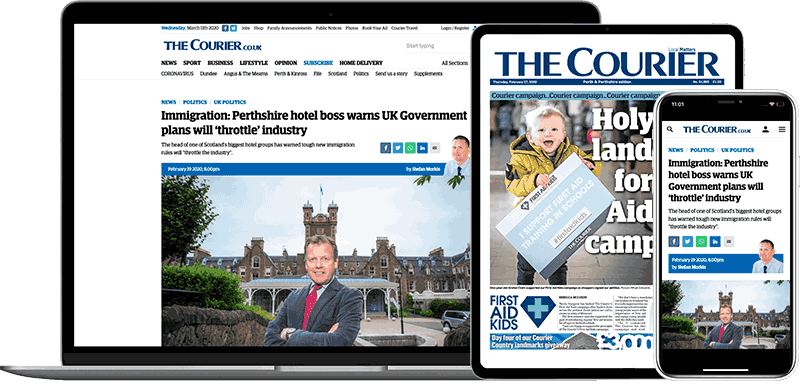 Help support quality local journalism … become a digital subscriber to The Courier
For as little as £5.99 a month you can access all of our content, including Premium articles.
Subscribe