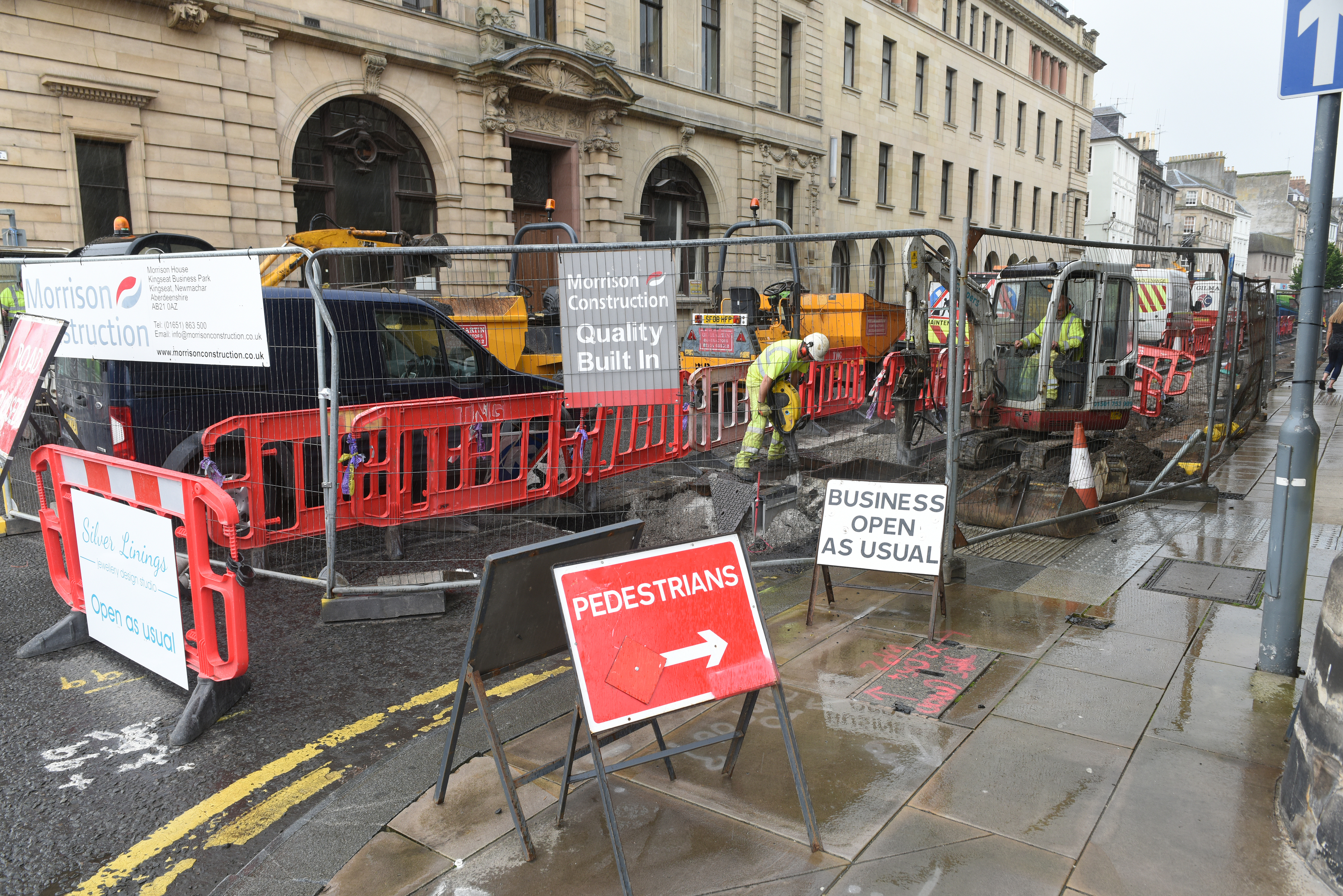 Businesses in Perth's George Street are hoping two months of city centre roadworks don't hit trade too badly.
The High Street from Tay Street to the Watergate/George Street junction closed on Monday for nearly eight weeks to allow the area outside the council buildings at 2 High Street to be paved and upgraded.
Until September 23 access to George Street and High Street is being diverted along Watergate and St John Street by reversing the one way system and imposing a 10mph speed limit on these streets.
On the first day of the closure George Street appeared quieter than usual with many parking spaces not taken.
"It is quiet and it will be quiet but I will wait to see the full impact, this is only the first day," said one local trader.
"My worry is that unless you are desperate to come into George Street you will give up."
Hairdresser Campbell Ewen conceded it was quieter and felt that directions for motorists having to cope with the radical change were inadequate.
"The signage isn't clear enough at the Watergate and there is confusion about how to get into George Street," he said.
In a letter to local businesses the council explained that undertaking streetscape improvements on the High Street was part of the multi-million transformation of the council headquarters.
"This is part of the council's ongoing commitment to the investment in the public realm and it is envisaged that this will encourage further private investment in the city centre," said the letter from council traffic and network manager Charles Haggart.
"As with all works of this nature, it is inevitable that there will be some disruption for which I wish to apologise in advance."
On two Sundays – September 4 and 11 – the carriageway at the junction of High Street/Watergate/George Street will require to be totally closed to all vehicles.