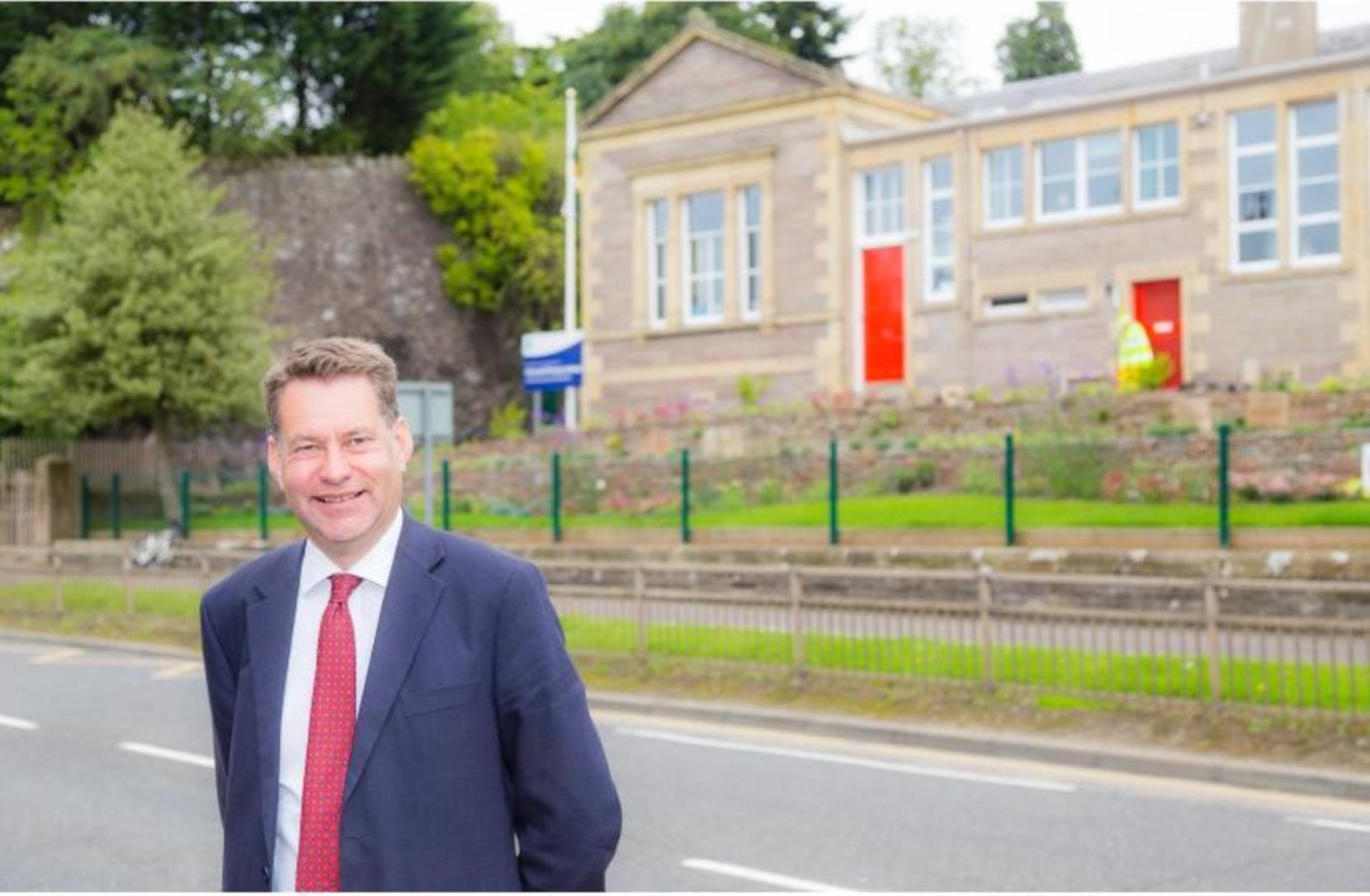 Politicians are demanding safety measures at a Perth primary school, following the departure of its local lollipop woman.
Perth and Kinross Council has pledged to replace the crossing patroller at Kinnoull Primary, near the busy Dundee Road and Bowerswell Road junction.
The local authority said it is also considering other measures following concerns that children were now having to negotiate fast-moving traffic to get to lessons.
Mid-Scotland and Fife MSP Murdo Fraser said the only safe alternative route — using the crossing at Bridgend — adds considerable time to the youngsters' journeys.
"Dundee Road is a major arterial route and one of the busiest roads in Perth," he said.
"It is vital that there is a crossing warden to help school children get across the junction with Bowerswell Road safely.
"School pupil safety must be the primary concern for Perth and Kinross Council. I have written to the chief executive to press this point home, as there can be no substitute to having a crossing attendant help youngsters cross safely."
He added: "With schools having recently returned following the summer holidays, it is imperative that the council makes a quick decision n replacing the previous lollipop lady at Dundee Road."
Councillor Heather Stewart said she was "very concerned" that there was no crossing attendant at the junction.
"Perth and Kinross Council need to rectify this situation as soon as possible or risk a serious incident," she said.
"Encouraging children to make healthy life choices, like walking to school, is important but they must do so safely."
A council spokeswoman said: "We recognise that there is currently no crossing patroller at this junction.
"We take the health and safety of all children very serious and work in partnership with parents and carers to ensure children are able to travel to school safely."
She added: "We have taken steps to try to address the situation as soon as possible. Supply crossing patrollers continue to be sought through advertising and via posters in local areas. We are also looking at carrying out a road safety assessment at the junction to determine whether any other measures may be required."
The council said it would respond to Mr Fraser's letter in due course.