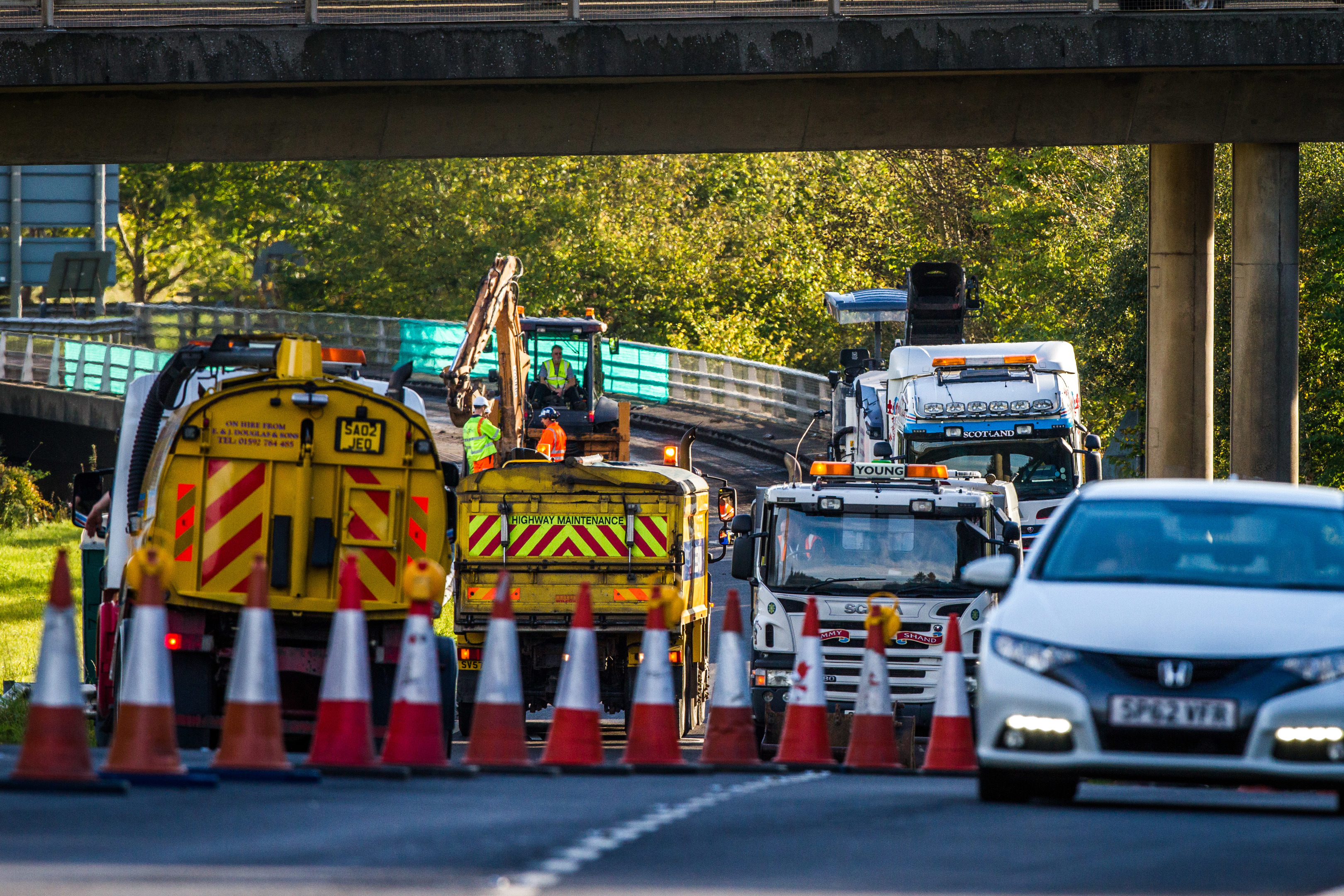 Motorists using the M90 motorway near Perth will have to endure more misery following the announcement that roadworks on a vital slip road have been extended due to bad weather.
It's been revealed that the £330,000 improvement programme of work on the A912, which was due to be completed on Monday, will now carry on until Wednesday.
Traffic that uses the slip road, which is one of the arterial routes into Perth, has been diverted towards the Broxden roundabout.
However, motorists will be hoping there is not a repeat of the first day of roadworks on this slip road which led to traffic gridlock near the Craigend junction on the busy M90.
Traffic ground to a complete standstill during the morning rush hour on Monday, October 3, with tailbacks stretching several miles long. The delays were said to be adding around 30 to 40 minutes to some drivers' journeys.
This is the latest programme of roadworks on the M90 and follows eight previous schemes carried out on the motorway in the past two years, at an estimated cost of £2 million.
BEAR Scotland confirmed the work on the slip road will be "extended" by two days due to "heavy rains" affecting the area.
A BEAR Scotland spokesperson said: "Works to the A912 off-slip into Perth have been progressing well with the off-slip originally scheduled to reopen on Monday morning.
"However, with heavy rain forecast overnight on Friday/Saturday and said to last the remainder of weekend, this has delayed the final stages of operations.
"The A912 off-slip will remain closed until the works are completed with the reopening currently scheduled for Wednesday morning – weather permitting."
"The works are part of a £330,000 improvement programme for the A912 slip which will see two bridges upgraded throughout October.
"Works on the second bridge, which carries the A912 immediately before the 40mph zone into Perth, began this week and will involve upgrading the safety barriers and parapets."
For information on 'real time' journey, which is provided by Traffic Scotland, motorists should visit www.trafficscotland.org or twitter @trafficscotland.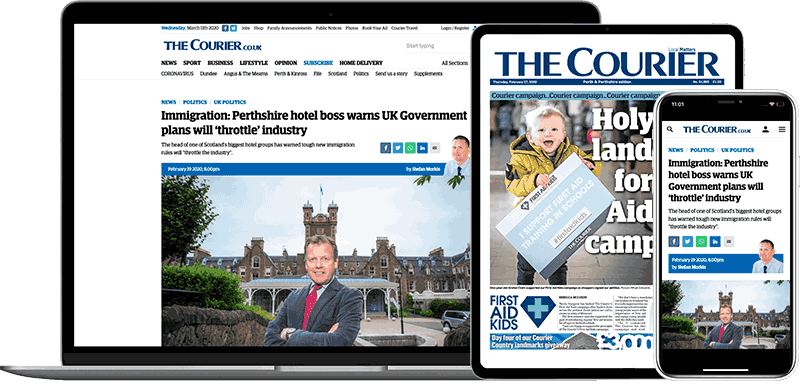 Help support quality local journalism … become a digital subscriber to The Courier
For as little as £5.99 a month you can access all of our content, including Premium articles.
Subscribe