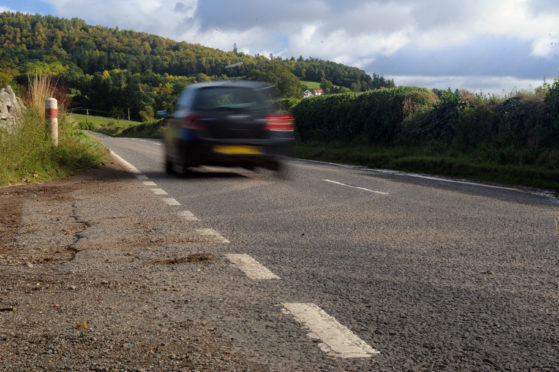 Some sections of the A85 in and around Comrie will be closed overnight as resurfacing work begins.
More than half a million pounds is being spent on improving three stretches of the trunk road at Comrie and St Fillans.
Work begins on Monday September 3 with the final phase due to finish on Thursday October 4.
Eddie Ross, BEAR Scotland's North West representative, said the improvements would increase safety as well as the road.
He said: "We've taken steps to minimise disruption, including scheduling works to take place overnight and working to keep the road open through Comrie village as much as possible.
"We encourage road users to plan ahead by checking the Traffic Scotland website and allow extra time to reach their destination.
We thank all road users and the local community for their patience while we complete the improvements."
The work will be completed in three parts. The first phase, which begins on Monday, will see the road to the east of St Fillans resurfaced during working hours on weekdays. The road will remain open, but a 10mph convoy system will be in place.
The second phase will see a short stretch of the road through Comrie village resurfaced overnight from 7pm to 7am.
The road will remain open for most of the work, but an overnight road closure is scheduled for Thursday, September 20 at the Comrie Fish and Chip Shop.
Traffic will be able to pass at 10pm, midnight, 2am and 4am in order to minimise the disruption.
The final phase will see the A85 West of Comrie to Tullybanocher closed overnight for 10 nights, starting Sunday September 23.
No works will take place on Friday or Saturday night and the road will be open as normal during the daytime.
Traffic will again be allowed to pass at 10pm, midnight, 2am and 4am.