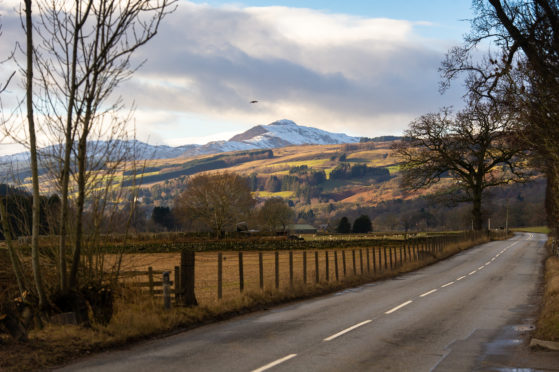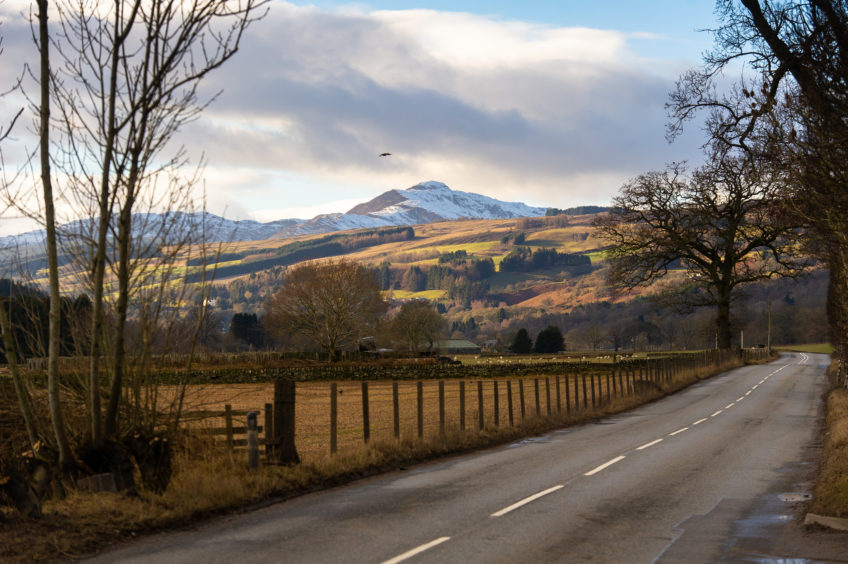 Perthshire could miss out on a tourism bonanza if its roads are not sufficiently maintained, it has been warned.
The Heart 200, to be launched soon, is a tourist circuit which loops around Perthshire and Stirlingshire passing along dozens of country roads throughout Perth and Kinross.
Stretching from Loch Lomond and the Trossachs to the Cairngorms, the route will be launched as a rival to the North Coast 500 which has rocketed in popularity over the past decade, bringing an influx of visitors to the Highlands.
However, the condition of some stretches of the 200-mile loop have been dubbed "unfit for use" by a Highland Perthshire councillor.
Mike Williamson is contacting the local authority's management to demand they properly maintain the route or risk losing valuable income from the region's tourism economy.
He said: "We are lucky enough to live and enjoy some of the most dramatic scenery in the whole of Scotland.
"I am delighted that initiatives such as the Heart 200 will encourage more visitors to come and visit Highland Perthshire, however I have some concerns.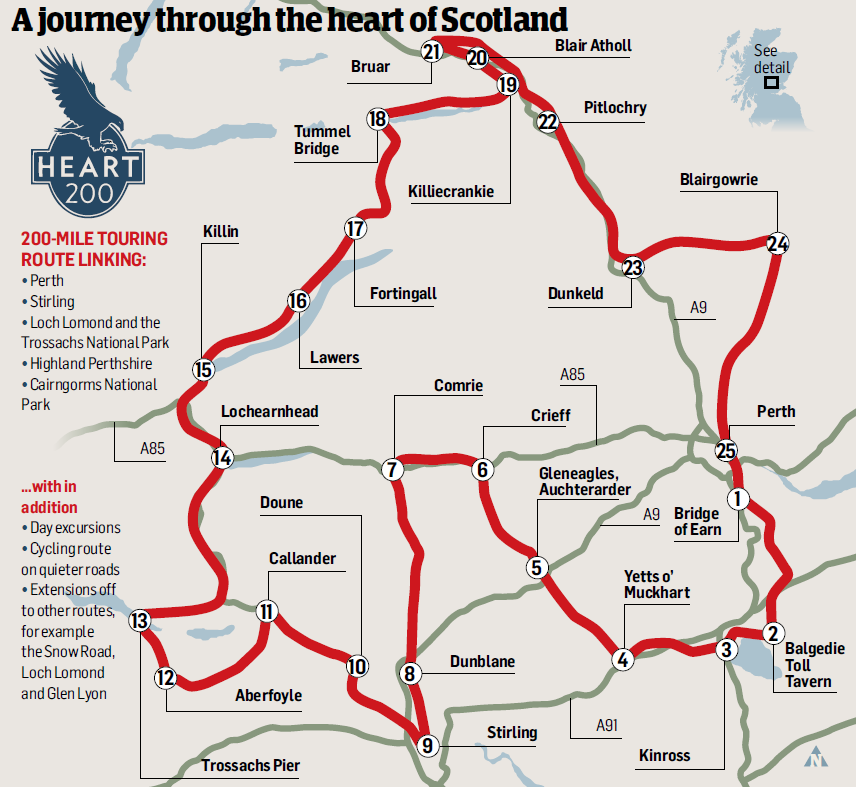 "I want to ask if Perth and Kinross Council have learned anything from the North Coast 500? The locals there have seen a huge economic benefit from the NC 500 but this has not come without problems.
"The higher volume of traffic has had an impact on the condition of the roads, where some roads on the route are described as 'unfit for use'."
SNP member Mr Williamson is keen to see the local authority improve a number of the roads, especially in Highland Perthshire.
He said: "By supporting the introduction of Heart 200 I feel that Perth and Kinross Council has under estimated the impact increased volumes of traffic will have upon the roads system.
"It will require additional investment by the council and Police Scotland to address the issues of increased traffic volumes, waste disposal and speeding.Comrie's picturesque Bridge Street.
"I have already received a number of concerns from constituents who have been concerned about some of the irresponsible behaviour of people wild camping or using motor homes and having to share single track roads with wood lorries and tourist coaches.
"We need to ensure that people have a positive experience of Highland Perthshire and regular visitors are not being put off returning to their favourite spots."
Mr Williamson said he will speak to the deputy chief executive of Perth and Kinross Council about the future of the roads.
"I hope they will support further investment in the infrastructure of Highland Perthshire to ensure that Heart 200 becomes a success which benefits both socially and environmentally," he said.
The team behind the Heart 200 did not wish to comment before its official launch and Perth and Kinross Council were approached for comment but did not respond.
A public document online states the Heart 200 is: "A private enterprise in support of the tourism sector and public benefit in Perth and Kinross and Stirlingshire."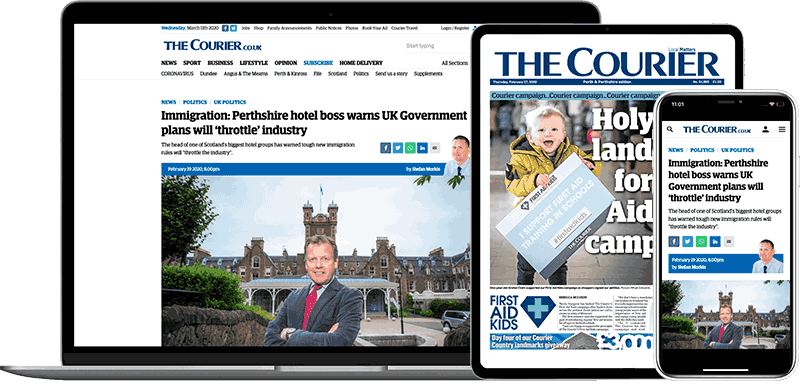 Help support quality local journalism … become a digital subscriber to The Courier
For as little as £5.99 a month you can access all of our content, including Premium articles.
Subscribe