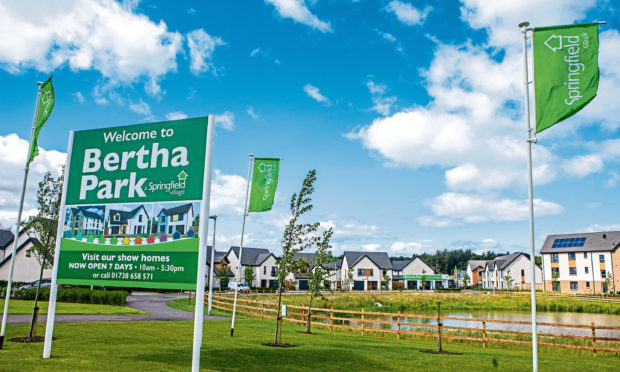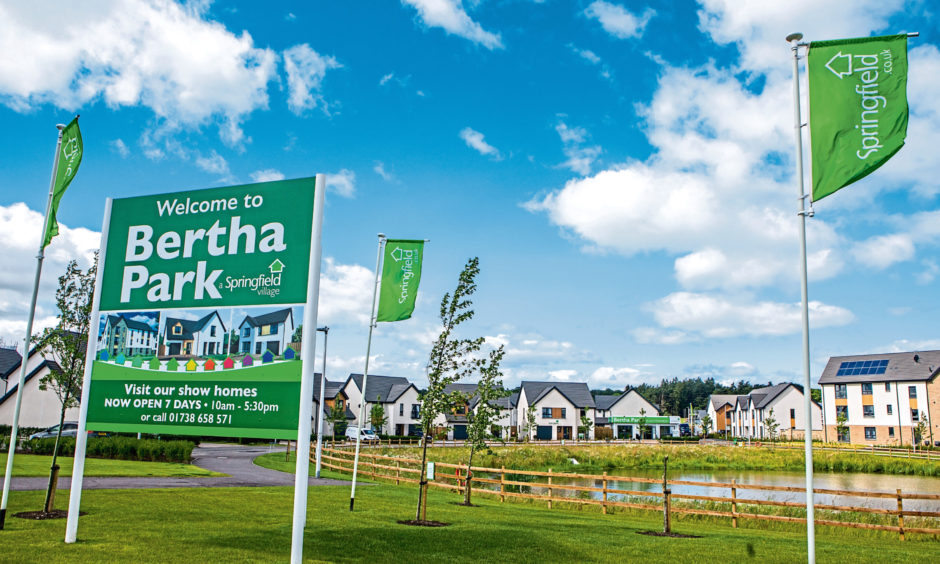 Developers behind the Bertha Park project in Perth have been allowed to drop their carbon reduction targets despite concerns it was "a step backwards" in the face of a climate emergency.
House-building giant Springfield had originally planned to reach the highest standard of carbon reduction, Gold Active, by 2020 but now believe that timeframe to be "technically and economically unfeasible to deliver within".
At a planning and development management committee on Wednesday the developers asked Perth and Kinross councillors to remove the gold standard condition from their planning permission.
The current phase of development has been built to the Silver Active standard however  Bronze is the current minimum building standard to which Springfield would be forced to comply – though the developers have promised to "seek standards above the minimum carbon reduction measures".
In Bronze standard a minimum 2% carbon dioxide emissions abatement should be achieved through the use of Low and Zero-Carbon Generating Technology.
In Silver Active this moves to 3% improvement and then 5% improvement for Gold.
On Wednesday planning officers recommended councillors approve the change to allow the "flagship" development to progress but concerns were raised that the removal of the condition would allow Springfield to drop its current standards.
SNP councillor Eric Drysdale said he feared the council were reducing standards they had already set.
Councillor Drysdale said:  "This is obviously a flagship development for Perth and Kinross Council area and a very high profile one at that.
"What we seem to be doing her is reducing the standards that were set five years ago by this committee.
"Part of that reason appears to be the economic viability of the project and I'm concerned that we're taking a step backwards against the background of a climate emergency that's been declared in this country."
Conservative councillor and committee convener Roz McCall motioned to remove the condition, saying she believed building standards would be able to hold the development to an acceptable level.
Councillor McCall said: "I think this is a removal of a condition that's holding up the development to the extent of where maybe the technology isn't quite there yet.
"We've had reassurances from our planning officers that the building standards will be able to hold the building to the right levels of what we actually need and that we are progressing and I'm comfortable we're in that position."
SNP councillor Richard Watters put forward an amendment to defer the case until August as there was still "a lot of ifs and buts".
He said: "I have a real real concern that we're giving the potential to drop the standards."
The motion to remove the Gold Standard condition was approved by six votes to five.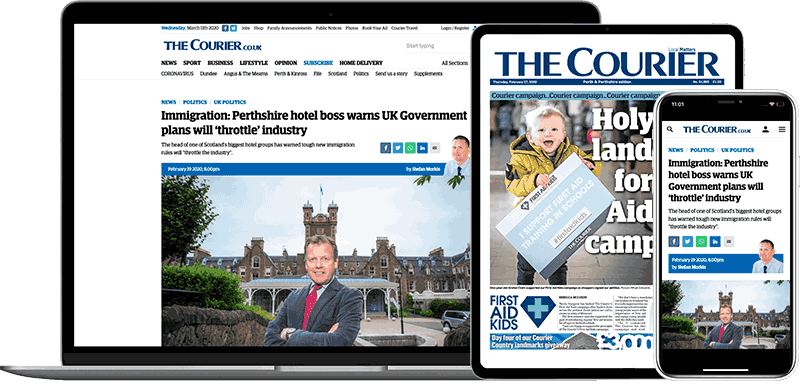 Help support quality local journalism … become a digital subscriber to The Courier
For as little as £5.99 a month you can access all of our content, including Premium articles.
Subscribe