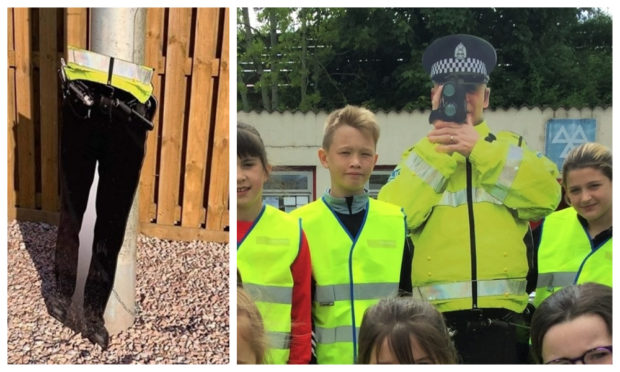 A community group in Methven have rallied after a two-dimensional traffic officer was brutally snapped in half while on holiday in Almondbank.
Pop-up PC Jim, a life-size silhouette of a traffic officer, has been guarding the road coming into Methven from Perth since the start of the summer.
Armed with an image of a speed gun, the newly appointed officer, arranged by parents' group Child Safety Methven, has been combating speeding on the busy A85.
However, part of the group's wider campaign to improve road safety in the village has involved Bear Scotland traffic surveys, so PC Jim was temporarily transferred to Almondbank last week in order to avoid skewing the results.
But the rookie officer was attacked by vandals while on patrol outside the village's Honeypot Nursery on Thursday night.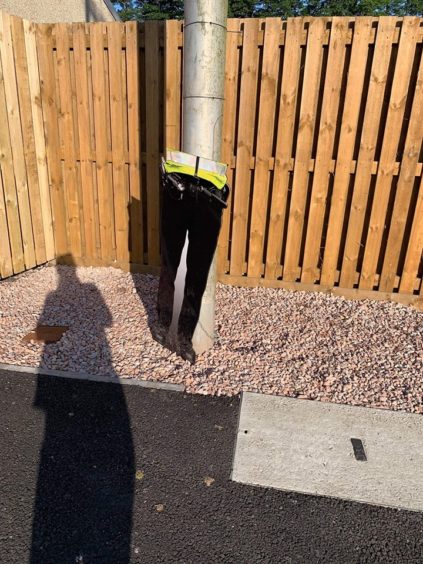 The injuries PC Jim sustained in the line of duty proved fatal, but Child Safety Methven chairwoman Sarah Fergusson has vowed that he will be avenged by an army of pop-up policemen.
Sarah explained that in his short tenure in Methven, Jim has proved so popular that the group are now fundraising for an entire cut-out constabulary to keep watch over the surrounding roads.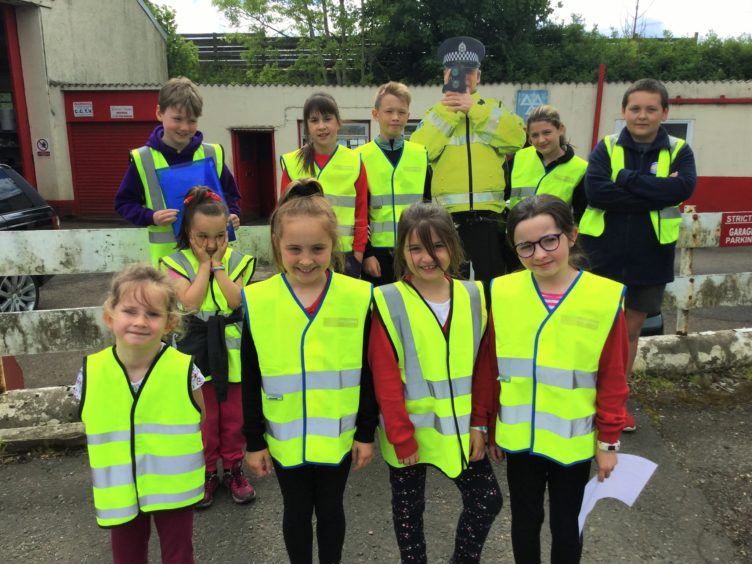 Sarah said: "The starting factor was when we heard that we might be losing our crossing patroller.
"The A85 is a such a busy trunk road and if the council aren't willing to act, we as a community need to do something.
"The Pop-up Jim came from joint funding and we've set up a GoFundMe for a replacement. We've got about enough to replace Jim already, but we're keeping the campaign going."
"I'm applying for council funding and we're hoping to get eight or nine more to go around Methven, Almondbank, Pitcairngreen, Tibbermore and Moneydie."
PC Jim was funded by Methven parent council and Methven and District Community Council, but Sarah is hoping to replace the officer with money from a GoFundMe campaign.
Group member and local councillor David Illingworth explained that Jim's installation cost around £250, money which has been surpassed through the online fundraising campaign set up by Child Safety Methven.
The Conservative councillor for Almond and Earn said: "In Methven, the busy A85 trunk road splits the village and many children have to cross the road to get to the park and school on the south side of the village from the increasing number of homes on the north side of the road.
"Having worked really hard to bring pop-up Jim to life and seen how popular he had become, it is extremely frustrating for us to suffer this setback."