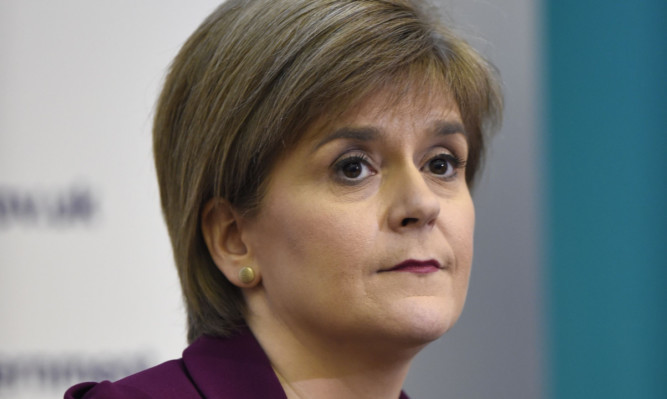 Nicola Sturgeon will face a "tough decision" on whether to call another Scottish independence referendum if the UK leaves the European Union with a new poll suggesting support has dipped.
The SNP leader has cited a UK vote to leave the EU against Scotland's will as a material change of circumstances from 2014 which would "almost certainly" trigger another independence referendum.
But Brexit would only push support for independence up slightly – from 47% to 50% – leaving Scotland split down the middle, a Panelbase poll for the Sunday Times and Heart FM has found.
Support has dipped from 52% who said they would vote for independence if the UK left the EU in a similar poll in January.
John Curtice, professor of politics at Strathclyde University, told the Sunday Times: "Although Scotland apparently remains determined to vote by nearly two to one in favour of remaining in the EU, this does not mean that a UK-wide vote to leave would necessarily clear the way for Nicola Sturgeon to hold and win a second independence referendum.
"Such an outcome is more likely to leave her with a tough decision as to whether to call a second referendum at all."
Mr Curtice said a 50:50 split on independence would leave Ms Sturgeon "well short of the 60% support for independence she says she would want to see before calling a second referendum".
Panelbase interviewed 1,021 adults resident in Scotland from April 6-15.
Support for the EU remains higher in Scotland than in England, with 63% supporting continued UK membership of the EU and 37% supporting withdrawal.
Almost twice as many (38%) people believing withdrawal would weaken the economy than those who believe it would be stronger (20%).
A quarter say Brexit would strengthen UK democracy but almost as many (23%) say it would be weaker.
About one in five (21%) believe Scotland would be at less risk of terrorism after Brexit, while 14% think it would be more at risk.
Nearly a third (32%) believe immigration would go down if Britain leaves the EU, and only 10% expect it to go up.
Almost two thirds of Scottish voters (63%) believe that the UK is likely to vote to remain in the EU while just 22% expect Brexit and 15% are unsure.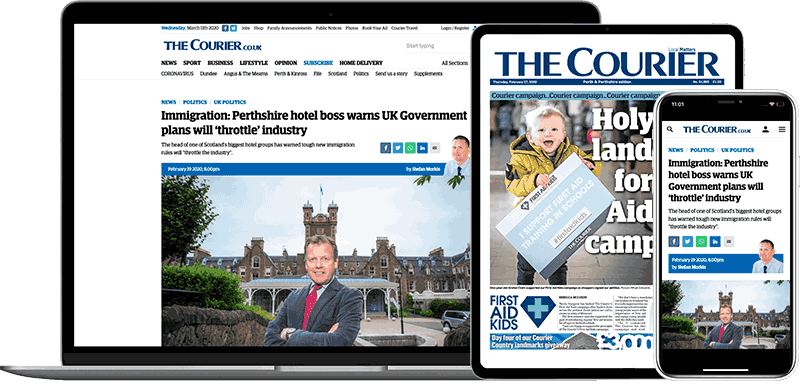 Help support quality local journalism … become a digital subscriber to The Courier
For as little as £5.99 a month you can access all of our content, including Premium articles.
Subscribe